Article:
Need to Boost Motivation? Ask Low Performers to Give Advice
Written by Emily Hill
Tuesday 11 September 2018
Psychological Research Says Giving – Not Receiving – Advice Can Motivate Individuals With Low Motivation.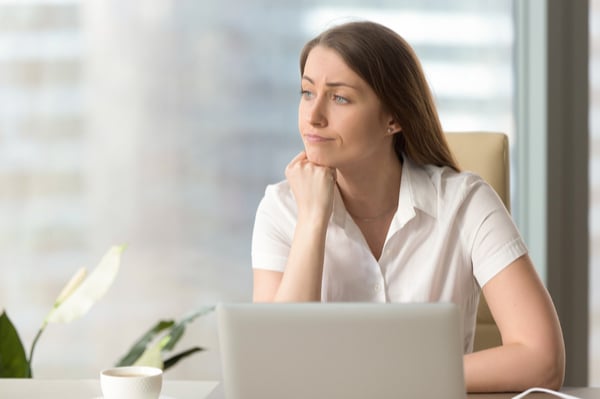 How to keep your workforce motivated is a challenge for any UK manager. Traditional wisdom would suggest that bringing in management professionals to impart advice would be a good place to start. But, according to a new American study, the key to improving motivation is to ask your least enthusiastic performer to give advice to others. Chances are they know exactly what they need to do to stay motivated and the question will help them to profit from the knowledge they already have, giving them the boost their productivity needs.
This is an interesting new theory put forward by American academics writing in the Massachusetts Institute of Technology's Sloan Management Review. Psychologist Lauren Eskreis-Winkler, who studies motivation, and Ayelet Fishbach, a professor of behavioural science, explained that those working in their field have long known problems related to self-control are connected to a lack of motivation to transform knowledge into action. Together, they asked the question, 'what if instead of seeking advice, we asked struggling people to give it?'
Although giving advice confers no new information to the advice giver, the researchers thought it would increase the advice giver's confidence. "Confidence in one's ability can galvanise motivation and achievement even more than actual ability," says Fishbach.
Results showed that in each case they tried the tactic, being asked to give advice was a great motivating factor. Sixty-eight per cent of unemployed adults in their sample who were asked to give advice to other jobseekers said they felt more motivated to search for a new role than when receiving tips from others.
Self-awareness is obviously integral to this process. So a good place to start – if seeking to put this theory into practice in your office – is to encourage employees to ask themselves searching questions such as those outlined by this CMI Insights article. The five pointers include: 'How do you know your own emotions? How often do you reflect on your performance? Are you aware of your weaknesses? How do you respond to criticism of your leadership abilities? And, how well do you show empathy to your teammates?' Expect results.
Read more: Five questions to ask to boost your self-awareness
Image: Shutterstock