Chances are, both your male and female employees are struggling to juggle their work and personal responsibilities, but men are unfortunately much less forthcoming in voicing their concerns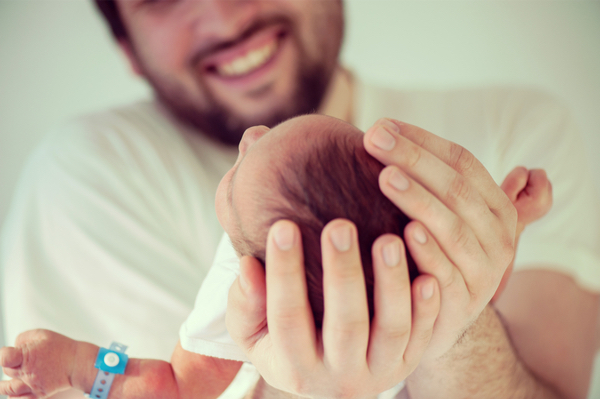 "Too much work to do," is often the cry of many employees around the country, who give up their lunch hour, holiday time and remain working past their contracted hours to do their jobs.
If that describes you, then rest assured, you're not alone.
The ability to achieve your daily goals in the office and also spend plenty of quality time with your loved ones is becoming increasingly difficult.
Employers expect more from staff, and we are increasingly putting additional pressure on ourselves to achieve greater results. Not to mention the easy accessibility to work emails and communication, as well as the burden of avoiding company redundancies or attempting to make yourself standout to bosses for a promotion.
Often the imbalance can be most damaging to parents, especially working mothers, who are statistically more likely to take lead responsibility of childcare responsibilities.
However, a new global study by the University of Georgia has found that men are struggling to juggle work and family life just as much as women. Only difference being, they feel less able to talk about it.
The survey of 250,000 participants revealed that the majority of working fathers are plagued by the stress of balancing their work and home lives, but fear they will suffer negative career repercussions or threats to their masculinity if they try to discuss it.
The study's lead researcher, Kristen Shockley, says the silent struggle men endure is likely hurting their experiences at work. Part of the problem could be that it is considered more socially acceptable for women to discuss work-life balances, the study suggested, because they are still typically perceived to be children's primary caregivers.
"I do think it's harming men, who are silently struggling and are experiencing the same amount of work-family conflict, but no one is acknowledging it," she said.
"Women hear that other women are struggling with this issue, so they expect they will experience greater work-family conflict. There also is some socialisation for it being OK for women to talk more about it than men.".
The findings are particularly interesting given the context of a different study by the Women and Equalities Committee, which suggested that a growing trend was emerging of men moving into lower paid and lower quality work once they had become fathers. Almost half (47%) of fathers surveyed for the index said they would like to downshift into a less stressful job, reflecting the difficulty they face in reconciling work and home life.
Paternity Struggles
Analysing data over several years, the University of Georgia study suggested that while fathers and mothers experience the same level of difficulty in handling their work-family conflict, it is often perceived differently. Professor Shockley explained that while women could feel guiltier about work interference with family because of traditional expectations they are caretakers, some men – on the other hand –  may feel they are fulfilling their family responsibilities as the primary breadwinner by working, resulting in less guilt.
Introduced in the UK in 2003, paid paternity leave gives fathers two weeks of leave at a rate of £140.98 per week or 90% of the person's average weekly earnings, whichever is lower.  But, reportedly, fathers on average take only one day of paternity leave, paid or unpaid, for every month of maternity leave mothers take, with 96% having two weeks or less once the child is born.
Read More: All You Need to Know About Shared Parental Leave
Due to the large cost of living in the UK today, in many households both mother and fathers are forced to work. And in management positions in fast-paced, results-driven industries, finding time away from the office can be tough.
CMI's Quality of Working Life study revealed that nearly seven in ten (77%) respondents work for at least an additional hour each day, adding up to an extra 29 days over the course of a year. This effectively cancels out the average employee holiday entitlement of 28 days.
The majority (54%) of the 1,574 managers surveyed admitted that long working hours are leading to elevated levels of stress. Managers' report a link between working longer hours and suffering from increased headaches, irritability and insomnia, early symptoms of mental health problems and potential burnout.
This is supported by a further report by holiday firm Airtours has revealed that in 2016, UK workers gifted employers an extra £17 billion in free work over 2016, as they didn't make full use of their entitled holiday time. Many of the respondents claimed they had too much work to do to take advantage of their annual leave.
Why Should Managers Care?
While the often-repeated perception of corporate success is long hours spent thinking, breathing and sleeping your work, the reality of the health, social and professional damage caused by such an attitude is increasingly coming under focus by employers.
A succession of studies show that employers can reap many rewards from allowing employees to have a greater sense of control and ownership over their own lives, resulting in better relationships with management, as well as improved productivity, loyalty and performance.
By giving staff a sense of work-life balance, they can leave work issues at work and home issues at home, a win-win for all parties.A satisfactory personal life can inspire and motivate employees at work, while giving them the diverse experiences they need to bring new ideas into the workplace.
How Managers Can Help Their Employee's Work-life Concerns?
Regularly Talk to your staff
Quarterly or bi-annually, managers can consider having regularly scheduled meetings with employees, either as a group or as one-on-one discussions, to talk about work-life balance issues.
Particularly, if you sense that your employees are struggling to handle their demands at work and at home, it may be worth spending 15-30 minutes with them discussing mutually beneficial strategies to help them, such as a change in working hours or days.
Encourage Annual Leave
One way to encourage your employees to take vacations for their own benefit it to implement a "use it or lose it" vacation policy, whereby employees' allotted vacation time expires at the end of the year if left unused.
Another useful approach could be to start an unlimited paid annual leave programme, whereby employees can take as much time off as they feel necessary, as long as they make sure their work is covered. Used by big companies such as Netflix and Virgin, the initiative allows staff to spend time as they need with family, or on extended trips overseas.
Assess your Flexible Working Policy
Providing flexible working for all employees is a great way of allowing your best talent to feel a greater sense of control of how they work, and where they work. Having employees who can work from anywhere, at any time and who aren't tied to their desks means small businesses can be more responsive.
Making the best use of mobile technology, flexible working allows staff to work on the go, which can be essential for working parents. This can allow parents to stay home with their young children during the summer school holidays, or to pick up their kids from school or have the ability to see a child's school play at lunch time.
Consider Childcare Services
Offering childcare facilities that employs a trusted staff can be a godsend for some working parents. Taking the frustration out of finding quality babysitting and daycare services, onsite childcare shows women and men that they are valuable enough to deserve the convenience of having an onsite babysitter and the confidence that they can chose their career and adhere to their work schedule, as well as having a family..
Workplace childcare services offers parents a chance to meet their personal needs, check up on their children throughout the day, and work with less separation anxiety.