Article:
No New Deal, Same Stacked Deck
Wednesday 07 April 2021
Business leaders and inclusion experts express their disappointment at the Commission on Race and Ethnic Disparities' Report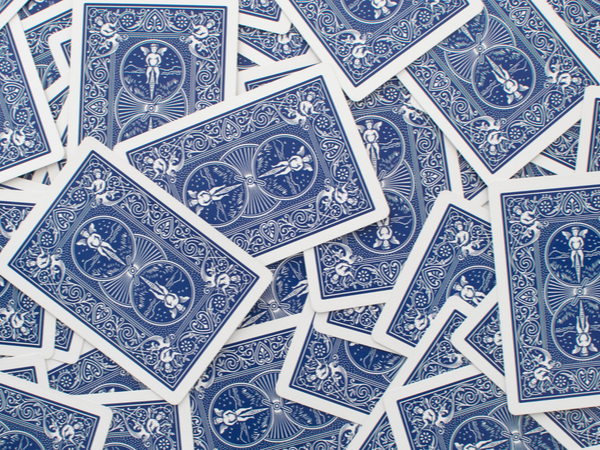 After a call for evidence in the autumn, which CMI responded to, the Commission on Race and Ethnic Disparities published their final report last week. While we welcome some of the recommendations in the report, such as a recognition of the need for more comprehensive data, resources and guidance for employers of what works in the workplace, and calls to drop unhelpful generalisations such as 'BAME' (Black, Asian and Minority Ethnic) – the overall outcome is disappointing.
Responding to the report Chartered Companion Pavita Cooper, Chair of the CMI Race Advisory Committee, said: "It has taken so long for frank discussions about the true experiences of people from diverse ethnic groups at work to reach the top of the agenda, that this report must not be used as an excuse to de-prioritise progress towards anti-racism. Brave conversations followed up with robust actions are how we collectively better serve and benefit from the diverse society we live in."
Making change happen
Pavita explains: "We know that businesses with ethnically diverse leadership are 35% more likely to outperform less diverse rivals, but still only 6% of managers in the UK are from the multifarious smaller ethnic groups comprising our population." She says the report offers "little practical action to lead change. Building back better means building back balanced, so we urgently need to improve the representation of diverse ethnicities in management and leadership positions."
So how do we do this? We know that data is an enabler of progress so the first step in addressing racial and ethnic disparities in the workplace is improving the quality of data. It's good to see the Commission calling for organisations that report their pay gap to also publish action plans and break down their data by different ethnic groups, but the voluntary approach the Commission recommends will not suffice. Our research has shown a clear action gap in organisations: despite 83% of managers saying their senior leaders are active and vocal about promoting an inclusive culture in their workplaces, only 56% have developed and implemented action plans.
CMI has been calling for mandatory ethnicity pay gap reporting for large employers since 2017 and nearly three quarters of employers who responded to the consultation on ethnicity pay reporting supported it. CMI's own research has shown that four out of five managers agree that large organisations should be required to report their organisation's ethnicity pay gap.
Although we recommend pay gap reporting be a legal requirement for large organisations (250 or more employees) organisations of all sizes can benefit from greater transparency. As Chartered Companion Simon Blake says: "Ethnic pay gap reporting is a useful tool for organisations of all shapes and sizes, and should increasingly be a feature of organisations' anti-racist action plans. We are under the size where it is required but are including ethnic pay gap reporting for the first time this year. Even the initial discussions are proving incredibly useful within our team." At CMI we are also under the 250 employee threshold, but will be reporting our ethnicity pay gap – including data by quartiles to get a fuller picture of representation throughout the organisation.
We know there are challenges around data collection, but this should not be used as an excuse; understanding and communicating the wider experience of people from diverse ethnic groups is key to making progress. There are many ways the Government can address this, for example by introducing sliding scales where larger companies report more granular data, minimum thresholds for reporting by different ethnic group, requiring employers to publish a narrative explaining differences in their pay gap, and using the five headline ethnic groups rather than the full 18 ONS classifications.
To ensure we build back more inclusive, the government should also make it a condition for any organisation receiving public funds in relation to any economic recovery programme such as the Plan for Growth or Skills for Jobs to commit to measuring and reporting their ethnicity pay gap.
Bold leadership is needed
This must not represent the last word from this the government. Ann Francke states: "Now is not the time for getting distracted by arguing whether or not institutional racism exists. We know it does and we know that diverse ethnic groups up and down the country are feeling hurt, angered and let down in workplaces. Why not use the report as a catalyst to discuss practical ways in which all managers can work together to improve this situation."
CMI's Moving the Dial on Race research report and practical guide on workplace inclusion are freely available for all leaders and managers to support their work towards anti-racism. 
You can join the conversation at the upcoming CMI Race online events looking at getting terminology right and developing support networks. 
You can read the Commission's full report, along with specific sections, here.
You might also like these posts on this topic:
Don't miss out - get notified of new content
Sign-up to become a Friend of CMI to recieve our free newsletter for a regular round-up of our latest insight and guidance.
CMI members always see more. For the widest selection of content, including CPD tools and multimedia resources, check out how to get involved with CMI membership.