Having teams that are set up to collaborate efficiently will ease post-brexit reorganisation and scrambling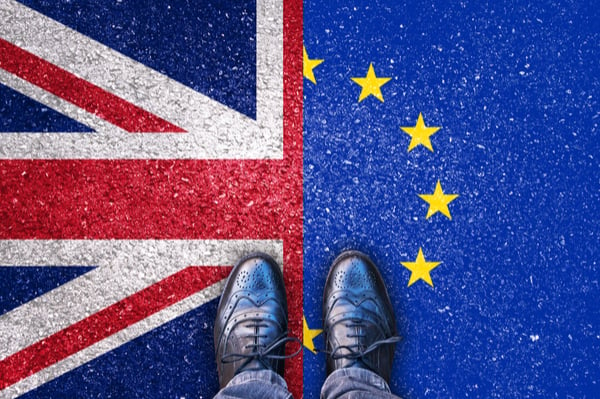 [sponsored feature]
With Brexit moving inexorably towards a resolution of some type, there is no doubt that nearly all businesses operating in the UK will be impacted once it is complete. The result is project management teams and other business units operating in the EU from the UK may be dispersed across more time-zones and locations.
In connecting a scattered workforce that manages ongoing projects, organisations need to handle the situation carefully to avoid serious disruption. To avoid impaired performance and retain talented employees, businesses need to deploy solutions that will boost communication and collaboration among teams regardless of where they are based – in other words, embrace technologies that curtail the impact of Brexit.
Most companies are still looking to overcome the barriers that widespread remote working presents to effective collaboration. Clarizen research has shown the key issues workers struggle with when working remotely include: communicating effectively with colleagues, remaining efficient, prioritising tasks, and accessing up-to-date files and data.
Making sure staff are equipped to deal with these challenges even before Brexit takes place is crucial – otherwise, the barriers they present to effective collaboration, productivity and business agility will be aggravated, hitting deadlines, resourcing and KPIs.
Geography Vs. Collaboration
Recent Clarizen research on communication challenges showed that 73% of the companies require a technology platform that enables them to easily bridge geographical barriers and time zones to boost communication and coordination among employees. In addition, a Clarizen survey specifically of project managers revealed over 60% say their organisation is not fully effective at enabling team members across different departments or locations to communicate effectively or to collaborate with each other. So how can we create the connections to enable better cooperation?
Fostering effective real-time collaboration across locations and time zone is critical. This is accomplished by using a cloud-based project portfolio management tool to enable teams to coordinate workflow, track progress, align goals, allocate budget and meet deadlines regardless of where they are. This will be essential in handling Brexit disruption.
Too Much Communication?
Organisations have to be sure, however, to select the right collaborative tool as they prepare to tackle the Brexit disruption. Many fall into the trap of choosing social media apps such as WhatsApp and Facebook or specialist communication apps in the belief that they will aid collaboration and streamline communications. The Clarizen survey showed that, in the past year, companies deployed one or more of the following business communication apps: Skype (39%), Microsoft Teams (14%), Google Hangouts (8%) and Slack (7%).
However, all of these applications have tended to complicate and confuse efforts at communicating more effectively and have, in fact, led to 'communication overload' – which means that rather than facilitating a means of quickly updating teams on projects to improve collaboration, employees are disrupted by constant email updates, interruptions or distractions, as well as non-work chat.
Clarizen research showed that, despite taking steps to improve communication among employees, 81% of companies still lacked a way to keep projects on track and provide management oversight. In fact, 70% admitted they need to go beyond creating additional lines of communication and instead find a way to build better in-team connections to enhance collaboration.
Building In-team Connections
The major Brexit challenge facing many companies is to find ways to ensure more effective collaboration among scattered teams. The main steps they can take to do that are to: deploy an end-to-end collaborative platform that updates information in real time and provides full visibility across the full range of key deliverables, while avoiding unnecessary catch-up emails, calls or meetings; and integrate existing tools such as Slack or Microsoft Teams with a platform to ensure communications in context with tasks, priorities, deadlines, budgets and reporting.
While many organisations are prepared for Brexit, most will still have to deal with unexpected factors. Having teams that are already set up to collaborate efficiently will ease the burden of post-Brexit reorganisation and scrambling.
About Clarizen
Clarizen delivers secure, cloud-based collaborative work management solutions built on the vision of business agility. Clarizen's PPM solution combines cross-company project management with configurable workflow automation. Discussions, tasks, projects and portfolios are all accessible from Clarizen's scalable enterprise platform. Internal and external stakeholders both gain easy access to a single source of information to improve work execution, collaborate in-context, optimize resources and respond faster. Clarizen is a leader in Forrester's Enterprise Collaborative Work Management report and is a two-time leader in Gartner's Magic Quadrant for Cloud-Based IT Project and Portfolio Management. To learn more, visit clarizen.com
Take our 30-day free trial by visiting www.clarizen.com/free-trial-form-left/