Article:
Start, Stop, Continue: how to make your leaders more inclusive
Tuesday 10 November 2020
When the organisation is for the people, the people will be for the organisation, says Reetu Kansal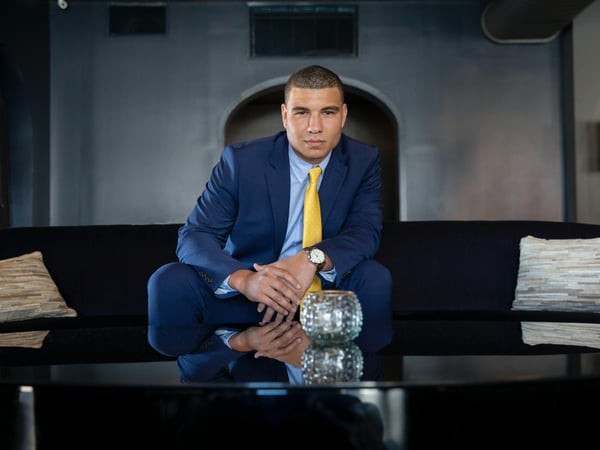 Reetu Kansal CMgr FCMI, senior project manager and co-founder and chair of University of London's first race equality group, and Dean Bellman, director of value behaviours and former RAF special forces pilot, took part in a recent webinar hosted by CMI's South East Regional Board to discuss inclusive leadership.
What actually is 'inclusive leadership'?
"To me, it's the art, skill, and practice of guiding and influencing people, characterised by curiosity for cultural preferences and awareness and sensitivity towards bias to achieve an equitable working environment," says Reetu. "What this means is equal access to opportunities and resources to all people in the organisation to contribute to the work and productivity of the organisation."
Here's Dean's definition: "Inclusive leadership is the behaviours and the processes that lead to the outcomes we need in order to navigate uncharted waters. Inclusive leadership consists of two key things: the first is the creation and maintenance of positive environments where people feel safe; then, within those environments, it's the creation and maintenance of positive relationships where people feel that what they do and think matters."
The ideal outcome of inclusive leadership is to create positive environments that foster creative collaboration and diverse thinking – indeed, the winner of CMI's 2020 Management Book of the Year, Rebel Ideas by Matthew Syed, goes into great depth about the power of psychological safety and cognitive diversity. Only then can we level the playing field for all employees to feel welcome to share their ideas and their whole selves.
Why is inclusivity still a priority?
Many organisations are suffering due to the Covid-19 pandemic, but  we mustn't let the ball drop on this important element of our day-to-day working lives. In fact, having inclusivity on your priority list may even help you overcome some of the challenges you face due to the pandemic and subsequent lockdowns and circuit-breakers.
Only by nurturing a psychologically  safe space – where all employees feel empowered and comfortable expressing their ideas – can we get "original thinking, true creativity, and be collaborative," says Dean. "Many of the things we're enduring right now during Covid-19 are enduring, so it's key we embrace this now."
"Inclusive leadership has always been important and relevant for organisations, as it allows access to a larger pool of talent, better delegation, higher morale, increased creativity and better critical thinking," Reetu says. "As an example, if you look at McKinsey's 2018 Delivering through Diversity report on public companies, those in the top quartile for gender diversity in management were 21% more likely to have returns above the industry mean; this was 33% for those in the top quartile for racial diversity in management."
The above evidence of improved performance because of inclusive leadership is still important now because that's exactly what organisations are thinking about, says Reetu: "While in the pandemic businesses are focusing on survival, inclusive leadership is essential to business continuity and can help organisations thrive – pandemic or not."
The practical steps you can take
While we all may agree that inclusivity is important, the question remains: how do we actually achieve it? Now we have a better idea of what inclusive leadership means, let's take a look at how we can nurture it.
First off, we all need to approach this with a positive mindset. "Everything that we produce and teach is taken from the research field of positive psychology and studies of positive outliers – which are positive people, teams, organisations and leaders that consistently plot above the trend line in whatever it is that on the X and Y axes," says Dean. "They look at the positive outliers – ie, those that can achieve – and ask what makes them able to consistently plot above the trend. What we know now is that they take the time in every environment to create a level playing field for their people."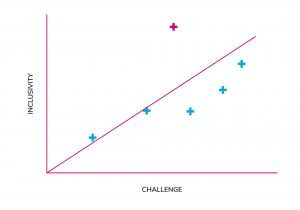 Dean advises trying to boost energy and happiness levels at the beginning of every meeting, which can help to secure better working relationships between colleagues and get more creative thinking in a room. He suggests trying a few lighthearted openers, such as a minute-long breathing exercise, sharing a photo of something that makes you happy, or everyone sending a positive message over email before they begin working through the agenda.
Reetu, as part of her work with the Race Equality Group at the University of London, has created a guide and allyship model that organisations can learn from and can implement.
"I'm all for practical resources that facilitate people to achieve results, so I created an allyship toolkit for the University of London," says Reetu. "Allyship in the workplace is the process and practice of building professional relationships on the foundation of trust, accountability, and consistency with marginalised individuals or groups.
"Allyship is not self-determined or self-defined – it is an iterative process where the quality of action matters in effecting change and delivering optimum behaviours. What I suggest within this allyship toolkit is pretty simple."
Reetu's work has defined three steps to embed allyship as a core element of inclusive leadership: start, stop, and continue.  We outline this, as authored by Reetu, in our recent Moving the Dial on Race guide, but let's go through it below.
START
Learning about racial inequality
Using positive language
Understanding and dealing with the emotions of privilege
"You start by learning about the issues and take steps to be present with people and understand what motivates them. When you have that level of trust with your team, reach out to them with questions about their values and their inspirations," Reetu says.
STOP
Being a bystander to microaggressions and any acts of exclusion
Being afraid to speak up because you fear using the wrong words
Thinking that your actions will not make a difference
"Stop comes in when you stop being a bystander to transgressions, microaggressions, and anything that doesn't feel right in terms of how to treat another person," says Reetu. "Stop being afraid to speak up – every effort and every bit of action matters, perhaps even more so at individual levels."
CONTINUE
Listening to your colleagues to embed inclusion and active anti-racism
Championing racial equality on an ongoing basis - not just around Awareness Days & Events
Collecting data (e.g. through surveys) on staff experiences and use this to review progress & actively address issues
"Then you must continue to listen to colleagues and team-members, review progress, and address issues effectively."
You can read more about this model and Reetu's work with CMI Race in our Moving the Dial on Race guide.
On CMI's YouTube channel, you can watch this webinar in full.
You might also like these posts on this topic:
Don't miss out - get notified of new content
Sign-up to become a Friend of CMI to recieve our free newsletter for a regular round-up of our latest insight and guidance.
CMI members always see more. For the widest selection of content, including CPD tools and multimedia resources, check out how to get involved with CMI membership.