Article:
The 15 Dimensions of Corporate Culture
Friday 06 September 2019
Can you measure an organisation's culture? Should you even try? If culture is so important, why wouldn't we want to quantify it? Just some of the profound questions spinning around the latest CMI companions roundtable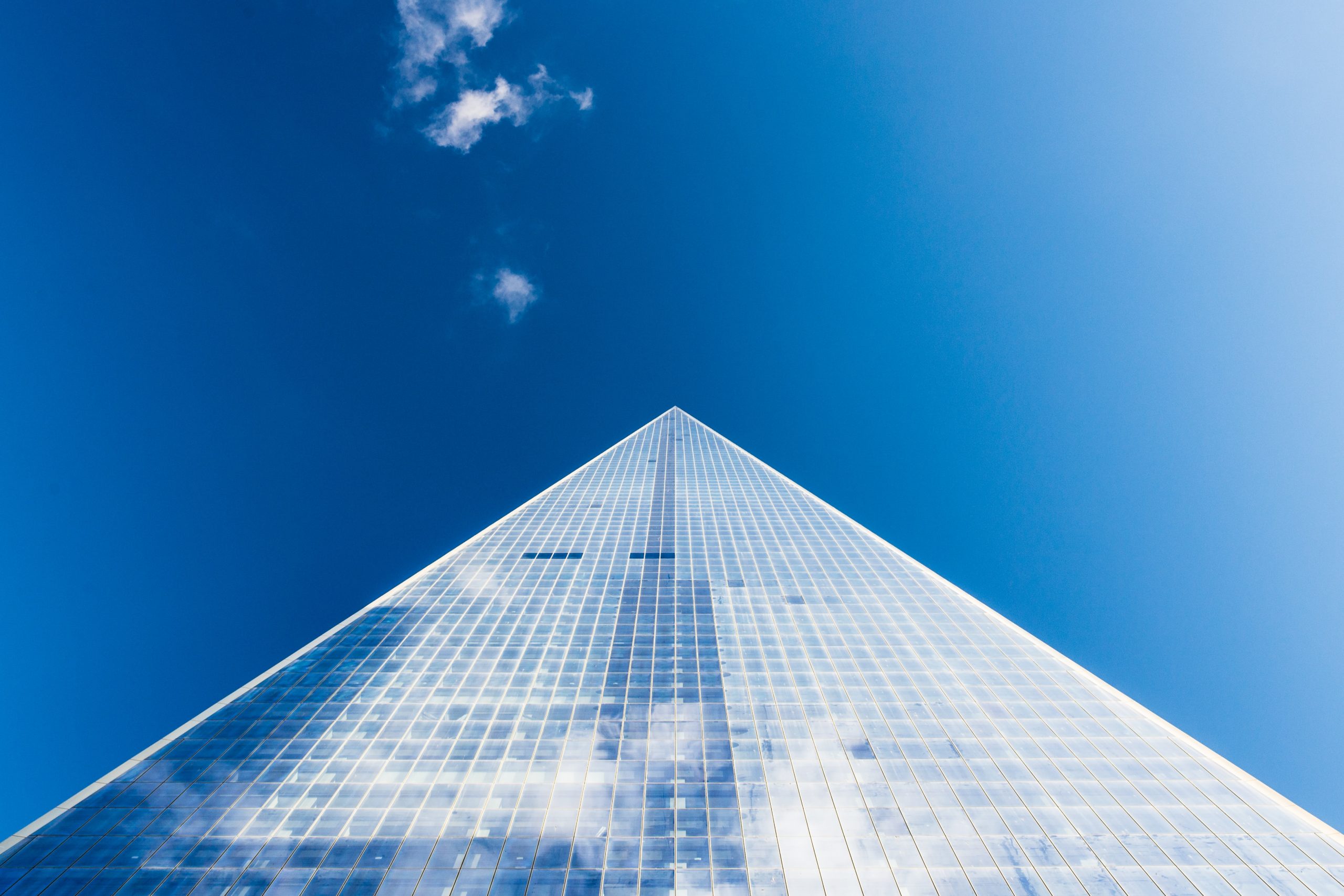 Culture. It's the great indefinable in management. While more and more aspects of commercial life can be measured and tracked, culture is cloudy and elusive. You recognise good (and bad) organisational cultures when you come across them – the parliamentary joint committee that looked into the collapse of Carillion vividly described the service company's culture of short-termism and lackadaisical executive oversight as 'rotten' – but what is it precisely that makes an organisation have a positive or a negative culture? That's when things get tricky.
At a recent CMI Companions roundtable, a group of big thinkers from business and the public sector met to discuss whether you can measure culture. Attendees included: Adam Marshall, director general of the British Chambers of Commerce; Professor Sue Vinnicombe from Cranfield School of Management; Jo Causon, CEO of the Institute of Customer Services; and Thomas Lawson, CEO of Turn2Us. The conversation was kickstarted by Bharat Shah, chairman of iPsychTec, whose company uses 'people analytics' in an effort to (as it puts it) 'crack the culture code'.
iPsychTec's core tool, CultureScope, measures 15 'behavioural dimensions' (30 in dichotomy) within an organisation. By doing this, it can draw the contours of an organisation's culture (see image 1).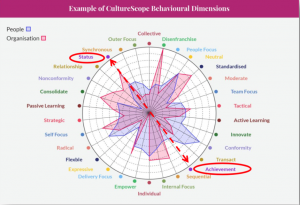 Is your organisation one where people are expected to conform? Is it a place where you're just expected to learn on the job? Is yours a culture where you're encouraged to express yourself? Do long-standing employees behave in different ways to new recruits? These are the kinds of insights that Shah and his chief behavioural scientist Hani Nabeel believe CultureScope can throw up. And they've worked with the likes of HSBC to assess how the bank's employees feel and behave in the workplace.
Why is it important to try to measure culture? Well, cultural factors can link directly to an organisation's commercial wellbeing. Financial institutions, for example, need to have a culture where people feel free to speak up, so as to mitigate any risk of financial crime.
Most commonly, an organisation's culture can prevent it from changing. Hani Nabeel talked about one organisation where CultureScope detected a mere 20% chance of change. However, on deeper scrutiny, they identified a cluster of people within the organisation who were likely to push up the success rate for change to 69%. By focusing change messages on these people, the organisation was able to build momentum around change.
Similarly, you might devote huge resources to making your organisation an inclusive culture, only to find that there are pockets within your organisation that will always be resistant. Or there might be misalignments between male and female members of staff; or between departments… Building on its work around inclusion, the team at CultureScope has identified seven behaviours that generally drive inclusion (see image). These are: collective; team focus; active learning; conformity; achievement; empower; expressive.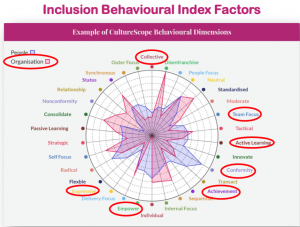 In one particularly striking radar graph, Shah and Habeel illustrated an organisation where many highly innovative people were recruited, but most only lasted a few months (maximum tenure of 16 months!). Digging into the issue, they discovered that there was a clear tension between the organisation's culture and the expectations of its employees hired to drive innovation:
In this real-life case study, Shah and Habeel illustrated an organisation where attitudes towards innovation were much more closely aligned: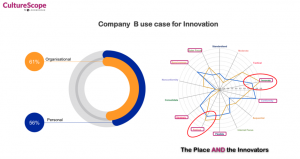 The presentation sparked a robust conversation. A couple of guests asked about individual privacy issues when an organisation is regularly and systematically surveying employee sentiment. Certainly, many organisations are moving away from the traditional annual employee survey towards more frequent and scientific checks. This will keep privacy and data issues centre stage as organisations try to become more analytical about their culture.
In a particularly interesting intervention, the CEO of a social enterprise pointed out that many organisations actively aspire to fostering contrasting behaviours. After all, you don't want your accounts departments behaving in the same as the business development team. "You need your values to engender some friction and make people think," he said. The trick is to ensure that tools that try to measure culture do not inadvertently authorise groupthink and differentiate between teams/functions/geographies etc.
The debate around organisational culture will definitely continue, and CMI will be right at the centre of it…
Image: Unsplash