Article:
The Dawn Of The New 'everyday' Leadership
Friday 17 May 2019
We witnessed the arrival of a new era for management and leadership at CMI's 2019 President's Dinner. Its characteristics? Progressive attitudes, being attentive to the margins, and leadership that's visible in the small, everyday actions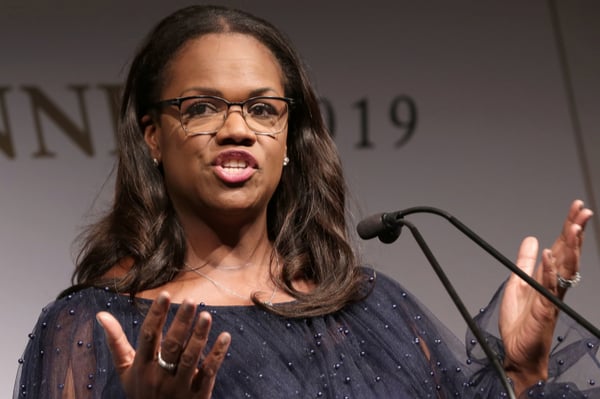 After 50 years of service to CMI, HRH The Duke of Edinburgh passed on the role of patron to HRH The Countess of Wessex at this year's CMI President's Dinner. CMI's president Bruce Carnegie-Brown acknowledged the contribution that the Duke of Edinburgh has made in that time: "with the Duke's support, we have seen incredible progress towards increasing the number and standard of professionally qualified managers and leaders."
On an eye-opening evening, this wasn't the only sign of an old order changing.
During the President's Dinner speeches, there was a sense that a new approach to management and leadership will be required in the future.
CMI's chief executive Ann Francke set the tone. In her opening comments she encouraged guests to think about "everyday acts of leadership" and "how important it is that we pay very close attention to everyone everyday." As a society and in the media, we fixate on political and corporate leaders, she said; instead we should look to figures such as England football manager Gareth Southgate whose self-effacing, low-key style has yielded such impressive results.
HRH The Countess of Wessex spoke of a meeting she'd attended with an overseas bank. The bank's board was made up entirely of men. She'd asked whether they'd consider appointing a woman to the board. On hearing the response that this would require removing someone from the existing board, she'd replied with devastating simplicity: why don't you just add one more chair? The phrase will have stuck in the mind of many guests. Add another chair. Invite new voices into the room.
Dame Vivian Hunt, managing partner at McKinsey UK, received the CMI Gold Medal. Many managers do their work behind the scenes, she observed. They can be analytical and introverted. Many will not seek the limelight.
In the future, she said: "We will need leaders who are both professional and progressive." Teams and organisations will need to be diverse, bringing in "a potent mix of complementary skills". This, in turn, exposes teams to new ways of thinking. Diversity, Hunt argued, goes beyond gender and ethnicity, to socioeconomic status, fields of education, and cultural and professional background. "In intellectually diverse environments, people feel freer to ask questions and to challenge each other." Again, it's a world away from hierarchical or command-and-control structures.
Julia Unwin received CMI's Lifetime Achievement award. She's spent her career in leadership roles in the public service and voluntary sectors. For many years she was chief executive of the Joseph Rowntree Foundation. More recently she's led the independent inquiry into the future of civil society.
Unwin also wanted to draw the attention away from high-profile and 'celebrity' leaders. Good leaders, she said, "don't stride ahead to put a flag on the hill – they are often walking at the pace of the slowest, encouraging and supporting others as they head for the summit."
It was an enthralling speech with powerful, unusual insights: "Storytelling is a skill without parallel. Being able to tell and tell again the story of where we came from and where we're going is as important as knowing your way around the bottom line.
She had one particularly powerful message to all leaders: "Paying attention, really paying attention, matters most. Knowing that change is often what's happening at the margins, the outstations, the far-flung branches, not around the board room table.
"Leadership means being aware that people working in the most surprising places in your organisation know what's really going on."
It was a powerful reminder, as Brexit feelings continue to run high around the country, that it pays to listen.
The CMI has launched 'Management 4.0', "a national conversation about what management and leadership will look like in the fourth industrial revolution." CMI has published a discussion paper setting out the research areas in more detail, and is seeking your input on the direction of the project.