You may be toeing the line between being an eager go-getter and being snowed under with too much work for one person. How can you still be enthusiastic and accept new challenges without it becoming too much?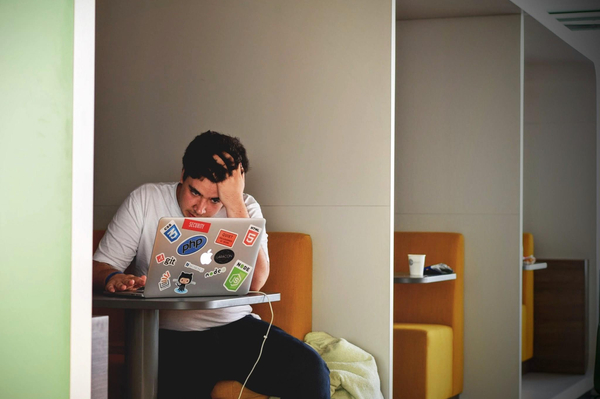 As human beings, our instinct is to help, particularly if we are managing people or trying to impress those who manage us. But in the working world, being a perpetual "yes" person may mean you start to feel overwhelmed with everyone else's tasks. So if it all gets too much, how do you ask for help, yourself?
"Asking for help goes against the workplace habits that many people have had drilled into them over years of working under bad managers," explains Elizabeth Walker, Commercial Director at Distinctly. "Keeping your head down, never speaking up if something strikes you as unfair and being too proud to admit you're struggling to cope – these deeply damaging behaviours are sadly far too common across all sorts of businesses…"
"The first thing to admit when trying to change this narrative, is that 'saying no is not as easy as one might think," adds Beth Lang, Head of Operations at User Conversion. "When you're a people-pleaser and want to be a team player, you worry that turning down things will put you in a bad light… But nowadays colleagues and directors always appreciate someone asking for help, especially if they're struggling and it's becoming detrimental to the business."
In fact, in the modern context, asking for help is actually important and you must do so when you notice physical or mental symptoms of intense pressure manifest in your body. "If you are feeling overwhelmed and fatigued, it is in your and your work's interest to take a step back and take action to prevent stress from taking over," explains neuroscientist, business psychologist and change specialist, Dr Lynda Shaw. "Ultimately you won't perform well under those conditions. Identify the signals early on, such as irritability, sleepless nights and anxiety, and even physiological changes in your body like higher blood pressure, or that sinking feeling in your stomach when you think about how much work you have to do. There is no shame in asking for help."
But how do you do so? There are six steps to follow according to Dr. Jo Maddocks, Chief Psychologist at PSI Talent Management:
Rather than avoid difficult conversations, address issues as soon as possible.
Replace negative attitudes such as, 'People won't like me if I disagree,' with helpful ones such as, "People's differences are valuable…"
Practise breathing techniques to stay calm before, during, and after tough conversations.
Challenge your negative or passive self-talk with positive affirmations, such as, "I do matter."
Repeat useful habits or phrases, such as, "Please give me a moment to think about that,'" before agreeing to do something.
Visualise or role-play acting assertively yourself.
If you do, every level of business will benefit - even those at the very top.
"A good leader sees the value gained from someone working hard, rather than being pushed beyond their capacity," concludes James Lloyd-Townshend, CEO and Chairman at Tenth Revolution Group. "As a manager, you want your team working happily and effectively, rather than under pressure and liable to miss things. Being able to weigh up your schedule is a strength, and acknowledging what you can and can't fit in, as well as being able to continually reassess what your priorities are, is a key part of that."
For practical coping tips, read these four ways to care for your mental health at work. We also have ways you can stop underselling yourself and become more assertive.
Image: Unsplash
You might also like these posts on this topic:
Don't miss out - get notified of new content
Sign-up to become a Friend of CMI to recieve our free newsletter for a regular round-up of our latest insight and guidance.
CMI members always see more. For the widest selection of content, including CPD tools and multimedia resources, check out how to get involved with CMI membership.