Article:
The surprising benefits of fully remote organisations
Written by Emily Hill
Tuesday 15 September 2020
With so much uncertainty ahead, is it time to become a FROG (a Fully Remote Organisation)? We ask leaders working virtually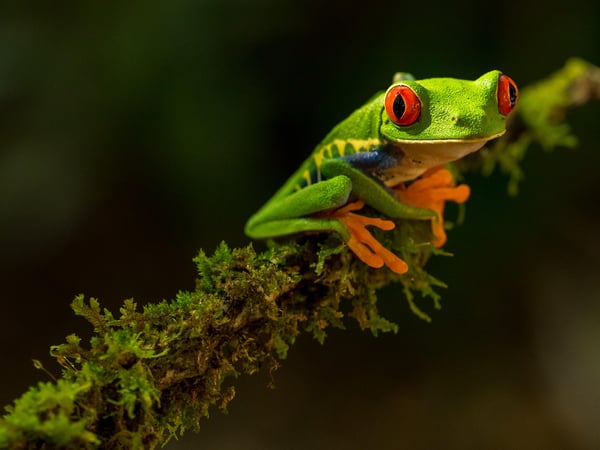 At the height of the Coronavirus pandemic, the Office for National Statistics revealed that 49.2% of adults in employment were working from home. Lockdown meant many businesses were forced to turn themselves into FROGs (Fully Remote Organisations) in order to exist. With so much uncertainty ahead, it makes sense to stay completely virtual – but what's the best approach?
"Choosing to end our office lease was a hard decision," explains Helen White, co-founder of houseof. "Our office was part of our identity and brought us together as a team. For three months during lockdown we held onto it and dreamt about going back one day… However, we have all become accustomed to working remotely. We have always said 'work where you work best' – and in reality we all work best remotely as we can eliminate distractions and focus on doing deep work."
FROGS did exist before Covid-19 but these arrangements are not going away even if the threat of the virus recedes – according to leadership expert Laura Trendall Morrison: "FROGs are organisations born of opportunity, and market need. The great strength is often in the planning and architecture of processes, IT systems and job design. Being fully remote means being able to have the pick of talent, internationally, and through using consulting and contractor models to create a flexible business ecosystem…"
The threat of a second wave of Coronavirus over the winter months means continued homeworking is attractive to managers worried about the health of their employees. "With so much uncertainty at the moment, shifting to remote working seems to be the only way to maintain some control and ensure we can continue operating to the best of our ability," admits Andrew Johnson, creative director of Hyped Marketing. "Despite initial apprehension, we've found remote working to be hugely positive. From an operations perspective, remote working has also allowed us to considerably lower our overheads and gives us the flexibility to scale up quickly in line with business growth."
Billy Webb, from Savile Row Company, is candid about the benefits to him personally: "As someone who commutes from afar, I must admit the whole situation has actually benefited me greatly. Financially I have saved a lot of money on train fares, and I have noticed a really positive change in my work/life balance — allowing me to work more productively, for longer, more flexible hours and with greater focus. When you no longer have the stress of a four-hour (plus) daily commute, you definitely feel more motivated."
As more and more managers of people consider turning their businesses into FROGs, what's most important is maintaining relationships as effectively as you would in an office environment. "To be a fully remote organisation successfully means your links - both internally and with stakeholders, often across time zones and borders – need to be strong," concludes Trendall Morrison. "People need to communicate clearly, and with empathy; emotional intelligence is valued in these cultures…. Responsiveness is an expectation. Whether you are already fully remote or just taking tentative steps to remote working, these are great qualities to have in the workplace."
We've conducted extensive research into the benefits of flexible working – check them out. Recently we also discussed whether flexible working could help to close the disability employment gap.
If you'd like to tell us your experiences of working remotely, get in touch with us via email or by using #BetterManagers on social media.
Find out more about the benefits of becoming a CMI member.
You might also like these posts on this topic:
Don't miss out - get notified of new content
Sign-up to become a Friend of CMI to recieve our free newsletter for a regular round-up of our latest insight and guidance.
CMI members always see more. For the widest selection of content, including CPD tools and multimedia resources, check out how to get involved with CMI membership.