Article:
This is How Ubs Uses Career Comebacks to Boost Equality at Work
Thursday 10 May 2018
This Investment Bank Has an Ingenious Way of Boosting Gender Inequality – and It Involves Deliberately Recruiting Individuals After Their Career Break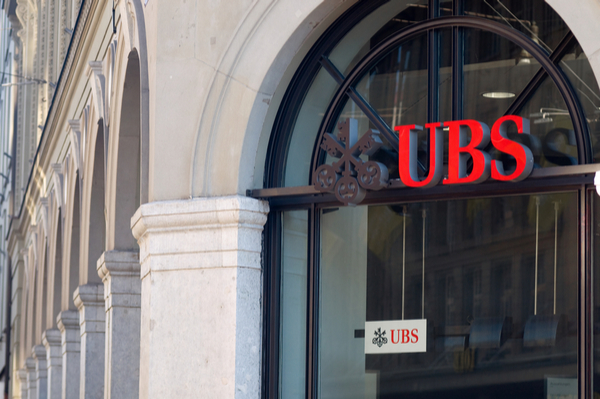 Are you ready to launch a Career Comeback scheme? In 2016, banking giant UBS unveiled a new recruitment strategy targeting men and women who have taken a career break of more than two years. The move enables the bank to tap into a pool of talented individuals who have not been in continuous employment – and the ground-breaking move has worked.
According to one manager at the banking giant: "Candidates who've had a career break are usually highly committed to getting back to work. They are very engaged, motivated and, sometimes, even more patient and determined when it gets hectic. Let's face it: taking care of your own interests plus your family and home can be just as demanding as running your own business 24/7. On top of that, all the candidates have a sound level of education and work experience. It is a great pool of talent to tap into that has been underutilised for decades."
How the Career Comeback Works
Different to its programmes for UBS maternity returners, Career Comeback offers permanent positions and is aimed for those outside of UBS who, for whatever reason (but largely childcare related), took a career break. "We're aiming for director and senior level roles and we've found a huge wealth of talent that were operating at that level before taking a break, but are being overlooked by standard recruiting methods" says Carolanne Minashi, global head of diversity and inclusion at UBS. "As all organisations struggle to find women to fill senior leadership roles, we think we have access to a new talent pool that with a bit of creative support can make a fabulous contribution to the business."
The programme has two offerings; a conventional 20 week internship-style programme offered in New York and a permanent-hire programme that runs in Zurich and London. "We wanted to start with both offerings in our pilot year to see which approach was the most effective." According to Minashi, UBS is the only financial services company currently offering such a model for permanent roles: "Internships may lead to a real hire, but it's hard to find data on real conversion rates. We wanted to guarantee the best outcome. Two years later, we know both approaches have impact but our model for permanent roles makes a strong commitment from the outset for both our hiring managers and the candidates."
Joining employees are offered a competitive salary. "We're not entertaining the idea of discounting pay. If people are coming at senior levels, we are paying them at senior levels," says Minashi. Unsurprisingly, the scheme is being touted as a major potential driver of gender equality in the workplace, given that it is usually women whose career progression is placed on hold in order to raise a family. The commitment to far pay could also improve the gender pay gap.
Read more: what's next for gender pay gap reporting
Making the scheme a success is no mean feat, however.
How to Recruit for a Career Comeback
Restarting a career after a break period is not straightforward and challenged UBS's standard recruitment practices. "Algorithms don't work in this case," says Minashi. Line managers and recruiters need training and support to help them look only at the skills competencies and life experience the candidate brings. Candidates need a higher level of touch and a softer approach. We're mindful that this can be a nerve-wracking process and a confidence test for many returners. Even if we can't find a match for someone, we'll suggest other organisations for them."
Putting It Into Practice
Once an employee has entered as part of the Career Comeback scheme, UBS provides a two-week on-boarding experience. This includes exposing candidates to new technology, familiarising them with the bank and its structure and providing four days of coaching on professional leadership skills that enable them to make the transition back to work.
The Results
So far, UBS' commitment to female returners is paying dividends with 100% retention after a one-year pilot. And, as you can see in the video below, the scheme is personally rewarding for the employees too. One new recruit explains: "Twelve months ago, I would never have believed I could be here. I have four daughters who are unbelievably proud of me."
Watch now: the benefits of a career comeback scheme by UBS
There are more strategies to boost gender equality in the workplace in the CMI Blueprint for Balance report.