Article:
Time-management: five ways to create a great to-do list
Thursday 20 June 2019
How to get more done by tweaking your list of tasks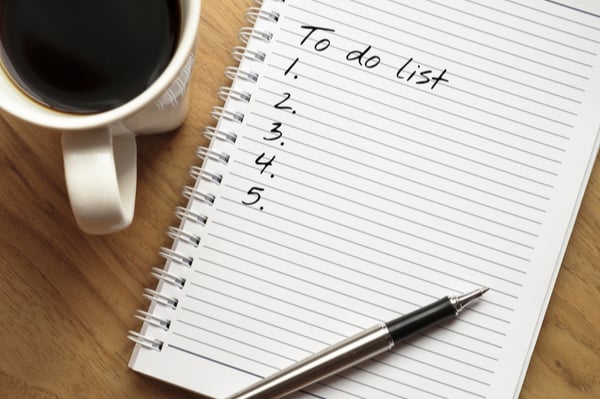 Essential learnings:
Know what needs to be done first
Set deadlines for everything
Understand how you work best
Time management is important. While most of us know that a to-do list can keep us on top of tasks, a list in and of itself doesn't necessarily ensure you'll prioritise the right tasks. Luckily, there are some simple ways in which you can make your to-do list more effective.
SEPARATE WHAT YOUR 'NEEDS' AND 'WANTS'
Jack Richards, a Chartered Manager Degree Apprentice for online supplier marketplace Applegate, juggles work and studying. He gets things done by making sure he isn't giving too much time to his favourite tasks. "It's easy to prioritise the things we want to do over the things that need doing, so get your priorities straight," he says.
SET REALISTIC DEADLINES
To motivate you to work well, give yourself a deadline for each individual task. If you need help setting realistic goals, take a look at the SMART objectives on the CMI knowledge bank. All goals should be specific, measurable, achievable, realistic and time-bound.
DON'T BE AFRAID TO MAKE A CHOICE
Be aware of how much time you're taking to make decisions. "Time is wasted by those who dither," says Jack. "When time is scarce, being bold enough to make a decision can set you apart from others." Struggling to make a choice? See the advice on the CMI knowledge bank about how to make a decision.
KNOW HOW YOU WORK
Be honest with yourself about the working environment you need in order to do your best, says Jack. "Train your brain to know when it's time to have fun, and when it's time to focus. Invest in some good headphones so you're not distracted by debates, snacks and football scores."
TALK ABOUT YOUR WORKLOAD
"The ability to speak up is underrated," says Jack. Communication skills include sharing information accurately, ensuring your messages are understood, handling difficult conversations and developing persuasion skills. If you feel like your workload is high, "tell someone. Without making someone else aware, nothing can be done. The likelihood is, they've been there, and they'll get it."
To find more helpful hints and tips, check out CMI's Knowledge Bank which includes advice on topics including setting SMART objective in the workplace.
Image: Shutterstock