Article:
Top 7 tips for a winning Chartered Manager of the Year Award entry
Thursday 19 January 2023
The Chartered Manager of the Year Award recognises the outstanding achievement of Chartered Managers. Use these insights from past winners to create an award-winning submission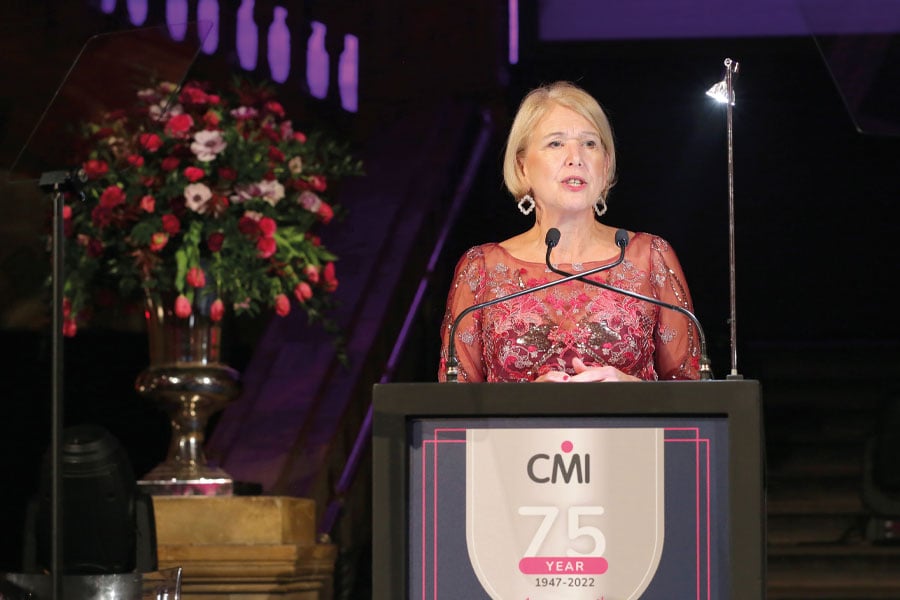 If you're considering entering yourself for the Chartered Manager of the Year Award or know a Chartered Manager to nominate, these top tips from previous winners can help you showcase leadership achievements in an award-winning entry. Don't take our word for it; previous Chartered Manager of the Year winners are also on-hand with their advice.
1. Don't wait for recognition
This is for those Chartered Managers considering whether to enter - do it! Who is better placed to champion your success than yourself? Share your management and leadership journey in your award submission. The Chartered Manager of the Year Award is an amazing opportunity for you to benchmark your credibility as a Chartered Manager.
Just go for it. All too often we doubt ourselves or we don't take time out to reflect on our achievements. For every goal you achieve there is always a first step. Submit your application and, even if you don't succeed, you can treat it as a practice run and apply again the following year.
Sarah Gardner CMgr FCMI, Chartered Manager of the Year Winner 2022
2. Give yourself plenty of time
A good entry usually takes at least a week to produce. Plan out your responses and consider all aspects of impact. Save your entry in several locations, so that you can continue to refine it before submitting.
The process is fantastic because you are driven to intentionally self-reflect and consider your impact. You can expose yourself to what you have excelled at, and of course, where you need to develop. I have found the experience to be part of my journey of continual professional development.
Richard Massey CMgr FCMI, Chartered Manager of the Year Highly Commended 2022
3. Define your roles and responsibilities
Many judges view the introduction as the most important part of an entry, outlining your roles and responsibilities. It should include the objectives, the impact and an x-factor that sets your submission apart from the others.
Be open in your submission and demonstrate your ability to reflect and continuously learn and improve.
Simon Cyhanko CMgr MCMI, Chartered Manager of the Year Winner 2021
4. Demonstrate your impact
Support your assertions with specific data and testimonials. Show the tangible impact of your great leadership on colleagues and business. Ask yourself, 'How has this initiative or innovation highlighted my capabilities as a Chartered Manager?'
If you have achieved something really positive in the workplace then bring that success to life. In my submission I referred to improvements in my team's employee engagement scores and also improvements in sewer flooding metrics. Both helped quantify my achievements.
Simon Cyhanko CMgr MCMI, Chartered Manager of the Year Winner 2021
5. Keep your responses concise and easy to understand
Keeping your responses concise and clear is vital for an award-winning entry. Avoid jargon and back up your claims with evidence. Make sure you address the principles of the award in your answers.
6. Write from the heart
Tell your story. Share the journey you have been on - imperfections and all - rather than what you think the judges want to hear. Bring your entry to life with real instances where you have made a difference to outcomes.
Think of it as writing a piece of history that will make you and others feel incredibly proud to have been a part of. Then use it to remind yourself how fantastic you are!
Manisha Mistry CMgr MCMI, Chartered Manager of the Year Winner 2020
7. Proof your entry with others
Award entries are often disqualified due to simple mistakes like spelling errors, grammar issues, and forgotten attachments. To avoid these common pitfalls, be sure to proof your submission multiple times before sending it in. It's also good to test out an entry on others. Take in their valuable feedback and make any revisions you feel are necessary.
By taking the time to carefully review your work, you can increase your chances of winning and be recognised for your hard work and achievements.
By following these tips, you'll be well on your way to a winning entry for the CMI Chartered Manager of the Year award. Good luck!

You might also like these posts on this topic:
Don't miss out - get notified of new content
Sign-up to become a Friend of CMI to recieve our free newsletter for a regular round-up of our latest insight and guidance.
CMI members always see more. For the widest selection of content, including CPD tools and multimedia resources, check out how to get involved with CMI membership.