Article:
Unconventional Wisdom: the Trends Successful Business Leaders Don't Follow – and Why
Written by Gabrielle Lane
Wednesday 31 January 2018
We take a look at the leadership trends shunned by some of the world's best leaders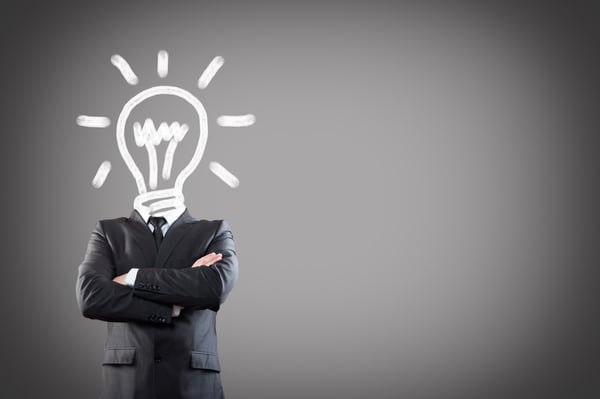 Tidy Desks
Sheryl Sandberg
Whisper it: messy offices encourage creativity. Having ordered his head of facilities to "clean up the place" when he joined Google in 2001, former CEO Eric Schmidt came to condone untidy desks.
In How Google Works, he wrote: "We invest in our offices because we expect people to work there, not from home. Make your offices crowded and load them with amenities, and then expect people to use them... the odds of coming up with a billion-dollar business idea during a coffee break at home are pretty small."
During her time at Google, Facebook COO Sheryl Sandberg gave each of her sales and support team $50 to spend on desk decorations, to help them feel comfortable.
Multitasking
Jack Dorsey
The paradox: if you want to run two companies, then stop doing two things at once. Jack Dorsey, CEO of Twitter and Square, themes each day by task type. Monday is for management, Tuesday for product development, Wednesday for marketing, Thursday for developers and business partnerships, and Friday for recruitment.
Psychologists say switching tasks can cause mental fatigue, reducing productivity by 40 per cent. For Dorsey: "There are interruptions all the time. But I can quickly deal with an interruption and know it's Tuesday [so] I need to focus on product stuff. It also sets a good cadence for the rest of the company."
Informed Decision-making
Jeff Bezos
Amazon CEO Jeff Bezos wants his team to make decisions with the urgency of a startup. In an email to shareholders this year, he said he encourages his team to make choices with 70 per cent of the information they need; to wait for 90 per cent of the details means managers move too slowly.
Bezos theorised that most large companies are capable of making high-quality decisions and therefore speed is the differentiator.
That said, his 'high velocity' approach allows for mistakes. "If you're good at course-correcting, being wrong may be less costly than you think, whereas being slow is going to be expensive for sure," he wrote.
Flexible Working
Moya Greene
"You cannot expect to be the chief financial officer at a big company or head of the legal department if you're working on flexitime." So says Royal Mail CEO Moya Greene, who spoke out against special arrangements for female leaders in an interview with consultancy McKinsey & Company.
Greene has said that she wakes at 5am to get a good work/life balance, and that she put her daughter into childcare from the age of three months in order to focus on her role: "My daughter has had a good role model, somebody who was keenly interested in her education... and set the bar high."
Experienced Mentors
Gerald Hassell
When BNY Mellon CEO Gerald Hassell wanted to understand the investment behaviours of millennials, he enlisted the help of a 28-year-old from the bank's graduate scheme. Following in the footsteps of Jack Welch, the former CEO of GE, Hassell reversed BNY's mentoring programme for one year in order to boost the tech knowledge of senior executives.
Hassell and his younger mentor discussed how millennials were consuming information and their chosen investment behaviours, as well as broader company issues such as real-estate footprints and desk-sharing, in 30-minute Skype meetings.