A new frontier of immersive technologies is allowing people to walk a mile in someone else's shoes. This is how they can help you challenge bias and discrimination in the workplace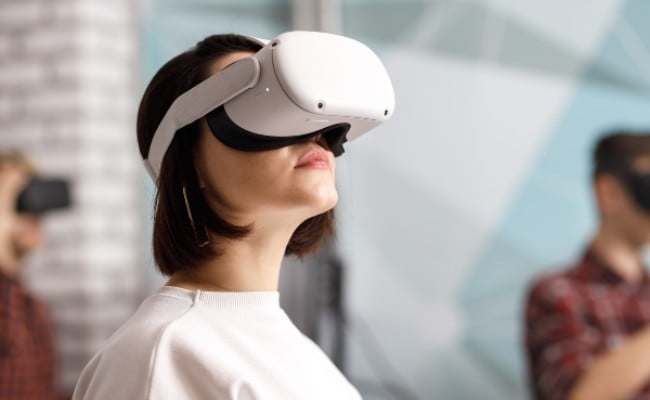 Computer scientist Benjamin Oghene was at the beginning of his career, working for professional services firm PwC in the City of London. During his lunch break, he was stopped by two police officers who arrested him because he matched the description of a suspect for armed robbery. He was held overnight for 23 hours and released without charge. But, as he explains in CMI's The Everyone Economy report, the harrowing experience got him thinking about unconscious bias.
"I was surprised that this could happen to me in central London, but the lawyer that was allocated to me says it happens quite a lot," he says.
"At the time, PwC's Workforce Strategy Team had come to me, explaining that a lot of their clients spend money on equity, diversity and inclusion (EDI) training and development, but don't necessarily see a return on their investment. I was therefore keen to help. 
"When I began researching the subject, I came across studies which pointed to virtual reality [VR] as being a platform that companies can use to deliver effective change in EDI. So we developed a virtual reality experience called In My Shoes, where participants wear VR headsets and 'become' a digital version of someone from a particular demographic group. It allows you to see how the world treats you differently."
Make your inclusivity pledge today
Join the other managers committing to implement the key takeaways from CMI's The Everyone Economy report. Like and share your pledge on social media to signal your commitment and spread the word to other managers about what needs to be done.
Explore on LinkedIn
Explore on Twitter
Want to learn more about how technology can enhance your EDI practices?
Register for Free Access
Not yet a Member, Subscriber or Friend? Register as a CMI Friend for free, and get access to this and many other exclusive resources, as well as weekly updates straight to your inbox.
You have successfully registered
As a CMI Friend, you now have access to whole range of CMI Friendship benefits.
Please login to the left to confirm your registration and access the article.