Article:
Want To Learn About Mentoring? Read About Scrooge!
Thursday 12 December 2019
A Christmas carol is one of the greatest stories about the power of mentoring – here's why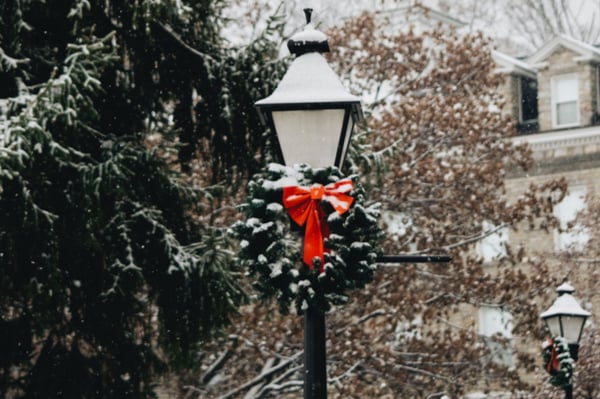 As a big lover of Christmas, I have a serious soft spot for Charles Dickens' A Christmas Carol. As simple as the tale is, I genuinely believe there's a lot to learn from it, in particular about mentoring. I know this is a hard sell, but bear with me – I will explain everything.
The Ghosts Of Mentors Past
Ebenezer Scrooge is guided by five mentors throughout his ghostly visions on Christmas Eve. Not only do the ghosts of Christmas Past, Present, and Future teach him valuable lessons about the weight of your actions and their consequences, they also teach Scrooge about the importance of building meaningful relationships. He also sees his former business partner and peer mentor, Jacob Marley, and his earliest mentor, former employer, Mr Fezziwig.
On this evening – which can be likened to a frenzied networking event – Scrooge sees how much you can get by having a strong network, and from giving your time to someone else. Crucially, the ghostly mentors do not lecture Scrooge about his actions or give him the answers to problems: they present him with a safe space to reflect on his journey and come to his own conclusion.
This is a key difference between mentors and coaches. The Ghost of Christmas Present does this especially well: he quotes Scrooge's miserly sayings that rue charity and kindness in order to make Scrooge see the errors of his ways. Seeing Fezziwig be generous and engaged with his staff gives Scrooge a role model to work towards – he reevaluates his own management style.
Mentee To Mentor
Scrooge goes forth with his new learning and insights to become a better manager, a kinder human being and a mentor to Tiny Tim. His 'mentors' help him to build his communication and empathy skills, and even his mental resilience. He seeks out opportunities for charitable giving – starting with the young boy he sends to the butchers, and going on to find the fundraisers for the poor – and rekindles his relationship with his nephew.
In his interactions with Bob Cratchitt, we see his new empathetic management style in action – Scrooge takes a genuine interest in his employee's personal life and works to improve his work/life balance by changing the culture of his business.
Clearly, this proves that A Christmas Carol is indeed one of the best advertisements for the power of mentoring ever committed to page. Any arguments to the contrary are null and void.
Image: Unsplash