Article:
What does a Chief Happiness Officer actually do?
Tuesday 22 May 2018
Are your employees happy at work? A UK marketing company told Insights how they transformed their business by taking charge of workplace happiness.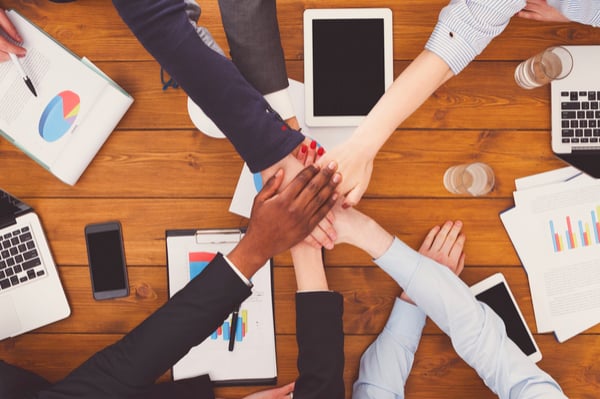 Inspired by the emergence of chief happiness officers in the US, including at technology giant Google, a growing number of UK and European-based companies are developing roles responsible for making employees happy.
Remote working company Articulate Marketing are a prime example. Early in the company's history, Articulate's founder and chief executive Matthew Stibbe realised happiness and engagement needed to be a central philosophy of the company.
This was partly based on Stibbe's previous experience at a former company, where the firm grew quickly and relatively successfully, but lacked the "right culture."
Appointing long-time colleague Liz Fielder as chief happiness officer, Stibbe says the role is crucially important to supporting the decision-making processes of management.
Stibbe explained: "In a fast-moving business, there are a lot of changes and frictions. Bosses, such as myself, run a fine line hoping our decisions do not force changes that are too fast or communicated inadequately to staff.
How Chief Happiness Officers Help Managers
"Liz's role is crucial because it allows for a playback of how the moves I make and the activities we implement are received by the team and allows us an opportunity to hear of any serious personal or team concerns people may have. Without a CHO we wouldn't be able to do this and address specific employee concerns as successfully. It is a shock absorber."
The Challenges For A Chief Happiness Officer
As the company's employees work remotely across Europe, Liz faces the challenge of engaging and connecting with staff who do not see each other face-to-face each day.
This includes having regular check-ins and informal discussions known as "happy talks," whereby employees can confidentially speak openly to the chief happiness officer about their general wellbeing and any concerns. Furthermore, Liz is involved in employee training and workshops, and influencing policy changes that aim to make the work environment a more fun and enjoyable experience.
Liz Fielder explained: "We focus on building a collegiate atmosphere, where teammates can share high levels of trust and a sense of camaraderie. No clichés. It's hard enough to do that in an office environment, never mind a remote one.
The Difference Between A Chief Happiness Officer And An Hr Professional
A chief happiness officer is not just an HR professional.
"As happiness officer, I have regular check-ins with each member of the team. But compared to some of the questions a line manager or HR person would have for the employee, our discussion is softer, checking on their wellbeing and allowing them to confide in us. This is important, as issues individuals may feel uncomfortable talking to their manager about can be reported back to their team appropriately through the happiness channel."
In one example, Liz's role was important in revealing to management the concerns employees had regarding the cost of travelling from across Europe to monthly team gatherings in London. Based on speaking to colleagues about their concerns, Matthew and Liz devised a solution whereby gatherings are now held less frequently but over two days, relieving the stress of cost and planning for our teams.
The Result: Do Chief Happiness Officers Make Employees Happy?
The impact of the chief happiness officer on improving Articulate's overall business health has been vital, according to Matthew.
The chief executive reported a sharp drop in staff turnover, with none of their 16 employees resigning from their jobs in recent years. Also, recruitment has been boosted with job vacancies receiving a record number of replies from eager and talented candidates. When the company recently posted a job advertisement for three vacancies, they received more than 550 applications organically.
Finally, Stibbe explains the chief happiness officer provides him the support and extra security needed to make major management decisions, but ensure employees feel a part of those changes. He said: "With the CHO, there is a feedback loop and channel for my ideas. Fairly quickly, people can react to how policies and changes are affecting their work and have their concerns heard. In turn, this has boosted their motivation and ability to work well, as well as team morale."
Here is advice for managers who are considering employing a chief happiness officer.
Commit and genuinely care about the team and its happiness

Liz says: "This is different for each company but, bosses should be asking 'what practical processes and activities am I putting into place to improve my team's happiness?' Talking is not enough, the first step to show that happiness is a priority for your business."

Don't just pick a HR person to be your chief happiness officer

Matthew advises: "Picking the right person is vital. HR is a different function and a chief happiness officer is a specialist position. There can be people from anywhere in the business can have the right skills to be a CHO but they must have genuine interest in happiness, and the soft skills to make it work."

You can't buy happiness

Perks such as pool tables are not a substitute for people, process and dealing with real workplace issues properly, according to Matthew.

Be honest

When bosses look at the happiness levels at their own firm, they must be prepared to find out things about their company that they may not like.
Want more inspiration? Leadership and culture at work: The CMI/Glassdoor Top 20 explored award-winning office cultures.