Should Sue Gray's comments about excessive alcohol consumption at 10 Downing Street call time on the 'Beer-o-clock' culture?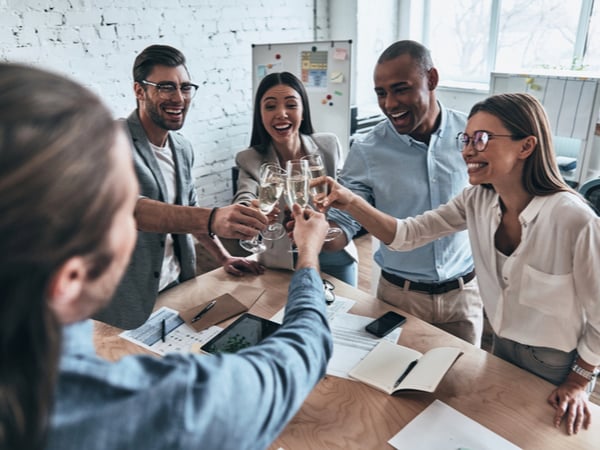 For decades, drinking and work have gone hand in hand. This culture persists in many workplaces today. In a powerful recent blog, Hannah Powell reflects on her time in the world of public relations: "Monday to Thursday we could drink after 6pm and didn't often leave the office before 7 or 8pm. On Fridays, the fridge was available at 4pm... The drinking would carry on all evening, either in the office or by decamping to local pubs and bars. Team bonding was done over boozy lunches."
But this whole culture is under serious scrutiny – for a number of reasons – and we may soon be calling time on 'Wine-o-clock'. As Sue Gray stated in her report into 'Partygate' at 10 Downing Street: "The excessive consumption of alcohol is not appropriate in a professional workplace at any time."
Want to learn more about successful employee engagement?
Register for Free Access
Not yet a Member, Subscriber or Friend? Register as a CMI Friend for free, and get access to this and many other exclusive resources, as well as weekly updates straight to your inbox.
You have successfully registered
As a CMI Friend, you now have access to whole range of CMI Friendship benefits.
Please login to the left to confirm your registration and access the article.