Capitalism and Democracy are being challenged. We face huge social and environmental problems. In this changed world, leaders must examine the impact of their organisation's activity, adapt it, and start a new 'race to the top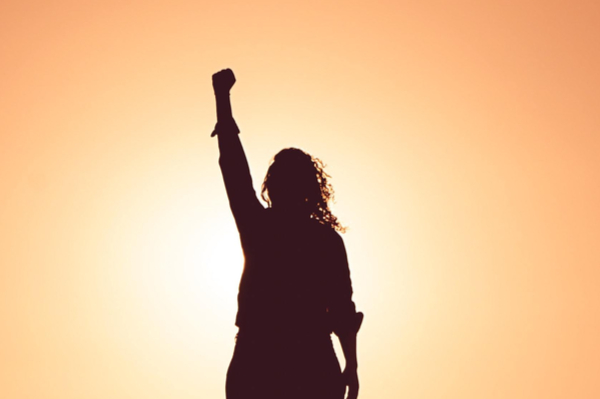 When I was 11, my family and I were forced to leave Egypt and were lucky enough to be accepted by the UK as refugees. We arrived with just one suitcase each, me clutching my stamp collection under my arm, fearing that it would be taken away from me. We were made welcome in our new home and started to rebuild our lives in London. I went on to have a first-class education at Oxford and then at Harvard, where I discovered venture capital just as it was emerging and brought it back to the UK – for which I was knighted in 2001.
Throughout my career, I have played many different roles: entrepreneur, investor, philanthropist and government advisor. Each of these roles has given me the opportunity to view the world from a different perspective. These experiences have led me to understand why capitalism is no longer answering the needs of our planet, and there is a new way forward… Things cannot continue as they are. As inequality surges in developed and developing countries alike, social tensions rise and those who have been left behind feel that they will be permanently stuck there. Our system does not seem fair to them, and so they rebel against it.
There is, therefore, an obvious need for a new system… where, for both moral and prudential reasons, a sense of mission reins in self-interest; where contribution confers greater status than conspicuous consumption; where firms that demonstrate social and environmental integrity are more successful than those that are simply self-interested; and where individuals and organisations are encouraged to find fulfilment in being part of something bigger than themselves.
The new system is impact capitalism. It aligns the private sector with the government, so that the two work in harmony rather than opposition, harnessing capital and innovation to solve social and environmental issues.
The impact of a company's products can be monetized across a number of other dimensions, such as quality, accessibility and recyclability. One component of quality is a product's effectiveness. For a food company, the effectiveness of their products is reflected in the nutritional profile of their products – how healthy they are for the consumer. The companies that are reacting to major industry trends by making the most radical changes to their products' impact are most likely to enjoy a clear increase in interest from consumers and investors.
Impact-weighted accounts create a 'race to the top' among rival companies, which both improves the wellbeing of our population and reduces the damage to the environment.
Some might point out that impact-weighted accounts will involve judgement calls in how we design the underlying accounting treatment. That is true, but it's important to recognise that this is also true for our financial accounts.
Businesses that do not deliver both an attractive financial performance and equally impressive impact will be overtaken by new competitors. They will become the Blockbuster Video or Kodak of their day and be at risk of disappearing because they are too slow to adapt to a changing world. By incentivising companies to deliver impact so that they can maximise their impact-weighted profit, impact-weighted accounts will help to reduce economic inequality and preserve the environment. Imagine businesses actively improving their environmental footprint; reducing their emissions, limiting their water usage, launching healthier food products, and developing more effective and affordable medicines.
The transition from our existing system to one that creates positive impact will involve some cost, but, as I like to say, principles might have a cost but are always a bargain in the end.
Sir Ronald Cohen is the Chair of GSG and author of IMPACT: Reshaping capitalism to drive real change, out now by Ebury. Sir Ronald won CMI's Lifetime Achievement award in 2015.
If you found this article useful, why not get access all our Insights and more for as little as £5 a month? See our subscriber levels here.
You might also like these posts on this topic:
Don't miss out - get notified of new content
Sign-up to become a Friend of CMI to recieve our free newsletter for a regular round-up of our latest insight and guidance.
CMI members always see more. For the widest selection of content, including CPD tools and multimedia resources, check out how to get involved with CMI membership.