Shared parental leave still has a lot of stigma attached to it, but boosting its popularity will benefit everyone in the workplace – not just women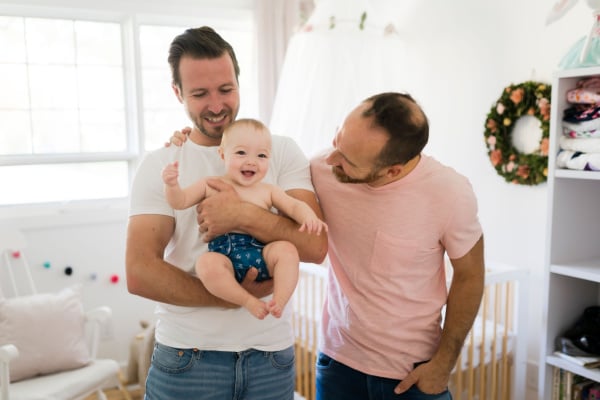 When James Stewart MBE CMgr FCMI saw that his friend and colleague in the Royal Air Force (RAF) would be deployed overseas two months after his second child was born, he decided to act. He started reviewing policy to see if he could prevent other members of the service from missing out on the opportunity to take parental leave in the future.  
"I felt we weren't affording the non-birthing partner/non-primary adopter the same protection as the primary parent," he explains. "So through the RAF Gender Network, we lobbied the organisation for them to be given the same protection from deployment overseas as the birthing partner." 
The RAF Gender Network – which James sits on as a male issues advocate – asked for a lot, knowing it was unlikely they would get it all. The organisation met them in the middle. Now fathers and non-birthing parents have guaranteed protections where they will not be deployed for three months after the birth of their child or after adoption. "We asked for nine months guaranteed protection from deployment and got three, but that was still progress," he says. "We took the win. We will look to gather more evidence and then review again in future."
The RAF had plans to create a women's network in 2019, but following an intervention from the senior leadership, expanded to be more inclusive of non-binary and trans groups, and men's issues became a part of it too.
Want to learn more about the importance of shared parental leave?
Register for Free Access
Not yet a Member, Subscriber or Friend? Register as a CMI Friend for free, and get access to this and many other exclusive resources, as well as weekly updates straight to your inbox.
You have successfully registered
As a CMI Friend, you now have access to whole range of CMI Friendship benefits.
Please login to the left to confirm your registration and access the article.