Blog:
The Five Steps You Must Follow to Create an Ethical Culture
Friday 01 February 2019
Managers should follow these steps to promote good ethics at work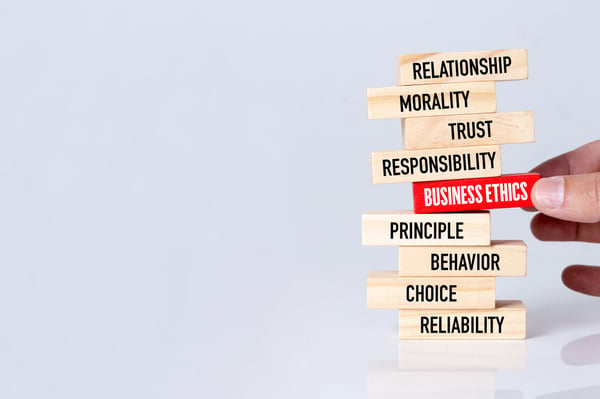 How do you incentivise your team? And how do your measure your team's performance? In most businesses, the answer to these questions will be hinge on growth, sales, or profits. However, as an advisor to global companies seeking to recover from the effects of major ethical scandals, I argue that this common approach to performance and reward is too narrow, and can create serious trouble in the long run for your business.
Every person and organisation has a ceiling to what they can achieve without starting to compromise their ethical practices and integrity. If growth, sales, and profits are the only measurements that truly matter, an environment of excessive pressure can result. When employees are pushed to an unrealistic degree, they can find themselves forced to cheat. And, as the sordid news headlines indicate, pervasive cheating inevitably gives rise to ethical scandals that can seriously damage an organization's reputation for a long time.
Want to learn more about the steps you must follow to create an ethical culture?
Register for Free Access
Not yet a Member, Subscriber or Friend? Register as a CMI Friend for free, and get access to this and many other exclusive resources, as well as weekly updates straight to your inbox.
You have successfully registered
As a CMI Friend, you now have access to whole range of CMI Friendship benefits.
Please login to the left to confirm your registration and access the article.
Don't miss out - get notified of new content
Sign-up to become a Friend of CMI to recieve our free newsletter for a regular round-up of our latest insight and guidance.
CMI members always see more. For the widest selection of content, including CPD tools and multimedia resources, check out how to get involved with CMI membership.