Because they don't have systems in place to demonstrate their value, says this CMI Companion.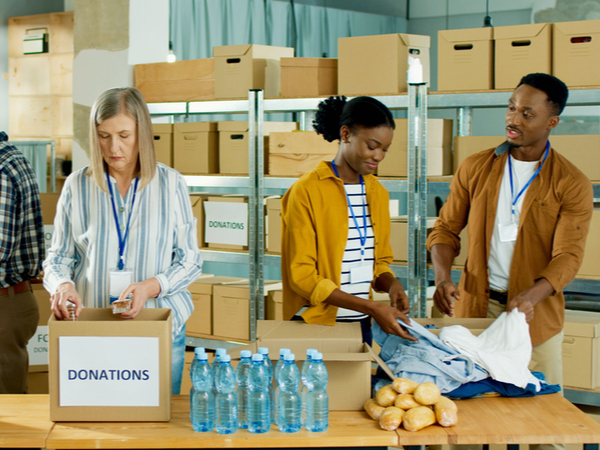 I used to dislike the words 'performance management'. They always conjured up negative images of jobsworth managers reprimanding people over missed KPIs and sales figures. As someone who has spent their career within the voluntary/community sector I have tried to steer clear of being that manager.
But here I am, making the case that a culture of performance management needs to be embedded in organisations especially those with the voluntary, community and 'third sector'.
So what's changed?
I've worked in the third sector for over a decade, working for and with countless charities, social enterprises and community groups. These were organisations that had ideas that would change their communities, save lives, and improve their regions. Yet so often they failed.
Why did they fail? Because they didn't have a culture of performance management or – to put it differently – they were unable to effectively demonstrate their value.
In a world of austerity and unsustainable income streams, third-sector organisations have become competitors rather than partners when it comes to funding. Their ability to continue running vital community services is often on a knife edge, dependent on the next funding application. Fail to achieve this, and they can no longer provide their service.
Where does performance management come in?  Well, initially it gives charities a competitive edge in funding applications, but its importance goes so much further.
But first, organisations need to be clear what performance-management systems are there to do: are they for accountability to stakeholders, for funding applications, for marketing purposes or perhaps to monitor and review the performance of service so improvements can be made?
In my experience, most of the focus is on the role of funding applications. Many organisations, especially smaller ones, don't have any systems in place. The main reasons (excuses) they give are 'capability' and 'capacity'.
I don't always buy that argument. I just don't believe that performance management has to be a complex system with fancy CRM databases etc. There just needs to be an emphasis on consistently monitoring what is being achieved. This can be through ongoing customer surveys, feedback reports and/or data collection spreadsheets. All you need are methods to show how Input A led to Output B.
My message to new organisations is: don't go overly complex. Just build the systems as the services grow. Of course it's important that anyone providing funding and/or receiving the service is assured that there are systems in place to manage performance and demonstrate outcome. If not, they'll be asking themselves: where did the money go?!
An excellent example of a charity that demonstrates value is the Wirral-based The Open Door Centre. The organisation specialises in mental health support services for young people. It's grown from humble beginnings in a small shop, led by one man, to today when it's a lead mental health provider for young people across the Wirral region. It's won countless awards for innovation and quality and, most importantly, has changed thousands of peoples' lives for the better.
So why is this organisation so successful?
Its founder has consistently embedded performance management since day one. He put systems and outcome-recording methods in place at the development stage of the service. As the service has grown, the systems have grown to the point that they now employ a dedicated impact officer whose sole focus is measuring and evaluating service outcome/performance; the key goals are improvement, accountability and transparency. Basically, at any point in time, they can show what impact their service is making; how valuable the service is to the local community; and how they are performing in alignment with any contracts/funding.
My key point is that performance management is all about demonstrating value. This is important not just for transparency and funding reasons, but to ensure that the services delivered by any third-sector organisation are of the highest quality. Performance management needs to be part of the quality assurance cycle of an organisation and needs to be viewed as a positive concept. It's not about some busybody manager banging on about KPIs. Indeed it's important for any type of service provider. Because, as they say: how can someone value your service if you can't prove how valuable it is?