Case Study:
How Accenture Improves LGBT Diversity
Wednesday 17 April 2019
The Management Consultancy Accenture Improved Diversity in the Workplace With This LGBT Scheme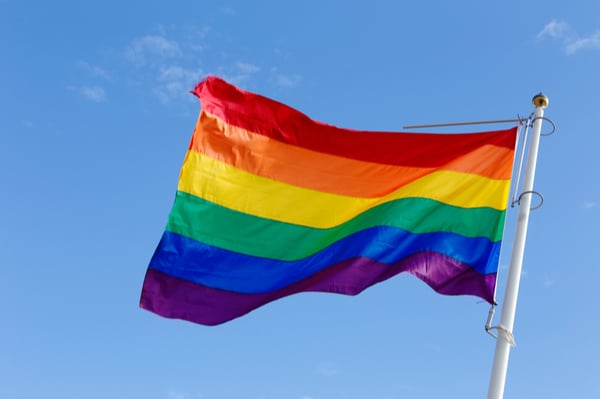 "We've made significant progress with workplace diversity in recent years. Managers have heard and understood the business case: when you have ever-more diverse customers, you need diverse management and leadership to thrive."
This foreword of the CMI's Delivering Diversity report was written by Pavita Cooper, chair of the research advisory board and founder of executive search firm More Difference. The advances Cooper refers to reflect greater awareness of diversity issues such as gender and race in recent years. But business is acting on LGBT equality too.
In its latest podcast, CMI spoke to Candida Mottershead, HR director for Accenture UK & Ireland, about how the management consultancy is supporting LGBT diversity.
Why LGBT Diversity is Important in Business
A workforce needs to reflect the community and the clients it serves, Mottershead explains. "We firmly believe that the future workforce has to be an equal one, taking into account the needs and experiences of all its people, from gender and ethnicity to sexuality, gender expression and disability."
Inclusivity does more than improve working culture – it drives business performance, she says. "We're a business that depends on the ability of all our people to bring innovation and creativity to their work every day, and people can only do this by feeling confident that they're able to be their own authentic selves at work."
The Accenture LGBT Allies Programme
To encourage individuals to express themselves openly, Accenture launched LGBT Allies. The programme has around 36,000 members globally and champions professional development opportunities; inclusive policies; and promotion and retention guidelines that support LGBT employees.
A core part of the initiative is the use of role models who talk about the benefits of diversity: "Role models are important in inspiring others and providing clear demonstrations that getting to the top of a business is a path open to anyone," says Mottershead. "Additionally, we've found that storytelling is a powerful way of building support and getting employees to really think about each other's different experiences and perspectives."
Having support strategies in place has a tangible impact on the number of LGBT managers within the workplace. "Accenture research found that in organisations that possess 40 key characteristics, including 14 cultural drivers, LGBT professionals were one and a half times more likely to advance to a manager role, and three times more likely to become a senior manager."
Ninety-five percent of LGBT professionals working at companies with those drivers express three times the amount of satisfaction with their career progression than those working for organisations that lack them.
"Simple tools can have a disproportionately powerful impact," says Mottershead. "A culture of equality makes employees feel valued and motivated to perform at their best."