Case Study:
How Goldman Sachs makes it's leaders more productive than rivals
Wednesday 25 July 2018
Graduate leaders from Goldman Sachs are 22 per cent more productive than their peers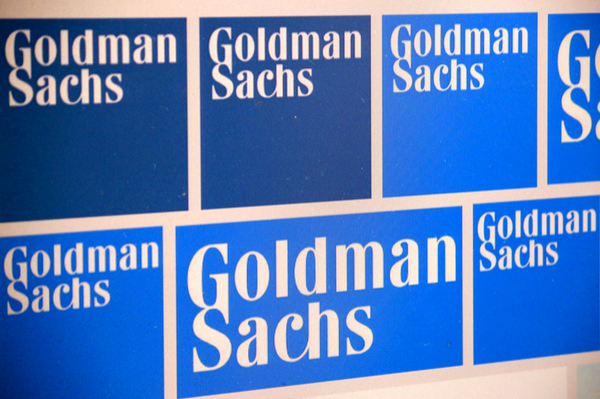 An important issue for any manager at work today is how to raise productivity. The Chartered Management Institute puts the cost of poor management at £84bn per year in its Management Manifesto. So new research published by Goldman Sachs, which shows that graduates of one of its programmes are 22% more productive than their peers, has become required reading in business circles since it was published last month.
Entitled Rethinking Productivity, the report focuses on participants of the investment bank's 10,000 Small Businesses (10KSB) programme that consists of management training for the leaders of small businesses in the UK. Through what is taught, explains Richard J. Gnodde, CEO, of Goldman Sachs International, "[it] aims to develop a high-growth mind-set, and give participants an understanding of the strategies that can deliver rapid growth."
The three-stages of the curriculum are delivered via online learning and in-person sessions amounting to 100 hours of tuition over a four-month period.
First, participants reconsider their own business propositions – learning how to develop specific areas of their business for future growth. Then, they look to their own leadership culture and how to build strategy. In the final stage, they present a business growth plan to their peers and gain expert feedback.
Why these Goldman Sachs leaders are more productive
Within these stages of the programme, the business leaders develop behaviours that boost their productivity. Some of these approaches are detailed in the video below:
Goldman Sachs says 94% of the leaders from the 10KSB programme identify themselves as 'active leaders'. In the video above one describes viewing a to-do list as actionable points (as opposed to themes for discussion or thought).
The importance of professional training in management
Strikingly, 69% of 10KSB UK graduates invest in formal training for the leadership and management of business, as opposed to only 32% of UK small businesses.
In addition, 10KSB graduates are interested in innovation and digital change – including the subject of this recent CMI roundtable on automated management.
Read more: The impact of automation on management
Aside from automating processes, 10KSB graduates use social networks regularly. Alumni are twice as likely to use social networks for advertising and selling as their peers and this enables them to sell internationally and increase their output.
In a post-Brexit Britain, raising productivity could prove vital for business so the report is worth examining in detail. "Productivity is so critical in the UK, as it has underperformed other countries, and therefore represents significant potential economic gain," explains Andrew Benito, European economist at Goldman Sachs. "Relative to the United States, UK productivity is a fifth lower, and relative to the G7, it is 15% lower. Over the last 10 years in particular, UK productivity has been especially weak – it has been the weakest decade in productivity growth in the past century."
In fact, it is "hard to overstate the importance of raising productivity," Benito concludes. "In terms of improving living standards, raising productivity is the single greatest economic challenge that the UK faces."
Are you considering your own professional development? The Chartered Management Institute offers a range of training and qualifications and more details can be found here.
Image: Shutterstock