We know from companies around the world that helping the community around you bolsters your business success. Try to start by just listening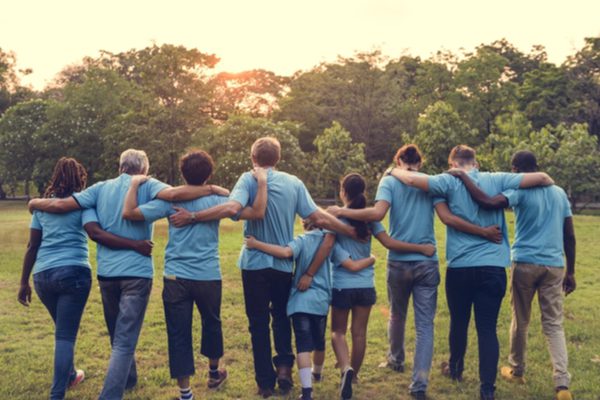 Anthony Chadwick founded The Webinar Vet in 2010 not just because he wanted to make it easier for vets to access affordable training – he also wanted to reduce the impact his peers were having on the climate by travelling to attend conferences and events.
As the business grew, so did his desire to do more for the environment both in the local area and in the developing world: they installed solar panels and built a bee-friendly flower garden on the roof of their office in the Liverpool Science Park; and last year they planted a wildflower meadow, not only to beautify the local area for residents, but to provide a habitat for wildlife. Anthony now has his own podcast which discusses green issues and invites experts to share their sustainability tips with listeners. They are also investing in tree planting projects around the world and are certified by the Investors in the Environment accreditation scheme as a 'green business'.
But it's more than just a passion project for Anthony. Engaging with the community in a very hands-on way demonstrates to customers that they are serious about living their values. "As a vet, I am a leader in the community. They trust me to look after their pets, and projects such as these set an example. It shows that we are more than just a business interested in money and profit – we genuinely care about animals and the environment."
Keep reading for more case studies and advice on making a difference to your local community
Register for Free Access
Not yet a Member, Subscriber or Friend? Register as a CMI Friend for free, and get access to this and many other exclusive resources, as well as weekly updates straight to your inbox.
You have successfully registered
As a CMI Friend, you now have access to whole range of CMI Friendship benefits.
Please login to the left to confirm your registration and access the article.