Article:
ESG for managers: Why you should pay attention to environmentally friendly practices
Written by Annie Makoff-Clark
Tuesday 09 November 2021
The survival of your organisation – and the planet – depends on balancing purpose and profit. Meet some managers putting the environment first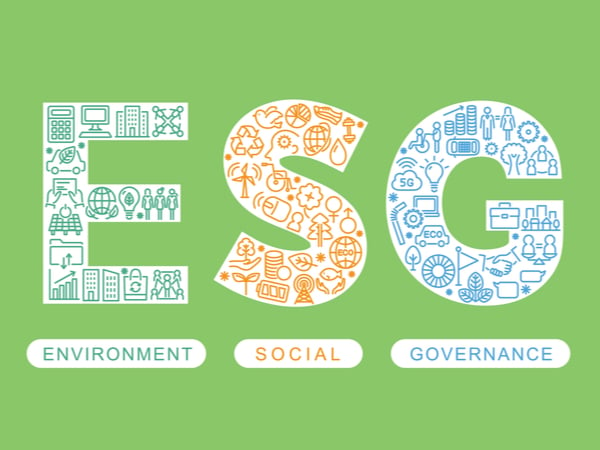 B-Corp coffee roasters Volcano Coffee Works is 18 months into its environmental, social and governance journey. Committed to ethical and environmentally sustainable trading principles, they are one of the increasing number of businesses looking to balance purpose and profit. As a registered B-Corp, they are legally required to consider the impact of their decisions on their workers, customers, suppliers, community, and the environment.
With all the sourcing and supply chain complexities inherent to managing a coffee business, from the start the leadership team had "sincere ethical considerations" about auditing Volcano's business behaviours, says co-founder and head of product Nick Mabey. The company wanted to be accountable for its supply chains rather than offloading responsibilities. Progressive trade relationships, says Nick, should take into account multiple social and environmental factors, not just price.
This would mean working with like-minded suppliers, moving away from freight services and investing in carbon offsetting projects. The aim was to demonstrate to consumers and other businesses that ESG issues didn't only warrant thinking about, but should be "active hygiene factors" within a business ecosystem.
E for Environment
In terms of environmental measures, Volcano is aiming to become carbon-negative. Along with integrated solar power, the company is transitioning to local cycle delivery and using carbon-neutral freight partners. From the consumer side of things, it's launching home compostable coffee capsules in January 2022. Keeping things local is also key: for example, Volcano is moving to local suppliers to reduce dependence on freight services.
S for Social
The S part of ESG is often overlooked in favour of environmental concerns but, Nick says, it's massively important. Volcano operates a "supply chain transparency" approach and buys direct from environmentally friendly farmers, providing them with a sustainable, recurring income and paying them more per kilo of coffee than most Fair Trade initiatives. Volcano also works with gender equity NGOs that support gender diversity and social progress across coffee-growing communities.
Read next: Meet the UK's most socially responsible businesses
G for Governance
Companies such as Volcano must also think about their own governance because, without good governance, environment and social initiatives can become ad-hoc and even inauthentic. "Governance demonstrates to investors that companies are taking it seriously," explains Stuart Lambert, co-founder of Blurred, a B-Corp communications consultancy that advises corporates on ESG strategy. "It shows the level of scrutiny and accountability at board level and how it feeds down to the rest of the organisation."
And P for Purpose?
Some companies are moving beyond ESG to an approach that connects ESG performance to brand and social purpose (sometimes called ESGP). Blurred, for example, has its own ESG targets and KPIs, including specific energy and carbon targets, as well as a no-fly travel policy, unless it's vital for a meeting. The company is also focused on diversity and inclusion, and publishes bi-annual updates on its ethnicity, gender and socio-economic targets to improve employee diversity across the business.
Purpose, says Stuart, should be credible and authentic, grounded in the nature of the business. It's about using the brand to convey a convincing and genuine narrative to consumers and investors, as well as demonstrating commitment to the cause. For example, a tobacco company trying to tie business activity to an environmental or social concern would be met with scepticism.
"Businesses can't just arbitrarily decide on any area of focus just because it's a nice thing to do," says Stuart. "The purpose and subsequent narrative has to be credible for an investor audience."
Why does ESG matter to managers?
Stuart believes that a genuine and credible commitment to ESG is the way forward for any company that wants to survive beyond the next ten years. "Companies have the responsibility to do more than just make profit," he says. "They have a purpose beyond simply providing employment. Our argument is that you can't credibly talk about the good you purport to do in the world until you've addressed the negative impact your business is having on the world."
It's also clear that organisations wanting to raise finance in future will have to demonstrate that their business aligns with ESG goals. Investors are increasingly looking for companies to demonstrate this commitment and will often use ESG criteria to help determine their value and level of risk. With the commitment of the world's big banks at COP26 to put green investing and the funding of green projects at the centre of their work, this is only set to grow.
"There is no alternative," says Stuart. "To simply exist just to satisfy and drive mindless material consumption is not OK anymore. It's no longer tenable to use suppliers that use child labour in East Asia, nor is it OK to feign ignorance of it. It's not OK not to have a diverse board. It's not OK to burn through raw materials and not care. We're reaching the point where the problem is so vast that I don't think companies will exist in ten, twenty years time if they haven't got on top of this stuff."
"Scrutiny is going nowhere but up," says Stuart. "If you want to scale and succeed, you have to be part of the solution to all this."
Read next: How to be a pro-sustainability leader
Image: Shutterstock/President KUMA
You might also like these posts on this topic:
Don't miss out - get notified of new content
Sign-up to become a Friend of CMI to recieve our free newsletter for a regular round-up of our latest insight and guidance.
CMI members always see more. For the widest selection of content, including CPD tools and multimedia resources, check out how to get involved with CMI membership.