Case Study:
Meet the UK's most socially responsible businesses
Wednesday 11 May 2016
From the company helping to pay off their staff's debt, to the sleep experts hoping to make people more productive at work, here are five examples of social responsibility in action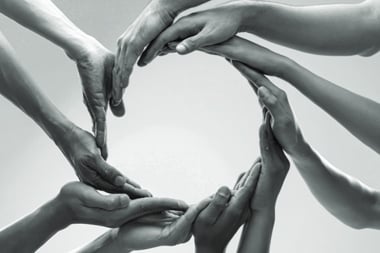 With Japanese car manufacturer Mitsubishi the latest corporation to be caught up in a scandal, after it admitted falsifying fuel data on 600,000 of its cars dating back to the 1990s, the plethora of scandals across many industries has understandably drawn suspicion from customers regarding claims from business leaders that they value the impact of their companies to society, before profit.
However, Responsible Business Week, organised by Business in the Community, gathers hundreds of businesses, leaders and employees who share their ideas and opinions on how they work in their organisations to ensure their processes and services help their customers and local community.
The week long initiative encourages leaders to demonstrate the actions they have taken to marry focus on profit with creating a effect positive change in society.
Managers who can adapt their business operations to show greater care and investment in supporting social causes, such as poverty and world hunger, can expect a boost to brand relevance to customers, research suggests.
Havas' Meaningful Brand study found that the majority of people would not care if 74% of brands disappeared tomorrow, and less than 28% of brands improve our quality of life and wellbeing - despite "meaningfulness" being a more important brand driver than trust for consumers.
And this trend is seemingly set to continue with three-quarters of the growing millennial generation of workers, leaders and consumers believing that businesses are too fixated on their own agendas, and not focused enough on helping to improve society, according to the 2015 Deloitte Millennial Survey.
A major misconception regarding the nature of responsible businesses is that they have to be associated with a particular charity. But, in fact, they can operate in many different shapes and forms, often providing support to unique causes that suit their business objectives, and their employees.
Well-known examples include Tesla, which manufactures electric vehicles to help reduce CO2 emissions, Warby Parker that provides glasses to people in the developing world.
Here are five of the UK's most innovative startups that are taking on the task and are being socially responsible in the way they do business.
1. SalaryFinance
In an age where companies are increasingly looking for innovative ways to improve the wellbeing of their staff and to improve productivity, one startup is wanting to improve the financial health of people across the UK.
Fintech startup SalaryFinance allows businesses in the UK to give their staff a pay rise of up to 5% by allowing them to pay off their personal debts directly from their paycheque.
By saving each employee up to £800 a year, the reduced stress levels can increase productivity at work and improve people's wellbeing. The service is completely free to use, and any employee can be eligible regardless of their income level or credit history.
The company is pioneering the use of 'fintech for a social purpose', and recently partnered with NHS benefit provider My Trust Benefits to roll out the service to thousands of NHS staff in England.
2. Sleepio
With one in three people in Britain suffering from poor sleep, and those sleepers being two to three times more likely to suffer from depression, Sleepio, a ground-breaking digital sleep improvement programme, is trying to solve these issues.
The company is also trying to tackle the impact of poor sleep in work productivity and performance with eight and a half work days lost every year due to a poor night's sleep.
The company was created by world sleep expert Professor Colin Espie and co-founder Peter Hames and it works by using clinically proven Cognitive Behavioural Therapy (CBT) techniques over a six-week online programme to help those with long-term sleep problems fall asleep without pills.
Sleepio also works with the National Health Service (NHS) and is on an approved list of online mental health service providers.
Backers include Index Ventures, Forward Partners and Esther Dyson, and it has raised $3.8 million in funding to date.
3. Unforgettable.org
With the number of people with dementia in the UK rising each year, one company is looking to provide a one-stop-shop for dementia support. Unforgettable.org offers an online marketplace for dementia advice and specialised products, backed up by an active online peer community.
Founded by 34 year old James Ashwell after suffering the loss of his father and having to support his mother with dementia, the company aims to help those whose lives are affected by dementia, providing one centralised location to gather all the support they need.
The company was recently backed by VC firms Bridges Investors and Impact Ventures.
4. The Latimer Group
It's no secret that the media industry is notoriously difficult to break into for young people, especially for those coming from low socio-economic backgrounds. Creative advertising agency The Latimer Group aims to tackle UK youth unemployment by putting young people at the heart of their campaigns.
Founded by Matthew Hay and Jake Woodcraft, The Latimer Group has involved over 30,000 young creatives in 24 countries in the co-creation of their media content, ranging from development through to production.
In collaboration with global companies and organisations including Procter & Gamble, BBC, MTV and Unicef, the company produces award-winning documentaries, factual entertainment, branded content and short form video.
Named as the UK's most disruptive social enterprise by Everline Future 50, The Latimer Group has introduced a new successful approach of co-created thinking to a long-standing problem.
5. Third Space Learning
Education technology is a sector which is growing steadily, with governments and businesses increasingly supporting the concept that innovation can have great benefits to students, teachers and even parents.
And the sector is big business, currently poised to be worth £129bn by 2020, according to a report commissioned by London and Partners.
Startup Third Space Learning aims to tackle the issue of attainment gaps in global education by providing online maths tuition to students all over the world.
The company has currently delivered over 61,000 lessons to more than 6,000 students in England and Wales alone.
Founder Tom Hooper is passionate about closing the gap in attainment between rich and poor children, wanting to give every child access to a quality education. The startup is currently backed by VC firm Impact Ventures.