Case Study:
Sustainability: You're never too junior to make a difference
Written by Beth Gault
Wednesday 05 April 2023
The owner of Patagonia made headlines in 2022 by donating the company's profits to environmental charities. But you don't have to own a company to make a difference. Get inspired by these top examples of innovation from within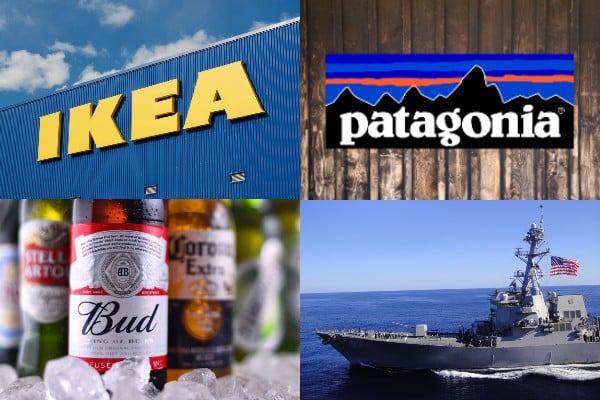 In September 2022, Yvon Chouinard, billionaire and founder of outdoor fashion brand Patagonia, gave away his company to a charitable trust, with the idea that future profits would go towards fighting climate change. "Earth is now our only shareholder," read the company's website.
It's easy to think that only top executives like Chouinard or people with "sustainability" in their job titles can make a difference to social and environmental challenges. 
But that's not the case, says Solitaire Townsend, author of The Solutionists and co-founder of sustainability agency Futerra, which looks at how businesses can fix the future.
"Actually, what we need is for people to consider themselves to be sustainability leaders in marketing, finance, operations, research, or whatever part of the organisation you're in. That's where change actually happens."
The most important thing to remember with social intrapreneurship is that you do not have to be "anointed" or asked to take a lead on sustainability to make a difference, she says.
The power from within
Powerful change can come from below, as well as above. And it will often be the least experienced members of staff who have the most education and knowledge on sustainability issues and how to make changes.
"Going back 20 years, people were not teaching ESG in business school, people weren't teaching climate change in primary schools," explains Solitaire. "So on sustainability topics, people who are further on in their careers often have less knowledge and experience than younger people."
People also have less muscle memory and learned behaviours earlier in their career, she adds. "More junior staff are more flexible and able to see things differently to the way things have been done in the past – to see different opportunities."
Making change does require grit and determination, though. And it can take time. But, if employees and advocates stick at it, change can and does happen. 
Here are some notable examples of employees from further down the career ladder making a difference…
Keep reading for four inspirational examples of intrapreneurship in the name of the environment
Register for Free Access
Not yet a Member, Subscriber or Friend? Register as a CMI Friend for free, and get access to this and many other exclusive resources, as well as weekly updates straight to your inbox.
You have successfully registered
As a CMI Friend, you now have access to whole range of CMI Friendship benefits.
Please login to the left to confirm your registration and access the article.