Case Study:
Jeff Bezos: stop aiming for work/life balance and do this instead
Wednesday 05 September 2018
Just how do you achieve a work-life balance for yourself as well as your team?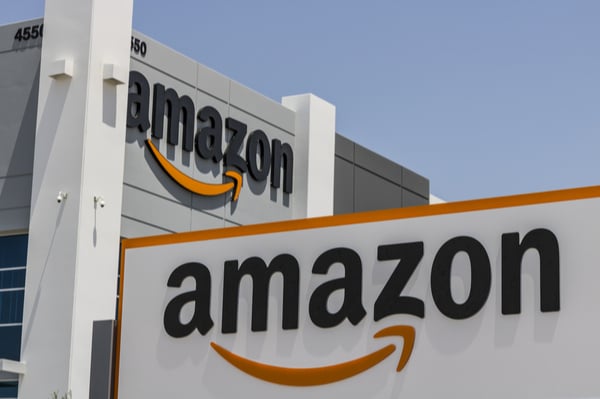 It's one of the most fraught issues in the world of management. Just how do you achieve a work-life balance for yourself as well as your team? Now, Jeff Bezos, the CEO of Amazon has waded in. Following Bezos' thoughts on meetings, and lessons on business culture that he revealed in his letter to shareholders, when it comes to a balanced lifestyle, he claims we're asking the wrong question.
"I get asked about work-life balance all the time," Bezos told Mathias Döpfner of Axel Springer. "And my view is, that's a debilitating phrase because it implies there's a strict trade-off." It's not a balance, he said, it's "a circle". The crucial aim is to make sure you're so happy at home you bounce into work full of energy – and vice versa.
Bezos himself makes sure he always carves out relaxed time for his family – he eats breakfast with them every morning and even sets aside time to do the washing-up. "You never want to be that guy — and we all have a co-worker who's that person — who, as soon as they come into a meeting, they drain all the energy out of the room," he explained. "You want to come into the office and give everyone a kick in their step."
This casts new light on how to respond to research produced by the CMI earlier this year, which indicated that an 'always on' culture has a negative impact on the workplace. The survey of more than 1,000 managers showed that the average UK manager puts in an extra 7.5 hours over their contracted hours every week – which adds up to 43.8 extra days spent at work a year.
Read more: The Quality of Working Life report
The toll this takes in terms of stress, mental health issues and sick days, ultimately reduces productivity. It is also the very antithesis of Bezos' theory of 'work-life harmony', which involves taking "surprisingly few meetings" and not even setting an alarm to wake up in the morning.
"This work-life harmony thing is what I try to teach young employees and actually senior executives at Amazon too," Bezos claimed.
It's not just about working more efficiently – it's about feeling more enthusiastic. "If I am happy at home, I come into the office with tremendous energy and if I am happy at work, I come home with tremendous energy," he concluded.
Ceasing to see the competing demands of work and home as a balancing act and rethinking, rescheduling and reimagining your time to make it a refreshing cycle is certainly a revolutionary idea. And coming as it does from the brain of one of the most financially successful businessmen in the world, it's surely a notion worth exploring.
Image: Shutterstock