Disruptive change has shaken up countless industries. The construction sector may be next.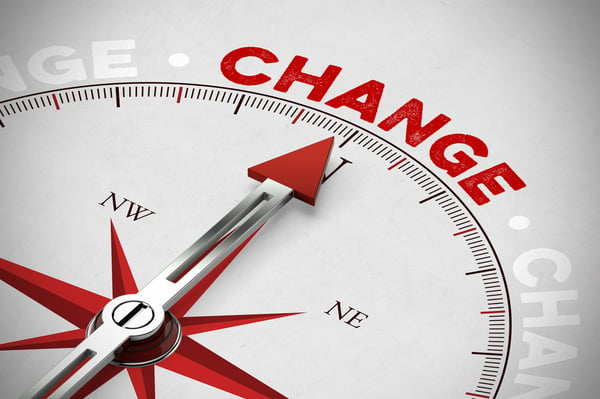 In my experience, successful change programmes require leaders to develop new change muscles; get comfortable being uncomfortable; be a filter not a firing pistol; manage multiple expectations; and communicate proof-points, not promises.
The construction firm, Laing O'Rourke is embracing all five of these approaches in how it's transforming itself and the wider construction industry.
Inside Laing O'Rourke
Laing O'Rourke is an extraordinary organisation with a global workforce of 15,000 people. It has been involved in some of the world's most iconic engineering constructions including Heathrow Terminal 5, London St Pancras International, Hinkley Point C new nuclear power station, expansion of Hong Kong's metro rail network and, recently, the first upgrade to the Sydney Opera House since its 1973 opening.
Over 40 years the firm has evolved and grown into its current market-leading position. And it is notable for the fact it is a privately owned organisation, run by its legendary founder, Ray O'Rourke.
How To Transform An Industry
Construction has remained relatively unchanged in its methods and operating models. However, there is a consensus within the firm that construction will go through the same disruption that other industries have already experienced – a faster rate of technology adoption; pressures due to an ageing workforce and technically evolving roles; new non-traditional competitors entering and disrupting established ways of working.
In recognising that the industry is ripe for disruption, Ray O'Rourke and his leadership team set out an ambitious plan to transform themselves and their industry. A key component of that plan is that new skills and capabilities need to be developed among the firm's leaders so they can stay the course, and bring their workforce, partners and clients with them on the journey.
Management Training
So the firm has launched an ambitious two-year executive development programme, initially to around 100 leaders, with a view to extending the programme to the next layer of leadership as it takes hold.
Three-month leadership 'laboratories' are being run, each focusing on a specific development area that builds individuals' 'change muscles' – personal capacity and renewal, strategy execution, leading others through change. The laboratories will focus on each of them.
A team of world-leading experts from sporting and business backgrounds has been assembled to deliver the 'learning labs' and coach leaders one-to-one.
Micro-experiments are also being set up in which individuals are encouraged to apply their learning from the laboratories in their day-to-day operations. The idea is that they teach their teams the same skills, monitor their success against clear metrics and give feedback on the outcomes.
Once a year the full cadre of leaders participating in the programme come together and share learnings and look at what developments are on the horizon.
The aim of this executive development programme is to build capacity and capability in the existing leadership community at Laing O'Rourke so they are better equipped to deal with the changes they themselves need to go through – and lead others through it.
The Outcome Of Leadership Training
It's still early days in Laing O'Rourke's executive development programme, but initial data suggests it is working. Feedback from teams reporting into the leaders who participate in the programme show improvements in key metrics on leadership time, impact, visibility and ability to listen. This data has fed into the design of the next wave of 'leadership labs'. In these, leaders will focus on freeing up time to be more reflective; finding ways of effectively prioritising work in a faster-paced change environment; and demonstrating conclusions to burning topics.
Why All Companies Need Management Training
Much has been written about GE's famous leadership development programmes at their Crotonville campus. Laing O'Rourke's own bold and refreshing take on leadership development may well become another such case study in this space.
What we're seeing here is the emergence of a new generation of 'thoughtful' leadership, leaders who actively resist the tendency to retreat behind castle walls and ignore change and disruption.
Rather than erecting defences against the future, these kinds of leaders (and companies) embrace the notion of limitless horizons. The modern leader understands that disruption is the new normal. They get comfortable with that, and build confidence in others.
Historically, organisations have invested vast resources in optimising their systems and processes – for instance, gathering more and more data to drive decisions and optimising ways of working in everything from procurement to pricing.
But maybe we are reaching a point of saturation, with companies now starting to look at how to deliver transformational improvements through their people.
The new breed of thoughtful leaders are focused on people's commitment to adopt change. This, they believe, will release a new era of organisational adaptability. And competitive advantage will surely follow...