Case Study:
The true value of hard work and self-reflection: Payal Gaglani-Bhatt's journey to Chartered Manager of the Year Shortlist
Wednesday 16 March 2022
Payal specialises in creating fun and engaging experiences to develop individuals at all levels. Read here about her motivations in applying for last year's CMI Chartered Manager of the Year Award and her takeaways from the process.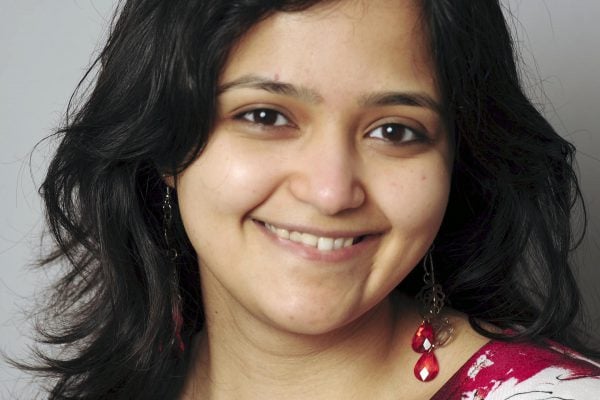 With a background in HR, Payal Gaglani-Bhatt CMgr FCMI has dedicated her career to innovating with learning and development. It was Payal's role at a university in the UK that set her on a journey to becoming shortlisted for CMI's 2021 Awards.
Showcasing Leadership and Resilience
Between 2016 and 2019 Payal worked with the Chief Operating Officer to plan, manage, deliver and evaluate an ambitious transformation project.
"The project essentially involved reducing the professional services headcount by 30%; this needed to be done with a human-centric approach to ensure ethical standards were maintained."
Payal was able to skilfully navigate the complexity of this project, saving £2.5m in staffing costs and improving staff morale by 30% over 2 years.
Think you could be the next Chartered Manager of the Year?
Nominate yourself or someone you know and showcase your achievements.
Find out more
Realising Accomplishments
These enormous successes make an obvious submission for the Awards, right? Payal recognises this now, but at the time of applying she needed some encouragement.
"The tutor who assessed my Chartered Manager status application encouraged me to apply. They opened my eyes to the fact that this project had the calibre of being a strong Award entry; I'm so glad they did."
Indeed, it was during the application process that Payal really reflected on her learnings and achievements.
"Having this journey of self-reflection reinforces your learning while boosting your confidence. It's a great way to demonstrate your experience, the strategic difference you are making as a manager and what you have done to help others. You also never know who it will inspire."
Earning Validation and Recognition
For Payal, the culmination of this experience was to be named as one of three shortlisted for the 2021 Chartered Manager of the Year Award.
"Being shortlisted was an amazing boost to my morale because it recognised my contribution as a strategic business leader. It is proof of my professional credibility and a great way of personal branding in a very competitive market."
Eye on the Future
Payal now aims to push forward with her business, HR and learning and development consultancy, The Little Gurus based in UAE.
"I have hit financial success, crossing AED 1m in turnover. The next goal for me is to find a unique opportunity to enhance the lives of those who are struggling."
We are grateful for Payal's work to support the development of others and are sure that she has many more fantastic successes yet to come.
Are you a Chartered Manager like Payal with an inspiring project to share, or do you know someone who is? Nominate now for this year's Award to showcase your achievements and develop yourself in the process. Applications close on 1st May 2022.
You might also like these posts on this topic:
Don't miss out - get notified of new content
Sign-up to become a Friend of CMI to recieve our free newsletter for a regular round-up of our latest insight and guidance.
CMI members always see more. For the widest selection of content, including CPD tools and multimedia resources, check out how to get involved with CMI membership.