Case Study:
Trends successful business leaders don't follow
Wednesday 02 May 2018
In the second part of our unconventional wisdom series, we take a look at why you need to ditch urgent emails, interviews and formal job roles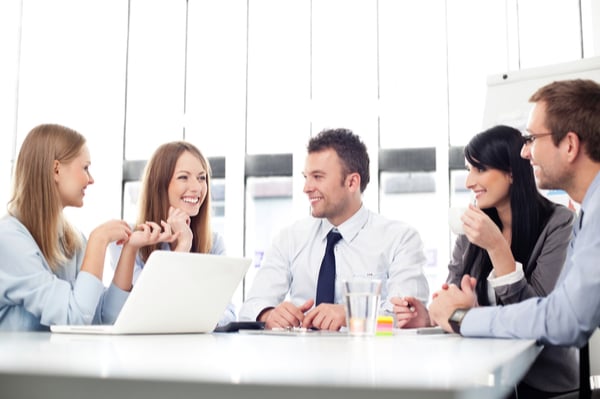 Urgent emails
There are no urgent internal emails at beauty subscription company Birchbox. Co-founder Katia Beauchamp instead asks employees to give deadlines for responses in every email. The rule applies even to simple questions. It's all in the spirit of productivity, she explains: "It makes prioritisation so much faster."
Job roles
Millennials change jobs twice as quickly as previous generations, according to LinkedIn data. So, to stave off boredom and retain talented employees, social media firm Hootsuite allows high-performing individuals to transition to new departments.
"Great employees are great employees… It's not the particular skillset that sets them apart so much as their intrinsic attitude, focus and dedication. And all of these things can transfer readily from role to role," says CEO Ryan Holmes.
Hootsuite employees spend one day a week for three months training with another team and, if they are successful and it is in line with business needs, the new role can become permanent.
Pay bands
Brazilian company Semco famously empowers its staff to dictate their own salaries. Team members are given details of peers' salaries and industry averages, as well as the performance of the company. The move is the brainchild of legendary CEO Ricardo Semler, who believes democracy makes employees happier and more productive.
A public payroll helps keep the numbers realistic. A 2016 report showed Semco's managers were also paid modestly in comparison with those of other companies of a similar size. A smaller gap between the salaries of managers and their subordinates is said to alleviate tension across the hierarchy.
Spontaneous breaks
Often billed as the hardest-working CEO in Silicon Valley, former Yahoo chief Marissa Mayer insists on the "value of hard work" – and that means unfashionably long hours with scheduled bathroom breaks.
In a 2016 interview, Mayer attributed her career success to 130-hour working weeks. While few managers would wish to emulate her punishing schedule, Mayer says you can maximise success "if you're strategic about when you sleep, when you shower and how often you go to the bathroom".
Interviews
As with many innovations, an alternative to the conventional job interview has emerged from the US tech industry. Michigan-based software development company Menlo Innovations invites 50 candidates at a time to take part in three simulated tasks. The tasks relate to the job that employees will be doing.
But most interesting is that the candidates are paired up and observed to judge whether they bring out the best in their partner. CEO Richard Sheridan insists these 'kindergarten skills' are crucial for Menlo's collaborative culture.
Read the first part of our unconventional wisdom series here
Image: Shutterstock