From developing new skills to excelling in the office, there are many benefits of Hootsuite's unique approach to work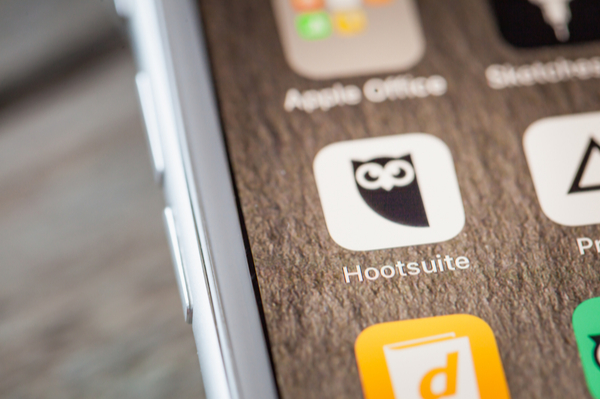 According to a recent Deloitte survey, 'job-hopping' is still as popular as ever. Young people in today's workforce will often leave a company after a couple of years to find a new and challenging role to develop their career. However, a high staff turnover for any company can be a significant strain on resources.
Improving the retention rate of employees means a company must find ways to help staff build skills through fresh projects within the business itself.
At Hootsuite, we offer employees the opportunity to take on new challenges by trying out different roles and responsibilities alongside their usual day-to-day work. This is where our 'Stretch' programme comes in. Employees identify and complete a project that is technically outside of their work remit, so they can grow their skills and capabilities within the company, rather than search for a new business to fulfil this desire. It's a unique approach to work experience.
The Importance of Workplace Learning and Work Experience
One of the biggest motivations for us to adopt this practice was the realisation that learning needs to be a constant practice; we always want to encourage our employees to grow their capabilities. The demands of the business keep growing and we need to meet and exceed those demands by building our skills. It's important that we do this as a company because, while courses and other forms of external learning play an important role, we find work-based learning is the most practical way to develop new skills. It allows us to test out ideas and sometimes make mistakes, leading to a more rapid internalisation of the skills when learned in that manner.
Read more: The CMI is a gateway to management qualifications and work-based apprenticeships
How to Offer Work Experience to Employees
Managing employees on a Stretch programme mean setting expectations early on; if they are successfully meeting the performance demands of their existing role, then there is no reason for them not to be given the opportunity to 'stretch' their skill set.
At Hootsuite, we allow employees to allocate up to 20% of their time to work on a project – and you have to be able to identify projects. The easiest way to do that is to have participants identify a project they want to work on. We typically give employees a specific period for projects, such as three months, and have somebody be the guide for all participants, checking in periodically to ensure progress is being made and providing suitable support.
Read more: Unconventional wisdom – the trends successful leaders don't follow – and why
The Benefits of Work Experience
As a result, our employees can excel in their current roles, feel challenged and develop their skills in new ways that might not have been possible in their current job role. In some cases, employees have thoroughly enjoyed a project they have been working on, so they've decided to move to a different department and adopt a new role within the business. This means we're able to offer our employees the career development they look for, without them having to look outside the company to achieve it.