Initially, becoming Chartered was a way for Sarah Gardner to balance work and life. But it led to a whole lot more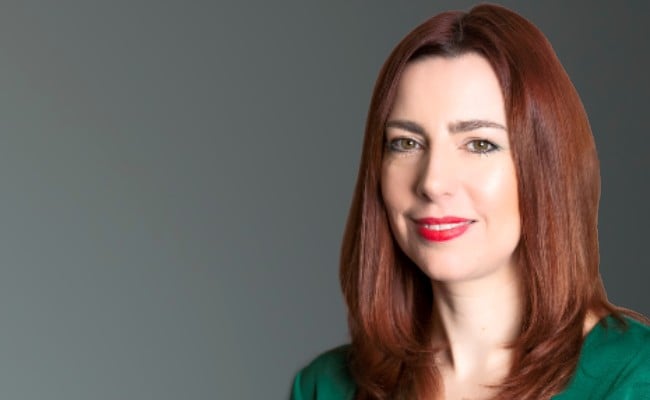 During the first Covid lockdown of 2020, while working a four-day week and home-schooling her two children, Sarah Gardner CMgr decided to set up a charity. It began by providing laundry bags for local nurses and other frontline workers; putting the bag with their day's uniform straight into the washing machine when they got home prevented contamination from the virus.
The local endeavour and its Facebook group snowballed. 'Serving our Superheroes' has donated tens of thousands of items to the NHS, the homeless, refugees, victims of domestic violence; dementia aids (in conjunction with the Rotary Club); emotion dolls to schools; clothes, hats and blankets and toiletries for babies; children's clothes and school uniforms and sanitary items. Not only did Sarah teach herself to sew to make the first washbags to get the charity going, during the pandemic she also became a Covid care caller and a trained vaccinator.
"I don't know what possessed me, but it was a drive, a calling, within me," says Sarah – who's a shortlisted candidate for 2022's Chartered Manager of the Year award. "The Covid pandemic was the most catastrophic thing that I had encountered in my lifetime. It was either a case of cowering away in the corner and getting stressed about it or trying to help make a difference." 
Making a difference and helping people has been central to Sarah's career. "It's been my life ethos," she says.
Want to learn more about successful employee engagement?
Register for Free Access
Not yet a Member, Subscriber or Friend? Register as a CMI Friend for free, and get access to this and many other exclusive resources, as well as weekly updates straight to your inbox.
You have successfully registered
As a CMI Friend, you now have access to whole range of CMI Friendship benefits.
Please login to the left to confirm your registration and access the article.