Listicle:
How You Can Make CPD Work for You
Friday 23 August 2019
CPD might seem like a mysterious requirement, but it's more straightforward than you think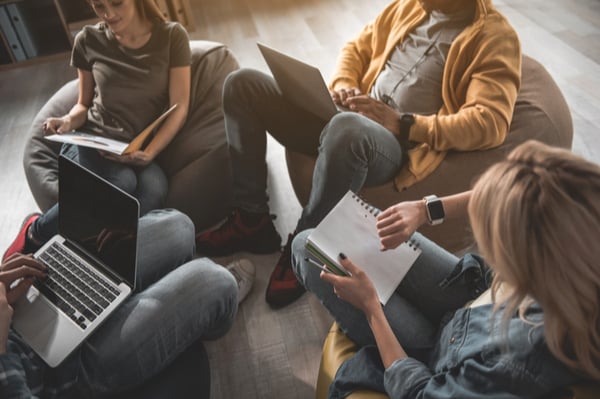 You may be familiar with the term 'CPD', whether or not you know what it stands for. You may even be investing time into your own CPD at the moment. However, are you making the most of it?
What does CPD mean? CPD stands for 'continuing professional development'. It can be a requirement for certain professions – and CMI members must commit to invest in their own CPD in order to remain eligible for CMgr status. The CMI Professional Standard outlines the expectations for members to work to continually develop their professional knowledge and skills.
In practical terms, CPD is about continued learning to ensure that your knowledge is up to date. The world of work is constantly moving forward – with new technologies, theories, and practices emerging every day – and it's up to you to keep on top of the new trends. This is where CMI comes in: we curate articles, webinars, and events that are all CPD-focused, so you can target your learning.
CPD can take many forms. You could read an article such as this one, for example, or attend a conference, sign up to a webinar, or complete additional structured learning, such as qualifications, short courses or e-learning modules such as those that can be found on CMI's Career Development Centre. You could read a book, watch a video, or find a coach or a mentor. All of this can count towards your CPD – as long as they provide clear value and learnings that you can apply to your work and career.
You should try to develop your knowledge using a range of sources, rather than, say, just sticking to informative online videos. The key is to strike a balance that fits your workload, allows you to expand your knowledge, and ultimately helps you to meet your development goals.
Here are four steps you need to take to ensure that you get the most out of your CPD.
1. Set Some Goals
Think about your personal objectives for the year: what do you want to achieve? Try to break this down into manageable goals and topics to expand your knowledge on. For example, you might decide that you want to be better at managing people, which might break down into subjects such as 'delivering better feedback' or 'improving emotional intelligence'. This gives you something to aim for.
2. Make a Plan
You have your goals in place, but you're going to struggle to meet them without a solid CPD plan. Look at your goals and think about how you might go about gaining the knowledge needed to achieve them. Are there any events or webinars on the topic that you could sign up for? Perhaps there's someone in your organisation that could offer you some guidance? Make a list of what you're going to do, and when you're going to do it.
You can use the CMI online CPD system to create a Development Action Plan.
3. Take Action
You have a plan – now is the time to act on it. Speak to your line manager about any training or time out you might need. Get hold of those books you need. Set time aside to watch videos and read other materials that might help you with your CPD.
You focus shouldn't be on the time spent on CPD-related activities, but the impacts and outputs as a result of them. A 10-minute conversation with a peer or mentor might have a bigger effect on your development than a weekend-long conference.
4. Keep Track of, and Evaluate, Your Learnings
It's important to take regular stock of what you've learned to make sure the activities that you've taken are moving you towards completing your goals. You should keep a record of what you've completed, the value you've gained from each activity, and which objective it helps you meet. To make it easy, you could use a colour code in your calendar for every time you undertake some kind of CPD.You can create a Personal Development Record using CMI's online CPD system.
Members can access thousands of CPD materials such as journals, papers, videos and webinars via CMI's ManagementDirect resource portal.