Listicle:
Stress Management: a Five-point Guide for Managers in Lockdown
Written by CMI Insights
Friday 27 March 2020
Identify the stress triggers. Work out physically. Adjust your work priorities. Learn new skills. Find your 'good stress'. Insights from CMI's ManagementDirect treasure trove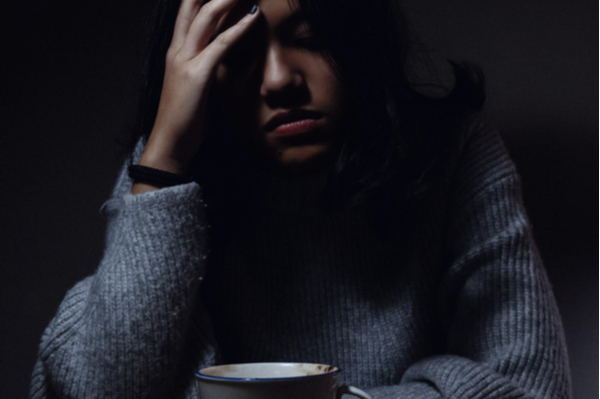 The Covid-19 pandemic is making itself felt in countless ways - indeed, just this morning the UK's Prime Minister, Boris Johnson, confirmed he had tested positive for the illness. Aside from the impact on your own health and that of your family, managers and leaders will be under extraordinary pressures. You'll be adjusting to new ways of working, experiencing concern about your organisation's stability and how that will affect your own career, managing a team who will each have their own, unique issues. That's not to mention the new demands around clients, logistics and a thousand other daily details.
In today's Better Manager's Briefing, Simon Blake OBE, Chief Executive of MHFA, gave advice to make sure that we're "not bottling anything up. Make sure we're talking. We may be feeling scared, but at least we're scared together; the most important thing is to take the time to talk."
Stress is commonly defined as "the adverse reaction people have to excessive pressure or other types of demand placed on them", and a few weeks into the Covid-19 crisis, many of us will be feeling it.
As an ethical and responsible manager, it's worth remembering a few key points. First, while some people thrive under pressure, others will struggle to adapt or cope with sudden life-altering changes. Although crises may be an inevitable part of a manager's professional life, they're not inevitable for your employees. They will look to you for guidance and excellent leadership.
We'll be looking into this in more detail next week, but it is important to remember: it is possible to have a good crisis. But to do so, first and foremost, leaders have to pay close attention to both their own and their employees' mental health.
To help you combat stress, we delved into CMI's ManagementDirect. If by some remote chance you're not familiar with it, ManagementDirect is a free resource for CMI members that contains countless checklists, videos, templates and even whole books on all the big challenges facing the modern manager.
For this article, our search was 'stress management':
First, we checklist 034. Title: "Stress Management: Self First". Here it's made clear that stress is closely related to the degree of control an individual has over their work and personal circumstances. Every team player handles stress differently, but one of the big challenges in the Covid-19 crisis is how to manage stress when more than one player suffers.
As CMI's chief executive, Anne Francke, said: "Crisis and failure are part and parcel of being a manager and leader."
But how exactly can we manage stress during a time of extreme crisis, when our usual routes of blowing off steam – going to the gym, spending time outdoors, hanging out with friends – are off-limits?
1.Identify the Stress Triggers
The first step is to identify the stress triggers. For some it may be Covid-19 itself, for others it may be their increased or decreased workload, and for others it may be working in environments not conducive to productivity or concentration. It's important to pin the trigger(s) down and then talk about them with someone – whether that's your manager, partner, or housemate. If you're not physically with them, tell them via video call; being able to read each other's facial cues will help enormously during this conversation.
Sometimes, just identifying and talking about the problem will help. When we're spending more time indoors or alone, it's very easy to dwell on problems and build them into enormous structures in our mind.
Simon Blake recommends having daily check-ins with teammates and colleagues, and ask the following questions: How are you and what are you doing to look after yourself? These questions, he says, can help to identify any changes in behaviour or mood, which you can work on together. "If on Monday they were saying you were getting out, they were going for a walk, they were feeling good about things, but by Friday they're saying they haven't been able to leave the house, haven't seen or spoken to anyone - you can spot the trends." Then you can check in and ask them directly how they're feeling.
2. Work Out
If you're feeling isolated or cooped up, there are many online workout videos you can utilise: Yoga with Adriene, HASfit, or BeFit. As well as those on YouTube, many gyms are now hosting videos on their website or app in response to their buildings closing. Working out will also bring some sound and energy into the house. Just be careful to move any breakables out of the way before you get going!
3. Adjust Your Priorities
If you're feeling stressed by your workload, ask your manager how they can support you. If you have a sudden decrease in workload and think having more of a focus and structure to your days could help, ask if your skills could be used elsewhere in the business where they're feeling the pinch.
If you have too much work, ask if there are any tasks that can be put aside while you focus on your immediate workload, or ask if any project can be split out among your team. It is important to talk to your manager and tell them that you're feeling overwhelmed by the situation or your workload, so you can work together to solve the problem. Simon says he sometimes asks employees to rank how they're feeling on a scale of one to 10, and together decide what number they need to get to to operate: "If a five is good enough to operate on, we aim for a five, not a 10."
If your new remote working environment is causing you stress, there are practical ways you can deal with it. In our article, ways of making homeworking work for you, we outline practical ways you can adjust to being part of a now-virtual team. You could also make a personal development plan during this time. As CMI's chief executive said last week, this could be a good time to develop a structured learning programme. Your manager can help you to decide which areas you'd like to study and progress in – why not see which resources on ManagementDirect could help you reach this goal?
4. Blow Off Steam – Indoors!
For many of us living in apartment buildings or in inner city areas, we don't have access to a garden or outdoor space. Fear not! We asked around for fun ways people are taking their minds off work and Covid-19:
Make a craft to-do list. One person we spoke to made a 'lockdown bucket list', where activities for her and her housemate include designing and creating their own deck of cards, redesigning movie posters for their favourite films, and creating bunting to decorate their flat. These are fun ways to use the supplies you already have in your home and get some non-screen time to switch off.
Have virtual games nights. Another person we spoke to is hosting a games night online this week, and will host a What Do You Meme? competition later.
Do something productive. While we all love watching a movie and catching up on our reading, an activity that has a purpose is a great way to take our mind off stress. This could be anything from creating a to-do list for personal goals, tidying the house, creating a motivational Spotify playlist, cooking or baking.
Spend (virtual) time with other people. Many people will live with families or flatmates, but even if you live alone a little face-to-face screen time will do you a world of good. If you feel yourself going down a stress rabbit hole, pick up the phone and distract yourself.
5. Find the 'Good Stress'
One of the thousands of resources available to CMI members on ManagementDirect is a video called Stress - The Human Function Curve. This takes you through Hans Selye's theory of how plotting pressure and performance can help us define 'good' and 'bad' stress. Where there is low pressure and low performance we are in 'hypo-stress', characterised by boredom and restlessness; as both elements increase and we reach the peak, we are in 'eustress' which is characterised by excitement and satisfaction; as the curve begins to dip in favour of pressure and as productivity falls, we enter 'hyperstress' which is when we're overworked and overloaded; finally, the dip decreases to reach 'distress'.
Selye's model may help you to plot your own area of 'eustress'. Armed with this, you may be able to formulate a stress-management action plan for yourself and your team. When you're managing multiple people at this critical time, ensure that everyone is on the same page about team objectives, timelines, and expectations; check on their workloads to make sure no one has too little or too much, and spread across the team as you see fit. As well as finding your own 'eustress', you need to help your team find theirs by finding the sweet spot of pressure and performance.
Good luck! And tell us how you get along. We're on social media using the hashtag #BetterManagers
For a more in-depth view, why not check out our Quality of Working Life report? And here's how you can sort out stressful processes and practices in the long run.
Image: Unsplash