News:
And the Chartered Management Consultant of the Year 2022 is…
Wednesday 07 December 2022
The inaugural ChMC of the Year award winner was praised for her ability to deliver challenging programmes, coach teams and build relationships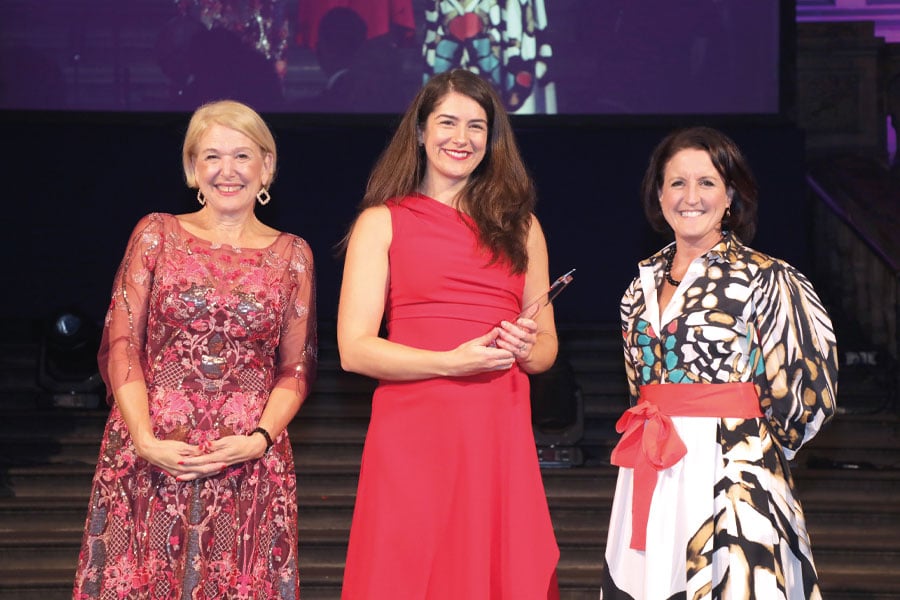 Watch the highlights of CMI's 2022 President's Dinner where Susannah and other winners picked up their awards
Watch now
Susannah Lindsay ChMC used to really struggle with how to introduce herself to clients. But fast forward to the present day: she is currently a senior consultant at IBM Consulting and colleagues talk about her brilliantly analytical and creative problem-solving mind; they say her style is indicative of the values she holds close – inclusivity, integrity and trust. She is, they say, "a fierce advocate for developing female talent in technology and is a shining role model through her work leading the people agenda and LBGTQ+ Ally programme."
And then, in November 2022, Susannah was presented with the inaugural Chartered Management Consultant (ChMC) of the Year award. The judges praised her ability to deliver challenging programmes, coaching teams to perform and bringing an infectious, positive energy to all who work with her. They also noted her ability to build relationships with her stakeholders while being regarded as a trusted adviser.
Becoming Chartered is one of the best things I've done in my career … silencing my imposter syndrome when I introduce myself
Learn more about Susannah and the rest of the shortlisted consultants
Register for Free Access
Not yet a Member, Subscriber or Friend? Register as a CMI Friend for free, and get access to this and many other exclusive resources, as well as weekly updates straight to your inbox.
You have successfully registered
As a CMI Friend, you now have access to whole range of CMI Friendship benefits.
Please login to the left to confirm your registration and access the article.