2022 Management Book of the Year Awards
Short List and Category Winners announced
Explore our bookshelf must-haves with our 2022 long-listed books. Get stuck into some of the best new management and leadership literature, guaranteed to inform and inspire you.
Overall winner announced.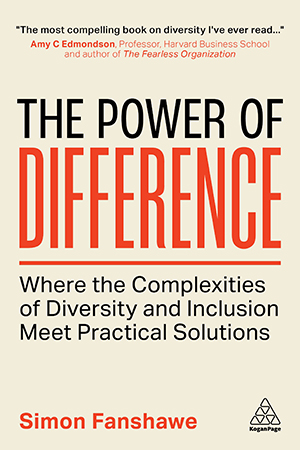 Meet our 2022 Management Book of the Year winner
The Power of Difference
Simon Fanshawe - Kogan Page
Simon Fanshawe is the co-founder of Diversity by Design, where he works with public, private and third sector companies to bring about meaningful change in the diversity of their talent and the true inclusiveness of their culture.
We are thrilled to announce Simon and The Power of Difference as CMI's Management Book of the Year Winner 2022.
2022 Shortlisted Books
We are delighted to unveil the 2022 Management Book of the Year Shortlist; recognising the very best in new management and leadership literature.
2022 Longlist of Books
Looking for inspiration? Discover our 2022 longlist of management books and add them to your bookshelf today.
---
The Bigger Picture
This category will look for books that overtly and expressly look at D&I initiatives, why previous approaches have failed, and present a practical framework for doing it better. They tackle how organisations can better promote different perspectives.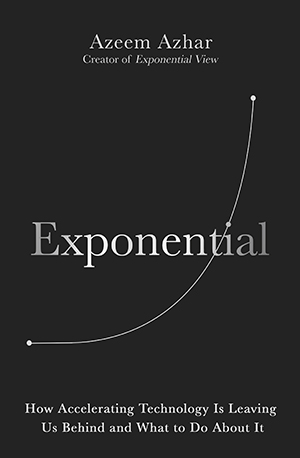 Exponential
Azeem Azhar - Cornerstone
We are entering the Exponential Age. Between faster computers, better software and bigger data, ours is the first era in human history in which technology is constantly accelerating. Azeem Azhar - writer, technologist, and creator of the acclaimed Exponential View newsletter - understands this shift better than anyone. Technology, he argues, is developing at an increasing, exponential rate. But human society - from our businesses to our political institutions - can only ever adapt at a slower, incremental pace. The result is an 'exponential gap', between the power of new technology and our ability to keep up. In Exponential, Azhar shows how this exponential gap can explain our society's most pressing problems - from established businesses' difficulty keeping up with digital platforms, to the sclerotic response of liberal democracies to fast-moving social problems. And he draws on cutting-edge social science to explain how to stop the exponential gap eroding our economies, our politics and our lives.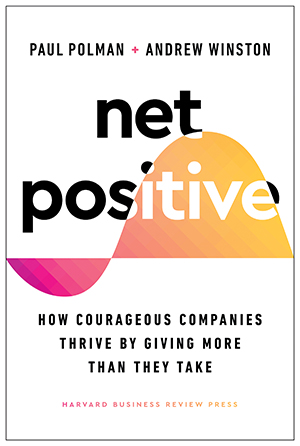 Net Positive: How Courageous Companies Thrive By Giving More Than They Take
Paul Polman and Andrew Winston - Harvard Business Review Press
Runaway climate change and rampant inequality are ravaging the world and costing a fortune. Who will help lead us to a better future? Business. These massive dual challenges—and other profound shifts, such as pandemics, resource pressures, and shrinking biodiversity—threaten our very existence.
Other megatrends, such as the push for a clean economy and the unprecedented focus on diversity and inclusion, offer exciting new opportunities to heal the world, and prosper by doing so. Government cannot do this alone. Business must step up. In this seminal book, former Unilever CEO Paul Polman and sustainable business guru Andrew Winston explode fifty years of corporate dogma. They reveal, for the first time, key lessons from Unilever and other pioneering companies around the world about how you can profit by fixing the world's problems instead of creating them. To thrive today and tomorrow, they argue, companies must become "net positive"—giving more to the world than they take.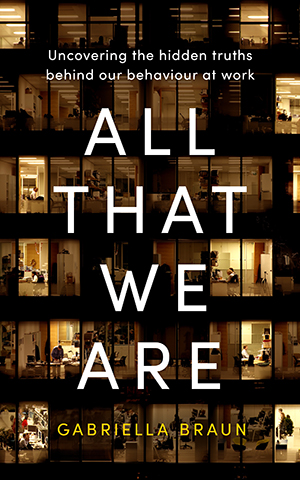 All That We Are: Uncovering the hidden truths about our behaviour at work
Gabriella Braun - Little, Brown Book Group
Who do you bring with you to work? Try as we might, we cannot leave part of ourselves under the pillow with our pyjamas when we go to work. We bring all that we are. In this collection of stories, Gabriella Braun shares insights from over twenty years of taking psychoanalysis out of the therapy room and into the sta­ff room. She shows us why a board loses the plot, nearly causes their company to collapse, and how they come through. We see the connection between a headteacher's professional and personal loss. We understand seemingly unfathomable behaviour - why a man lets his organisation push him around, a lawyer becomes paranoid, a team repeatedly creates scapegoats, and founders of a literary agency feud. At a time when we are re-thinking the workplace, ALL THAT WE ARE shows that by taking human nature seriously, we can build more humane organisations where people and their work can thrive.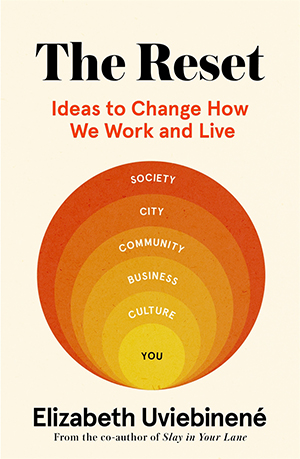 The Reset: Ideas to Change How We Work and Live
Elizabeth Uviebinené - Hodder & Stoughton
From the award-winning author and Financial Times columnist Elizabeth Uviebinené, a fundamental rethink of how we work and live. Because if we're going to really benefit from the radical shift of 2020, we have to rethink how we fit into an ecosystem. Elizabeth started with a simple desire to explore our relationship with work, and how it was impacting our lives. It became clear if we want to reset how we work as individuals, we're going to need to reset the work culture we exist in, the businesses we work for, the communities we're a part of, the cities we live in and the society we can shape. We can't just rethink one strand of society; we need to rethink everything together. It's time for a Reset.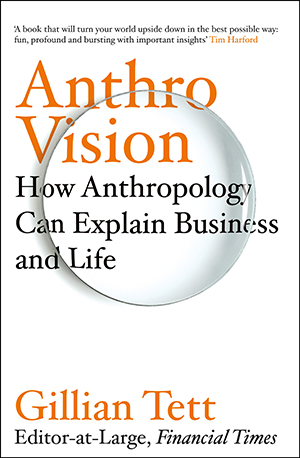 Anthro-Vision
Gillian Tett - Cornerstone
For over a century, anthropologists have immersed themselves in unfamiliar cultures, uncovering the hidden rituals that govern how people act. Now, a new generation of anthropologists are using these methods in a different context - to illuminate the behaviour of consumers and businesses at home.
In Anthro-Vision, Gillian Tett - bestselling author, Financial Times journalist, and anthropology PhD - reveals how anthropology can make sense of people's behaviour, in business and beyond. She outlines how anthropology helps explain consumer habits - revealing the 'webs of meaning' that underpin how we shop, and unpicking the subtle cultural shifts driving the rise of green investment.
Race & Gender
This category will look for books that consider how individuals, organisations (and society) can promote greater diversity and inclusion across race and gender in business.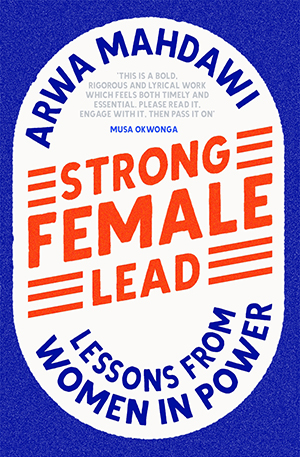 Strong Female Lead: Lessons From Women in Power
Arwa Mahdawi - Hodder & Stoughton
From climate change to massive inequality to the decline of trust, the world is facing a number of interconnected crises. Above all else, however, it's facing a crisis of leadership. We have confused confidence with competence and chosen our leaders based not on their skillset and ability, but on how closely they fit our image of a leader. And, funnily enough, that image is very masculine. It's time to change the narrative around leadership. It's time we stopped pathologizing femininity and recognized that the traits we associate with women - things like empathy and collaboration - are strengths, not weaknesses. It's time we stopped telling women to act like men and started telling men to lead like women. Not for politically correct reasons, but for existential ones. The world has never been in greater need of good leaders. Strong Female Lead shows us what they're made of.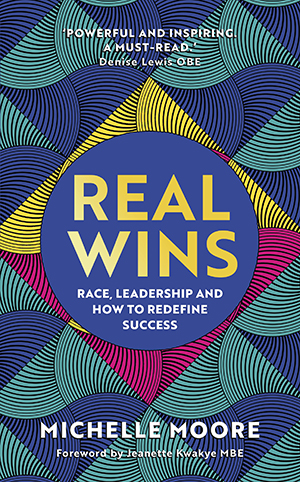 Real Wins: Race, Leadership and How to Redefine Success
Michelle Moore - Hachette
An inspirational approach to inclusive leadership.
Real Wins is an inspirational approach to inclusive leadership and an urgent call to action, from one of the most influential women in sport. Michelle Moore seeks to redress inequality at all levels and shows us how to challenge stereotypes and tired assumptions to transform our experiences and environments. Through this timely, eye-opening insight into her experiences both on the track and in the boardroom, Michelle explores the complexities of the Black experience in organisations. She shows us how to face our fears, build resilience and find our own unique leadership style. She shares stories from athletes, leaders and many other inspiring people, as she redefines the relationship between identity and success for both individuals and organisations.
By taking responsibility for our leadership choices and actions, and, ultimately, by defining success in our own terms, she argues, we can all become more conscious leaders. This then enables people to become the inclusive colleagues, leaders and community members the world needs. Real Wins is a resource for any 21st century leader in British society, grounded in its optimism and hope for people to find their place in the pursuit of equality. This refreshingly honest account captures the opportunity for an enhanced style of leadership and a better world for everyone where everybody wins.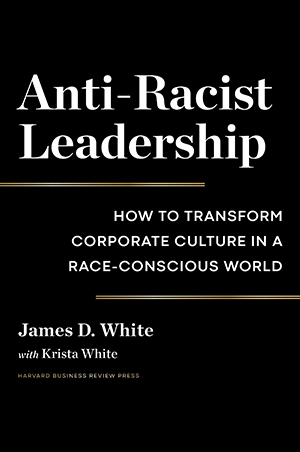 Anti-Racist Leadership: How to Transform Corporate Culture in a Race-Conscious World
James D. White with Krista White - Harvard Business Review Press
As CEO of Jamba Juice, James White led a successful turnaround, achieved record results and ushered in a new era of diversity and inclusion. Now, in his book Anti-Racist Leadership: How to Transform Corporate Culture in a Race-Conscious World James and his daughter Krista offer real-world advice on how business leaders can address what has become the most important goal in the corporate world today. This book asks all of the hard questions –and at the same time, delivers answers. James shares some informative personal stories and practical insights drawn from his years in leadership positions, including:
How to re-define capitalism to correct a system built on inequality
Successful anti-racist leadership in a thriving business
How building anti-racist leadership is more than just "the right thing to do" –it contributes positively to successful operations and a strong bottom line.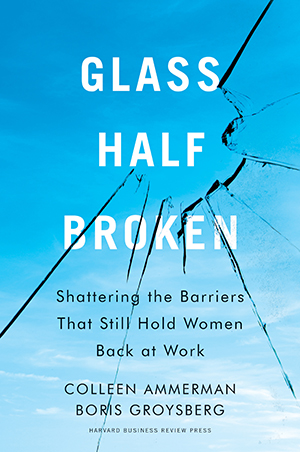 Glass Half Broken: Shattering the Barriers That Still Hold Women Back at Work
Colleen Ammerman and Boris Groysberg - Harvard Business Review Press
Women have made up roughly half of the college-educated workforce for years –and yet women remain underrepresented in positions of power and status. Progress, as measured by rates of women's employment, earnings, and the types of fields and jobs they work in, has stalled.
It's tempting to think that any remaining gender gaps reflect differences in individual merit. Popular media supports this idea, as women are encouraged to lean in, do power poses, stop apologizing, and delegate more. But this way of thinking completely neglects the pervasive –and still deeply misunderstood -organizational obstacles and managerial actions that create gender imbalance.
In Glass Half-Broken, Colleen Ammerman, Director of the Harvard Business School Gender Initiative, and her co-author Professor Boris Groysberg present findings from the latest research in psychology, sociology, and economics to show how -- along their entire career path—from entry-to mid-to senior-level positions --women get pushed out of the leadership pipeline. At each point, for different reasons.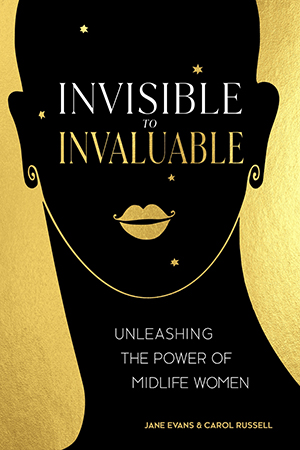 Invisible to Invaluable: Unleashing the Power of Midlife Women
Jane Evans and Carol Russell - Little, Brown Book Group
Our generation is something the world has never seen before. Women born between 1950 and 1975 were pioneers in all areas of work and society, yet we have become almost completely invisible except to our families and friends, right at the time the world needs our wisdom, empathy and experience the most. OUR TIME IS NOW! INVISIBLE TO INVALUABLE is a celebration of what midlife women do, who we are and what we are capable of. It's a rallying cry for us to change the world for the better. With personal stories, exciting research and insights from a cast of inspirational women, Jane Evans and Carol Russell's manifesto blows open the ageism that's sidelined midlife women at work and in society, and sets out an empowering vision for a world where we can unlock our full potential. In a collection of chapters that range from the powerful to the playful and from the distant past to a brighter future, Jane and Carol show how there is no longer just 'young' and 'old' - there is a whole new middle that can be the best time of our lives. Even if we feel like we've hit rock bottom, or have disappeared entirely, there is a way back. This book will remind you how far we've come, show you what we're made of, and demonstrate how we can create a better future for all of us.
Skills & Mindsets
This category will look for books that are the 'big think' books that present a different perspective on how to think about work, business, management, leadership and even society.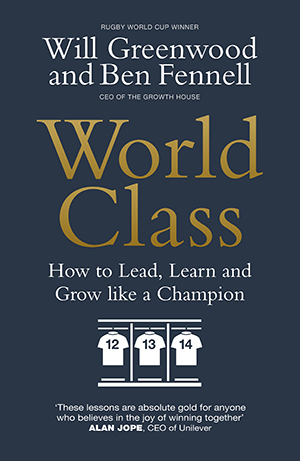 World Class: How to Learn, Lead and Grow Like a Champion
Will Greenwood and Ben Fennell - Ebury, PRH
Having spoken to inspirational leaders across all areas of business and sport, including Michael Johnson, Tanni Grey-Thompson, Rio Ferdinand, Dame Carolyn McCall, Dave Lewis and Sir Clive Woodward, the authors have identified the key characteristics of world-class performance. These guiding principles of celebrating difference, forging togetherness and accelerating growth constitute a new framework for modern leadership. Packed with insightful personal stories, and often painfully learnt lessons, Will and Ben offer a new playbook for world-class leadership, learning and growth.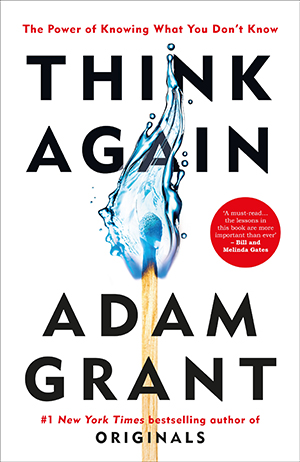 Think Again: The Power of Knowing What You Don't Know
Adam Grant - Ebury, PRH
Adam Grant - Wharton's top-rated professor and #1 bestselling author - offers bold ideas and rigorous evidence to show how we can embrace the joy of being wrong, encourage others to rethink topics as wide-ranging as abortion and climate change, and build schools, workplaces, and communities of lifelong learners. You'll learn how an international debate champion wins arguments, a Black musician persuades white supremacists to abandon hate, and how a vaccine whisperer convinces anti-vaxxers to immunize their children. Think Again is an invitation to let go of stale opinions and prize mental flexibility, humility, and curiosity over foolish consistency. If knowledge is power, knowing what you don't know is wisdom.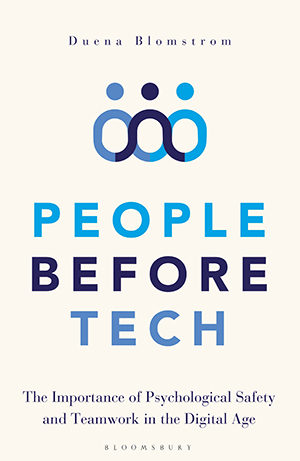 People Before Tech: The Importance of Psychological Safety and Teamwork in the Digital Age
Duena Blomstrom - Bloomsbury Publishing PLC
Businesses across all sectors now realise that, if they intend on staying competitive in the 21st century, then they must embrace new innovative technologies and methodologies such as AI, automation, digital platforms and Agile. But when too much focus is placed on digital transformation, teams within the organization become overlooked – the uniquely human benefits that arise from a well-functioning, collaborative team become neglected, and the employees themselves become unmotivated and overly dependent upon the quantifiable benefits of technology. In People Before Tech, Duena Blomstrom uncovers the true potential of teams in modern organizations by highlighting the importance of psychological safety. This ground-breaking approach leads to a powerful group dynamic that allows teams to take risks, create and innovate without fear of repercussion. With fascinating research, controversial approaches and an international array of case studies, this book provides practical guidance on how business and technology leaders as well as HR professionals can draw upon psychological safety to create and cultivate satisfied, efficient and high-performing teams within their organization.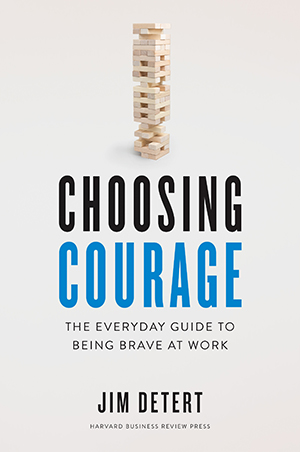 Choosing Courage: The Everyday Guide to Being Brave at Work
Jim Detert - Harvard Business Review Press
Have you ever wanted to disagree with your boss? Speak up about your company's lack of diversity or unequal pay practices? Make a tough decision you knew would be unpopular? We all have opportunities to be courageous at work. But since courage requires risk—to our reputations, our social standing, and, in some cases, our jobs—we often fail to act, which leaves us feeling powerless and regretful for not doing what we know is right. Jim Detert, a professor at the University of Virginia's Darden School of Business Administration, has spent decades researching workplace courage. His new book Choosing Courage offers guidance on acting courageously at work in ways that maximize our chance for positive impact while minimizing risk to ourselves. IN his book, Jim shares insights that will help empower us all to create positive change in our workplaces and our lives. He argues that courage isn't a character trait that only a few possess; it's a set of behaviors anyone can choose to display in specific situations. And, like any set of behavioral skills, competent courage is learned and honed through practice.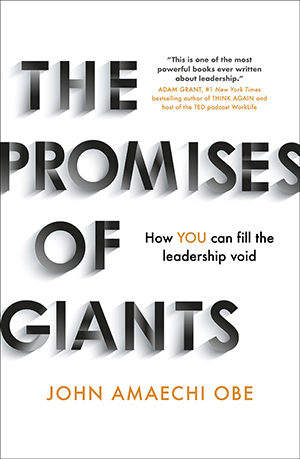 The Promises of Giants: How You Can Fill the Leadership Void
John Amaechi - John Murray Press
THE PROMISES OF GIANTS is an exploration of the practices and behaviours that define transformational leadership. It is a challenge, not only to those in named positions of power but to anyone who aspires to make a difference in their environment. A challenge to act decisively to influence the world in a positive way. From socio-political chaos and workplace disruption to the climate change crisis, we have never needed people with the skill and will to collaborate to create a better world more than now. We need people who are willing to fill the leadership void. People who will embrace the influence they have. People who believe in improving society and workplace culture – not only because it makes life better, but because it is proven to yield positive results. THE PROMISES OF GIANTS is a challenge to anyone who aspires to make a difference in their environment. Over fourteen promises, it seamlessly intertwines personal anecdotes and workplace and social observation with the latest research, to provide practical, proven tips and strategies to empower you to maximize your own potential and inspire others. It is not a self-help book. It is a how-to guide for winning, rooted in the belief that the most unlikely of people, in the most improbable of circumstances, can become extraordinary.
Diversity & Inclusion
This category will look for books that provoke individuals to think about how they manage and lead in a different way for a better world. They give a framework or a guide to how to shift your mindset or cultivate new skills that will enable you and your team to thrive in 2022 and beyond.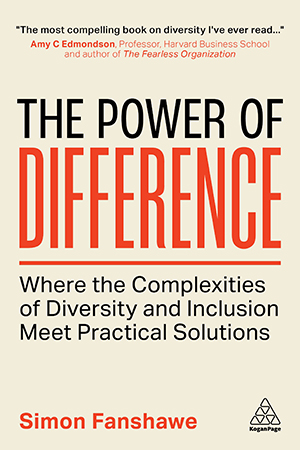 The Power of Difference: Where the complexities of diversity and inclusion meet practical solutions
Simon Fanshawe - Kogan Page
Good intentions are not enough - real diversity is about change. This book explains why it's our differences and how we combine them that creates true diversity and generates innovation, fresh thinking and ultimately, success.
With clarity and wit, 'The Power of Difference' brings together the author's own experiences with the latest research to explain why inclusion is more than just being nice to people, why unconscious bias training isn't the fix we need and why listening to all individual voices, not just assuming that one viewpoint represents a group, is key.
Written in an engaging yet practical style, this book courageously tackles some of the most significant issues at work today.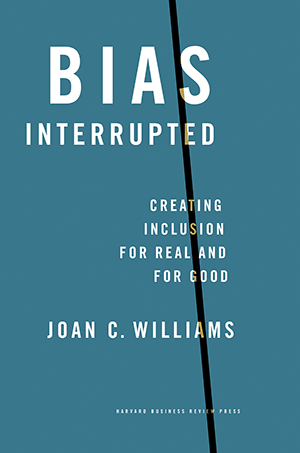 Bias Interrupted: Creating Inclusion for Real and For Good
Joan C Williams - Harvard Business Review Press
The Black Lives Matter and #MeToo movements have revealed the inadequacy of our efforts to date, in addressing racism and gender discrimination. "We have to change systems," declares Joan C. Williams, Director of the Center for WorkLife Law and professor at the University of California, Hastings. In her new book, Bias Interrupted, Williams shares the results of a decade-long research program with nearly 18,000 people in different industries. Her research shows that mentoring and other programs only help people navigate systems that remain fundamentally unfair, while bias training, while well-meaning, is ineffective or even counterproductive. This was the subject of her recent TEDx talk "Why Corporate Diversity Programs Fail" which has been viewed by over 1 million people. Williams' highly pragmatic approach begins with measuring progress at four key points where bias is transmitted in organizations: hiring, performance reviews, compensation, and promotion (as well as access to opportunities like key assignments). Williams then introduces bias interrupters: evidence-based, metrics-driven tools that can, over time, produce big changes.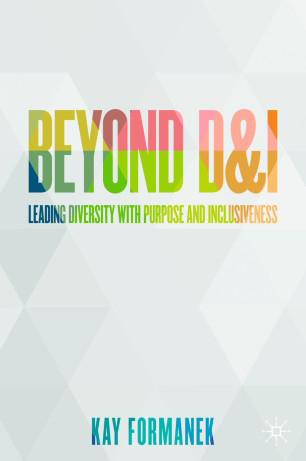 Beyond D&I: Leading Diversity with Purpose and Inclusiveness
Kay Formanek - Springer Nature
D&I is no longer a passing fad. It's not about legal compliance or HR box-ticking, in fact diversity and inclusion is a critical factor for success. #MeToo, #BlackLivesMatter and the ballooning disparate consequences of Covid-19 on minorities brings renewed emphasis on D&I agendas, and the economic reality that diverse talent is good for business and good for sustainability.
In Beyond D&I, Kay Formanek brings her more than twenty years' experience working with the world's leading organizations to take diversity and inclusion into the strategic roadmap of the organization. Whether you're a leader, HR practitioner, sponsor of a D&I initiative or an employee who wants to see your organization benefit from more inclusivity, the book equips you with the tools you need to develop the strategic case for diversity, craft a compelling narrative and chart a tailored roadmap to lock in diversity gains and close key performance gaps.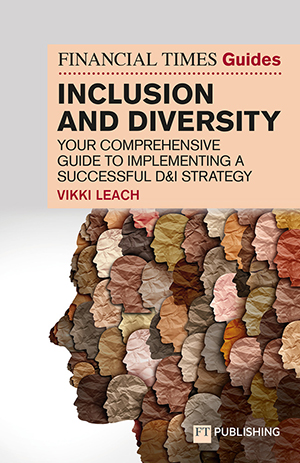 Inclusion and Diversity (FT Guide)
Vikki Leach - Pearson Publishing
The book is aimed to provide useful information about inclusion and diversity, giving practical tips on how to bring it to life in organisations, regardless of size. There are four parts to the book:
Part 1: Understanding inclusion and diversity - discusses what it is and the difference between inclusion and diversity (I&D). It provides information on where to start with I&D, understanding the baseline and what to work with.
Part 2: How to put the I&D approach into practice - discusses how to put the approach into practice and also how to embed it into the organisations business strategy. It discusses the importance of setting targets and how to measure them.
Part 3: Behaving and leading inclusively as a leader - discusses how to focus on behaviour, this is a critical area that some organisations forget to do. It discusses inclusive behaviour and how powerful language can be; how our choice of language and behaviour impacts others.
Part 4: Building an I&D approach with leaders, employees and customers - discusses how to engage leaders, raise their awareness and hold them accountable. How to attract, develop and retain diverse talent and the implications if an organisation is not focusing on the diversity coming through its doors, and who leaves through its doors.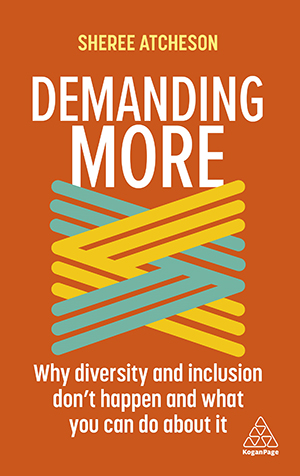 Demanding More: Why diversity and inclusion don't happened and what you can do about it
Sherre Atcheson - Kogan Page
Look around you. Is your workplace as diverse and accepting as it should be? From accusations of racism in high political office, award-winning actors admitting the sets they work on aren't inclusive, to everyday occurrences of sexism, ageism, racism and more, we are far from where we need to be. Demanding More is THE diversity and inclusion book you need to read. Moving beyond HR speak, this book clearly explains what diversity and inclusion are and what it means in the everyday experience of millions of people, both at work and in life. Sheree Atcheson, Global Director of Diversity and Inclusion at Valtech and ex Monzo, draws on her experience as a young woman of colour in an overly white male tech environment; she lives and breathes the issues she writes about. In Demanding More, she calls out the lack of awareness around privilege, unchecked and unconscious biases and details what intersectionality does to feelings of discrimination and disadvantage.