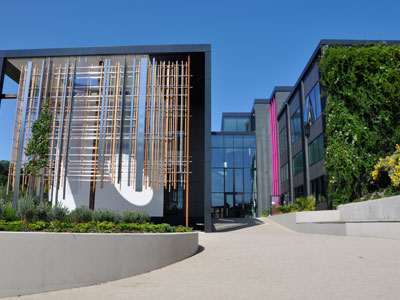 University of Winchester.
CMI partners with University of Winchester to develop the next generation of professional managers.
The Chartered Management Institute (CMI) has announced its partnership with the University of Winchester which sees the University support the future development of the next generation of professional managers and leaders.
CMI has accredited the University as an approved centre to deliver the Chartered Manager Degree Apprenticeship, one of a new breed of degree-level apprenticeships which combines career-boosting practical skills alongside academic knowledge gained through an innovative combination of campus and work-based experience.
The programme has been co-designed with employers to support new and aspiring managers to develop the skills and understanding they need to develop as future managers and leaders. Employees who complete the programme earn a degree in Business Management and Leadership and receive full Chartered Manager status.
We're delighted to be working with the University of Winchester to offer students the triple guarantee of a quality degree, on-the-job experience and professional Chartered Manager status. Apprentices of all ages can learn as they earn, providing them with the work-ready skills employers are looking for and make them stand out in the competitive job market.
Ian Myson, Director of Higher Education partnerships
Degree Apprenticeships are a brilliant way to study for a degree while working in a professional environment, delivering the best of both worlds. We are delighted to be working in partnership with the Chartered Management Institute to help foster the next generation of professional managers. At Winchester, we have a strong track record in delivering employer-led programmes. These programmes maintain the excellent standards of teaching and learning that the University is renowned for and combine the academic depth and discipline of a Winchester degree combined with learning in the workplace. In addition, students benefit from the University's 175 years of experience in delivering values-driven higher education since its foundation in 1840, as well as its enviable reputation for providing distinctive and relevant education for our students.
Stella McKnight, Director of Employer Partnerships at the University of Winchester
CMI's new trailblazer standards in management and leadership provide pathways from level 3 team leader apprenticeships through to a Chartered Manager degree apprenticeship. Also in development is a Master's level degree apprenticeship for senior leaders to ensure those at the top of organisations are equipped for leading change and high performance cultures.
Further information
For further information, interviews or case studies please contact:
Becca Davis, PR and Social Media Officer, CMI
Rebecca.davis@managers.org.uk
020 7421 2727