Advice:
How to build a starter CV
Thursday 11 July 2019
One of the toughest writing challenges is how to tell the story of your career in just one or two pages, with enough impact to catch the eye of a recruiter who may spend less than 10 seconds scanning it.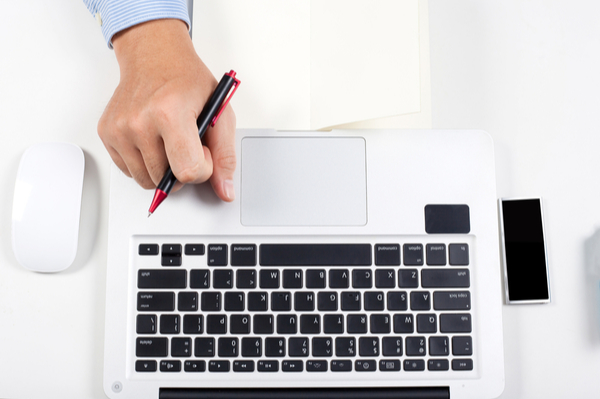 Follow these steps to write a great CV
As a minimum, you'll need to include your contact details — full name, postal address, telephone number and email address — but what are the other essential ingredients of a first CV?
Personal summary
Sitting atop your CV, the personal summary is, most likely, the first thing a recruiter reads. In no more than five or six lines, use it to hammer home your enthusiasm for starting your career with this position. Employers always want to meet people with a passion for their sector. Don't just make it a summary of your skills or attributes: use them to underscore why they make you a good fit for your chosen career and, in particular, the role you're applying for. Ambition is good – employers want people who are eager to succeed, so use action verbs when describing your accomplishments and back it up with evidence when you can. Don't tell them what you did, tell them what you achieved.
Tailored approach
Nothing shows a lazy attitude like a generic CV: recruiters can spot it a mile off. If you really want the job, then make your CV specific to that role, at that organisation, in that sector. For example, if you're applying for a technical role, follow your personal summary with sections to describe your education, technical skills, work experience, other skills interests, and references.
A CV for a non-technical role is more likely to follow the personal statement and education sections with relevant work experience, other work experience, skills, interests and references.
Use the company's mission statement and the job specification to highlight how your skills and attributes would fit with the company. Read the job description and use the language they use – it shows that you have not only fully read their brief, but can use language that resonates with them.
Soft skills and personality
In a competitive job market, candidates seeking their first jobs need to be able to demonstrate they have something more to offer than just academic performance. An employer is not just looking for someone who can get the job done, but someone who will fit within their organisation's culture, and get along with the team already in place. Use life experiences and extracurricular activities to highlight your character, not just your intelligence.
Soft skills are often neglected on CVs, yet they're vital in the workplace. Ask yourself what you want this employer to know about you – what personal skills are you most proud of? How could you be an asset to their business? List specific skills that you have, such as confidence and resilience, presentation skills, the ability to work effectively in teams or even examples of leading one. Go through the CMI's Professional Standards and Competency Framework to find relevant competencies such as "I appropriately use negotiation and persuasion skills" or "I consider appropriate courses of action and am flexible to changing circumstances", then think of examples that evidence them.
Professional presentation
First impressions count – especially for a CV. It needs to be flawless if it's to make the shortlist pile. There's no room for bad grammar, spelling mistakes, or sloppy formatting. Take advantage of online templates that are freely available online and ensure your typefaces, sizes, and spacing are all consistent. Your CV is a vital door-opener to the world of work, so make sure a fresh pair of eyes look at it before you send it out.
Visit CMI's Knowledge Bank for more tips on CV writing, interviewing, and managing your time at work.