Article:
'A management crisis': The five key insights from CMI's new report with the IoD
Wednesday 03 March 2021
In light of the Budget 2021 announcement, CMI and the Institute of Directors' joint research report shows how management and leadership will bolster the UK's economic recovery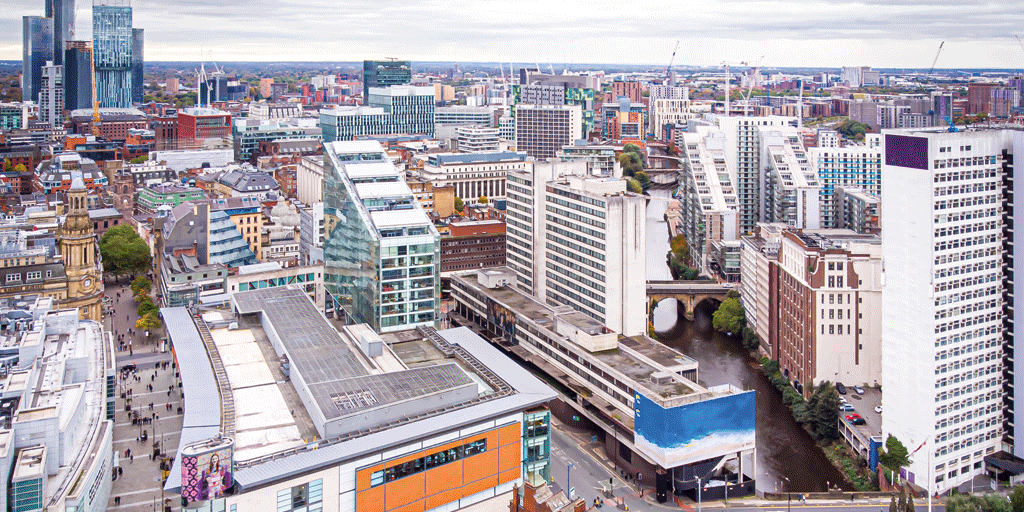 We are delighted that the Government has recognised the importance of management and leadership in the Budget today through a significant funding announcement to SMEs in the form of the Help to Grow scheme. CMI has long argued for the importance of this – indeed, it was one of the asks in our recent research paper with the Institute of Directors (IoD) called Driving UK Post-Pandemic Prosperity: Putting Management and Leadership skills at the heart of the UK rebuild reveals that:
96% of managers and 89% of directors say that management and leadership roles are important for shaping the UK's economic recovery in 2021
98% of managers and 95% of directors say that enhancing management and leadership skills are critical to improving organisational performance in the coming financial year.
So what are the top-level learnings? (Just a heads up, you can read the full report here.)
1. The UK is lagging behind rivals when it comes to leadership
Good management and leadership is crucial to building back better – to deliver thriving and innovative companies, and good quality jobs. Yet the UK faces a management and leadership skills crisis: globally, the UK has been ranked well behind key competitors such as the US, Japan and Germany in terms of its leadership capabilities and this management and leadership crisis shows no signs of abating.
The UK has for many years lagged behind other G7 nations; at a firm level, the UK has a so-called 'long-tail' of low-productivity SMEs relative to other developed nations. This is partly due to a lack of government investment in higher level skills and the lack of a supportive policy framework to enable private investment. Yet there is a way to turn this productivity deficit around: good management and leadership skills are a key enabler of firm-level productivity by unlocking important drivers of growth such as capital investment, technology adoption, on-the-job learning, and efficiency improvements.
2. Delivering a sustainable plan for growth isn't possible without closing the productivity gap
The Bank of England believes that a lack of management quality is an explanation for the UK's poor productivity; research from the Confederation of British Industry (CBI) indicates that businesses that improve their management practices from the lowest levels to the UK median can increase their productivity by 19%. The government recognised this in its 2019 Productivity Review noting: 'Businesses that embrace leadership and management best practice and adopt tried-and-tested technologies are more profitable, productive and are better to work for. We need to get businesses across the country to adopt these actions and boost their own productivity'.
"Directors and the senior leadership of organisations have told us they need workers with the management skills necessary to drive companies forward," says Jonathan Geldart, director general of the IoD. "The leaders of the engine of the economy have spoken and we encourage the Chancellor to listen to their voice."
3. Good managers and leaders are essential to reskill the nation
With the Office for Budget Responsibility estimating that there could be 2.6 million people unemployed by the middle of 2021, the government is about to embark on a substantial programme of job creation. The government's "Plan for Jobs" aims to create tens of thousands of new roles in infrastructure, decarbonisation and maintenance projects, among other areas.
Highly skilled, capable and empathetic managers will be essential to absorb, train, guide and develop recruits for these new roles, particularly in new professions where ways of working are only just being established. These managers will be needed in large numbers, so consistent high standards of training for them is essential. For instance, the government plans to create two million green jobs alone by 2030; this could require a minimum of 130,000 new leaders and managers.
4. We need leaders to help build organisations' resilience
Covid-19 has demonstrated that business leaders in the UK cannot be complacent. Before the pandemic we had already seen technological innovation but the past year has ushered in an unprecedented era of change and unpredictability. Business resilience has been hit hard: in January 2021 32% of businesses had three months' or less cash reserves, while only 73% of businesses remained trading.
Managers and leaders can help ensure organisations are resilient, by being quick to innovate, and to assess and mitigate risks. This CMI and IoD joint research demonstrates that 74% of managers and 63% of directors identify either managing uncertainty, managing risk or leading change and innovation as important management competencies for driving organisational performance in 2021.
5. The government must incentivise lifelong management learning
Co-investment between employers and government is an important principle as far as management training and education goes. But we know that in times of economic uncertainty businesses will underinvest in these skills. Yet now is the best time to act; when government can have the biggest impact. To address this market failure we  are calling on the government to:
Allocate additional funding to ensure that every course funded through the National Skills Fund also includes a 'bolt on' of high-quality core skills training, including digital, communication and management and leadership provision
Extend support for adult skills through the Lifetime Skills Guarantee up to Level 5, enabling adults who already have a Level 3 qualification to access critical training at higher levels
Introduce targeted support for all SMEs to boost their management and leadership capabilities with all SME business leaders given the opportunity to undertake a high quality management or leadership qualification.
You can read the full CMI/IoD Driving UK Post-Pandemic Prosperity: Putting Management and Leadership skills at the heart tof the UK rebuild report here.
You can also log into CMI's ManagementDirect and Career Development Centre to start upskilling today – have you thought about implementing one of our Management Direct Bitesize Modules company-wide? They cover a range of topics and are fantastic ways to introduce your staff to theories, case studies and new management and leadership concepts.
You might also like these posts on this topic:
Don't miss out - get notified of new content
Sign-up to become a Friend of CMI to recieve our free newsletter for a regular round-up of our latest insight and guidance.
CMI members always see more. For the widest selection of content, including CPD tools and multimedia resources, check out how to get involved with CMI membership.