Accenture has officially joined the likes of microsoft and gap in ditching the popular "bell curve" process of rating its employees. Slowly but surely, major corporations seem to be rebelling against traditional annual performance reviews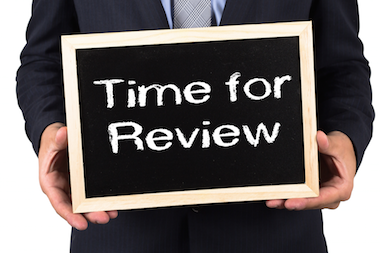 From September, Accenture will disband the long-standing performance review system and its rankings, which forces managers to pit employees against each other based on performance.
Often occurring annually, the bell-curve mechanism functions by placing employees into distinct categories, high, low and average performers based on their achievements throughout the year.
As part of its "massive revolution" of internal human resource operations, "Performance Achievements" will be introduced, which require managers to hold informal reviews at their own discretion, such as after a specific project has been completed by an employee.
"It's huge," Accenture CEO Pierre Nanterme told the Washington Post. "We're going to get rid of probably 90% of what we did in the past."
BELL-CURVE PROBLEMS
Many academics have long espoused their concerns about the failure of traditional annual appraisals to achieve its ultimate goal – better individual and team performance.
Instead, the bell curve annual review can be filled with fear and apprehension, especially from staff that acknowledge they're struggling in their current work performance – inevitably disrupting the process. A 2013 study led by psychologists at Kansas State University found that performance evaluations had a negative effect on even the most avid eager-to-learn workaholics.
Equally, critics argue performance reviews are pretty ineffective on improving staff performance considering the large amount money and time it requires to function, and its small positive impact.
Kevin Murphy, a scientist at Colorado State University and an expert on performance appraisals, explained: "Managers have incentives to inflate appraisals; even accurate feedback can feel biased and unfair, making people less motivated and hurting relationships between supervisors and subordinates; and organisations don't do a good job of rewarding good evaluators and sanctioning bad ones.
"As a result, annual appraisals end up as a source of anxiety and annoyance rather than a source of useful information," Murphy wrote.
Are OKRs the Answer?
Emerging from the tech world, Objective and Key Results (OKRs) have developed over the past decade as a fluid and adaptable alternative system to provide workers constructive feedback on their performance.
Used by Google, Square and Zynga (among many others in Silicon Valley), the process – invented by Intel – asks employees to set measurable goals for themselves and post them on an internal network visible to all workers. A trainee, for example, can view the OKRs of the chief executive and vice-versa. Team members set quantified goals (e.g. improve web traffic by 10%) and the results are measured on the scale of 0 to 1.0. With most workers expected to reach 0.6-0.7, those workers hitting 1.0 consistently on their goals are moved onto more difficult targets.
The main pros of OKRs are clear. Generally set quarterly and annually, they provide a short-term and long-term framework for employees to work within, but can also be adjusted to meet the needs of the individual. Measurable, employees are also able to see very easily whether they have met their key goals or not, while the public nature of the process heightens accountability.
At Google, for example, OKRs have been used to evaluate staff performance since 1999, and they are underpinned by several principles:
To create a maximum of five objectives with four key results
Employees should devise the company's objectives
No top-down dictation on OKRs, as management and individual must mutually agree on the key results
How to Introduce OKRs at Your Company?
While OKRs may be proving successful for large public companies with tens of thousands of employees around the world, how can they be used to support the operations small and medium-sized businesses with tighter budgets and resources?
In a recent LinkedIn post, Parth Mukherjee, head of marketing at cloud-based tech firm Jifflenow, advises SME bosses to consider how changes to their appraisal system may affect employee awareness of whether they have met their expectations and compensation and promotion opportunities.
"Define a method to connect compensation and promotions," he said. "This was a key concern among my Adobe team members when the appraisal process was dropped. After all, if I got a 'B' rating, I'd know what annual compensation revision to expect and when I'd be promoted. With no ratings and hence no benchmarks, it is natural for employees to feel hapless. Also, if performance assessments are moving on from being top-down, so should compensation reviews. Rather than allocating a budget to managers, allow them to calculate budgets and then bid for it."
Mukherjee added managers should frequently check-in with team members and conduct template-based meetings.
"Appraisals should not be dropped to save managers time. They should be replaced with a more meaningful method of setting expectations, constantly reviewing performance and providing useful guidance and support. If the check-in process is expected to do this, it cannot be merely an oral discussion. It needs to be recorded, agreed upon by both parties, and democratic. Also, setting expectations and measuring performance needs to be more frequent than once a year," he added.
"Make expectations goal-oriented but also account for efforts. I've long supported the use of OKRs in setting goals for individual contributors as well as teams. No one is a bigger champion of OKRs than Google. Some of the ways in which they've implemented OKRs is worth applause. However for purposes of performance management, it is important to track efforts of individuals as well."
Are appraisals proving problematic in your organisation? Do you find it difficult to have conversations with your employees or bosses? Check out CMI's three proven techniques for dealing with difficult conversations and always remember to TALK.
Want to find out what type of conversationalist you are? Take CMI's Conversationalist quiz to identify how you normally approach difficult conversations and find out what you could be doing differently.
And don't forget to join the conversation on Twitter: use the hashtag #difficultconversations and keep up-to-date by following @CMI_managers
Images courtesy of Shutterstock