Can better management and leadership nurse the NHS back to health?
Author
Nigel Cassidy
/
Photography
Fabio De Paola
Some people say the problem with the NHS is too many managers. But might one answer actually be to boost their capabilities? We visited the current "Trust of the Year" that has nurses queuing up to work there. Intriguingly, it also has an operational team largely made up of Chartered Managers.
It's an everyday story from the NHS playbook. An altercation in a nursing home leaves an elderly man on a trolley in A&E. The home won't have him back, but he isn't sick enough to take up an acute hospital bed.
Deputy chief operating officer Rachael Birks CMgr FCMI gets involved and calls a swift impromptu meeting to find a suitable bed within her orbit at North Staffordshire Combined Healthcare NHS Trust. A ward manager at Harplands Hospital deftly juggles her layouts - and a bed suited to the patient's needs appears like magic and is duly prepared for his admission. Attention then immediately turns to where the patient might go when he's discharged.
Ward manager Lisa Birks (no relation to Rachael) clearly relishes her problem-solving role on the team. "I always get asked what I think, never told. I could say no - but I would need to back up my decision with evidence" she observes.
Getting multiple partners to support each other to the hilt within a healthcare system may feel obvious, but nationally it's far from a given. Slow progress in delivering anything from shorter waiting lists to better preventative healthcare - or freeing up blocked beds - cast a shadow over the 75th anniversary of the National Health Service in July 2023.
What's now being recognised is that the NHS's ills don't just stem from staff shortages or budget constraints. As much as anything, this is a management story. According to a recent joint report from CMI and the Social Market Foundation, one in four senior NHS managers are seen as ineffective. Nationally, management deficiencies are getting in the way of local staff recruitment and retention. Too often, good clinicians are shoved into senior management roles - only for it to emerge later that they don't have the skills to lead others. Culture and processes suffer as a result.
So where better to learn how stronger leadership can make a difference than the North Staffordshire Combined Healthcare NHS Trust. It has an "Outstanding" rating from the Care Quality Commission and is proud to be the Health Service Journal's "NHS Trust of the Year."
Welcome to the Chartered Trust
There's one thing that is notable, possibly unique, about this Trust. No less than half of the senior operational team - seven managers in all - are fully fledged Chartered Managers. And we are here to meet three of them.
The management structure of this combined Trust sets the tone for their mission: delivering outstanding integrated care. With 1,600 staff and a budget approaching £165m, the Trust embraces three (soon to be four) GP practices, a main psychiatric hospital and a string of community-based teams focusing on mental health and autism, learning disabilities, substance abuse, mothers and babies and more.
On arrival, I'm greeted warmly by genial chief operating officer Ben Richards CMgr FCMI. His blue NHS lanyard is festooned with colourful badges. Ben joined the Trust 18 months ago having worked his way up in other NHS roles - during which time he gained his master's degree in healthcare leadership and also his qualification in Executive Coaching and Mentoring (at CMI Level 7).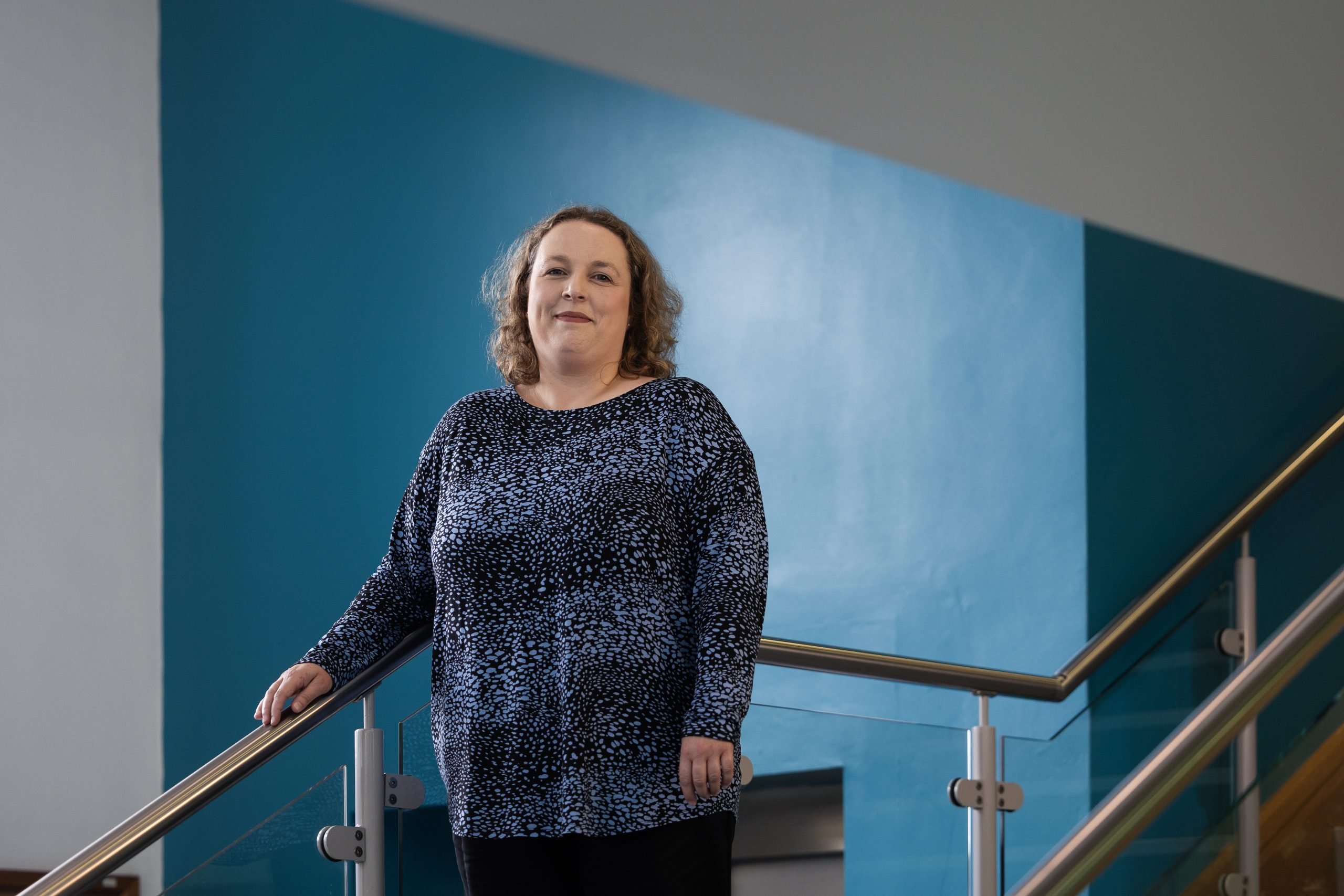 Ben's work life is surprisingly nomadic. None of the executive team have their own offices. According to need and his diary, he finds a berth at one of the many clinical services, drops into one of the GP practices - or works from home.
"At first, the teams were a bit like, 'what are you doing here, have you come to spy on us?' Now the feedback is great. They know that they can stick their head round the door and grab me."
Talking to any of the Chartered Managers, you sense this same easy approachability - a respect for others and what they are going through on the patient front line. This concern is appreciated and is reflected in staff surveys.
Leaders who listen, reflect, change
Kim Stanyer CMgr FCMI took the opportunity to progress her NHS leadership career when the GP practice she managed became part of the Trust. A management apprenticeship and Level 7 Master's followed. She's now the associate director of primary care.
"I do think I reflect a lot more and think about how I should approach things before I proceed," she says. "CMI really helps with change management. It's about active listening - helping people understand where their challenges are and how I can help them move forward. For me it was pivotal, the best thing I've ever done."
Part of Kim's CMI project work involved creating a template for one-to-one staff-manager conversations within the GP practices - not something most of them were used to. The sessions help improve staff participation, career prospects and highlight training needs, giving surgery workers a greater understanding of the changes taking place.
More recently, the GP practices under Kim's wing were challenged to discover the reasons for the poor take-up of childhood immunisations and survival screening. In the past, surgeries would have probably just sent out a circular letter or a text. It turns out a gentle approach or reminder via other existing community contacts is proving more fruitful. It's a good example of how a trained leader is going to be less inclined to accept the status quo and keep responding to events in exactly the same way as before.
Kim is also proud of the way she and her team have maximised the number of GPs available to see patients by adapting working practices and responding as flexibly as possible to the doctors' own family needs and availability.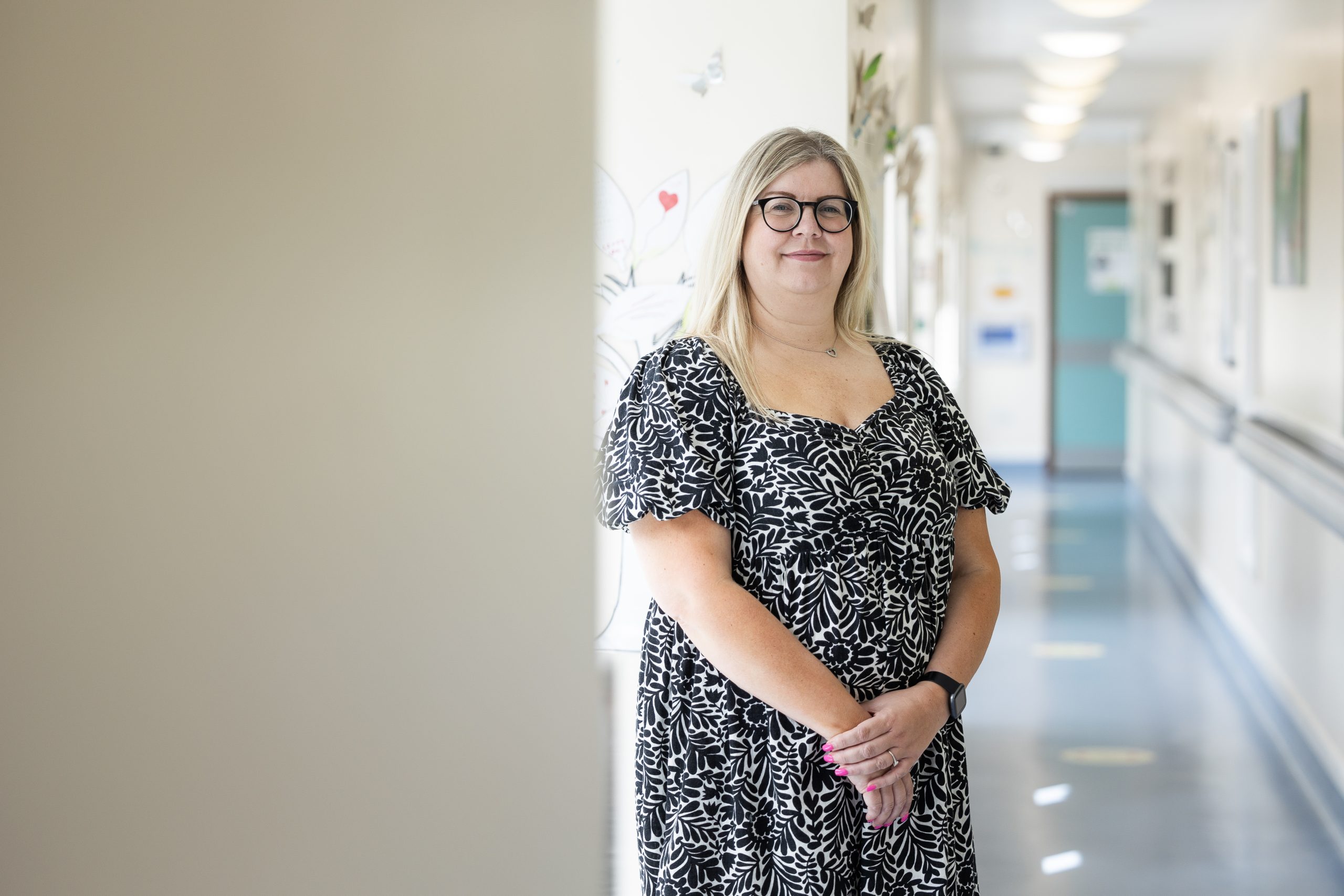 "I was an okay leader"
Rachael Birks CMgr FCMI has no doubt that it was her management apprenticeship (completed with CMI) and subsequent Master's (also to Level 7) that cemented her career leap from mental health nurse to her current senior management role of deputy chief operating officer.
Rachael thinks she was "an okay leader" on the wards, but it was her CMI studies that helped her develop the professionalism and gravitas she may have lacked. As she puts it, her training enabled her to question the underpinning behind some of her ideas around how to improve performance.
One success that Rachael cites is reducing the typically long waits for autism and ADHD assessments. Having analysed the root cause of the problem locally, the Trust appointed a new senior manager charged with improving the service.
Another major improvement in service delivery is thanks to extensive development work with local authorities and the third sector around "community hubs". These take specialist health support workers out of hospital settings to treat people in convenient and friendly drop-in locations close to where they live. In this way, workers providing child or adolescent mental health, or other services, can better tailor their support to local needs. Even Stoke City and Port Vale Football Clubs are involved in the programme.
Lessons for the wider NHS
This group of Chartered Managers seems to take satisfaction in collaborating with others who are on a similar, professional wavelength. Ben says the team is unafraid to challenge how things are done, but mindful of the impact of any decision before acting. They are ready to tweak ideas as necessary, and don't beat each other up if a plan doesn't work in practice. 
While studying, our trio all valued input from peers in different business settings – including, in Kim's case, a manager working in a sewage works. They believe that the management skills they gained are transferable to other sectors. Ben also values the focus on being simultaneously "brave and ethical" – involving everyone in innovations to better deliver the services that patients need. This is how he sees the management and leadership challenge facing the NHS: 
If you gave the NHS £50bn tomorrow you wouldn't get the staff to do everything with it. We can't continue to just run harder and faster because there's nowhere left to run
Ben Richards CMgr FCMI, chief operating officer, North Staffordshire Combined Healthcare NHS Trust
Ben has nailed it: if you just keep doing the same old things, you get the same old outcomes. Yet when things need to be done differently you can't just barge in and drop an idea on someone. Medics and health workers often struggle with change. It's professional leadership skills that will give senior health managers the confidence to galvanise others into getting more people better and keeping more people well.
Only one of the CMI trio we spoke to is a former clinician, but all three clearly have a deep understanding of how and why working in today's NHS is tough on staff and their families. Their focus is on listening and treating people with sensitivity – easing the burden or adding bonus payments when it is in their power. When their hands are tied, they are quick to take time with people one-to-one to explain exactly why they cannot help more.
One tangible sign of success in North Staffordshire is that, against a national background of poor staff retention and around 133,000 NHS job vacancies, from November they will be in the enviable position that they have more qualified nurses wanting to work for the Trust than there are jobs available.
Managers get a bad rap in the NHS, but The North Staffordshire experience shows that with talent, training and compassion they really can make a difference.

A picture of health?
Examining the state of leadership and management in the healthcare sector
CMI has partnered with the Social Market Foundation to explore what role the best in clinical and healthcare management has in enabling the service to reform and evolve, meeting public expectations as a result.
Drawing on new survey data, existing research and case studies the report seeks to better understand existing deficits – and the potential – of effective management.
Explore the findings
This profile was written by Nigel Cassidy, former BBC business correspondent. Photography by Derby-based Fabio De Paola.
You might also like these posts on this topic: