Article:
CMI Highlights – 31 May 2023
Wednesday 31 May 2023
This week: a successful CMI Women conference and new data on what managers are struggling with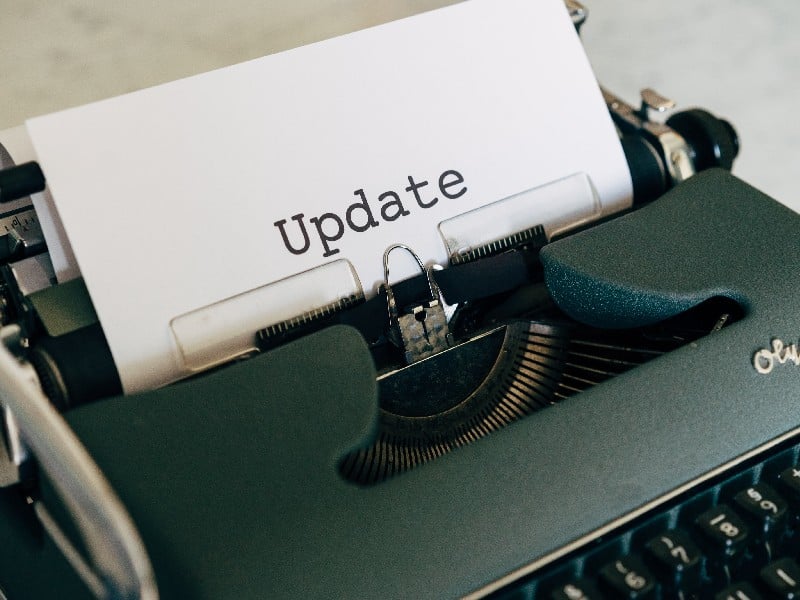 Dear all,
We are delighted to share with you that the second CMI Women Conference was an incredible success. Our prestigious speakers equipped over 2000 attendees with practical insights and tools to make a positive impact in their organisations, not just for women, but for all disadvantaged groups. 
The conference received notable coverage in the media – including The Times and CNBC capturing Rachel Reeves, the shadow chancellor, emphasising that closing the gender pay gap would be a top priority for Labour if they form the next government. As our CEO Ann Francke reminded us in a recent Bloomberg UK analysis of gender equality in UK business, the scarcity of senior women in executive committees and in leadership roles remains a pressing concern. 
If you were unable to attend on 16 May, good news! You can watch back the livestream here. I also encourage you to share the link and your learnings from the conference with your network; as Ann said on the day, it's "all about positive action". 
What managers are struggling with
It's hard to believe we're already halfway through the year! At CMI we've been digging into the content that's been speaking most to the CMI community over the past six months – and there are definitely some themes that stand out: resilience, personal development and inclusion, in particular. 
Plus, data from our exclusive Management Diagnostics tool is also showing that managers at all levels are struggling the most with managing resource and risk. That's not to mention a CMI poll on the impact of the cost of living crisis on workers (cited recently by the Big Issue), which revealed that two in three managers had experienced issues such as rising absenteeism and lack of engagement among stressed-out staff.
Don't forget about all of the resources at your disposal as a member of CMI, from the wealth of learning materials in Management Direct and the Career Development Centre to the CMI Mentoring programme to support your development and career progression, not to mention wellbeing support from leading mental health provider Kooth when you're struggling.
Why we need quality management
Harvard Business Review is engaging its audience with the question, "Are You an Accidental Manager?" The authors, Dominic Ashley-Timms and Laura Ashley-Timms, apply CMI's estimation of accidental managers in the UK (2.4m of 3.4m) to determine the number of such managers in the US: "If those levels are at all similar in the US, then more than 17 million people managers are ill-equipped to support their workforce."
Ann Francke was invited onto BBC Radio 4's Today Programme (from 15:30; available until 20 June) to discuss the profound role of leadership in establishing positive workplace culture, morale and engagement in light of John Allan's resignation amid allegations of misconduct. "[It] comes down to having professional leaders and managers that know what good looks like and know how to listen to people and know what bad looks like and know how to deal with it," she said.
CMI is partnering with the Social Market Foundation (SMF), a cross-party think tank, to boost the available evidence base around the impact of quality management in public services, as CMI's director of policy and external affairs, Anthony Painter, recently announced in an op-ed for FE News.
Join a focus group
The Equality and Human Rights Commission (EHRC) is in the process of reviewing and updating their Pregnancy, Adoption and Maternity guide for employers. The guide sets out legal obligations to employees both before and during maternity, paternity, adoption or shared parental leave, and upon new parents' return to work. As part of this process, the EHRC is carrying out user testing to ensure the guide is fit for purpose, useful, accessible and easy to understand.
If you would like to join a virtual focus group on 7 June from 11am–12pm, contact Ariana Carrano. 
Note that on the day you must be able to access the draft guidance online so that you can answer questions in relation to its format and content, and whether you are able to navigate and find information about certain topics.
Best wishes,
Ian
You might also like these posts on this topic:
Don't miss out - get notified of new content
Sign-up to become a Friend of CMI to recieve our free newsletter for a regular round-up of our latest insight and guidance.
CMI members always see more. For the widest selection of content, including CPD tools and multimedia resources, check out how to get involved with CMI membership.