All of us are being asked to assess huge amounts of information on a daily basis. New concepts such as 'furloughing' are entering our daily vocabulary. Here are some of best, trusted resources to make sure you keep up to date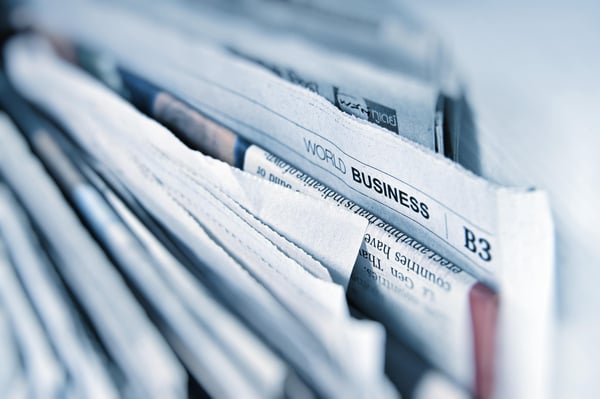 As the Covid-19 pandemic takes hold, managers and business leaders need to be able to get reliable, timely information and advice about the many new business support measures that are being brought in to ease the load from UK companies and employers.
On an individual level, all of us have our own concerns for our health, job security and financial future. Here are some of the key trusted sources where information is being updated regularly:
Gov.uk
Gov Scot
If you reside in Scotland, there are other specific resources you can turn to, such as:
Gov Wales
Gov Northern Ireland
The main hub can be found here, with key points including:
Finance
The Mainstream Media
It's becoming a familiar part of daily life, turning on the TV at 5pm to get the daily prime minister's press conference. All the major broadcasters and media outlets are dedicating huge amounts of time to the Covid-19 pandemic. "The BBC will be using all of its resources - channels, stations and output - to help keep the nation informed, educated and entertained. We are making a series of changes to our output to achieve that," said director-general Tony Hall. Here's some of the best coverage:
CMI Support
The CMI has created a Covid-19 resource portal, Leading through Uncertainty, to support our members. CMI members can also access hundreds of templates and checklists on ManagementDirect.
We also have a third-party redundancy support service, which you can sign up for here. The service includes a free session with a redundancy counsellor and access career development resources.
CMI is bringing together advice and insights on our new Covid-19 information hub, Leading Through Uncertainty. Topics include managing virtual teams, setting priorities and how to care for your own and your team's mental health during a crisis.
If you have concerns or questions you'd like us to explore in an article, please get in touch with us via email or on Twitter using the #BetterManagers hashtag.
Image: Unsplash
You might also like these posts on this topic:
Don't miss out - get notified of new content
Sign-up to become a Friend of CMI to recieve our free newsletter for a regular round-up of our latest insight and guidance.
CMI members always see more. For the widest selection of content, including CPD tools and multimedia resources, check out how to get involved with CMI membership.