Article:
Managing a Marathon Crisis: What can we learn?
Tuesday 24 November 2020
CMI's Management Transformed study provides vital insights for managers about navigating teams and organisations beyond the Covid-19 crisis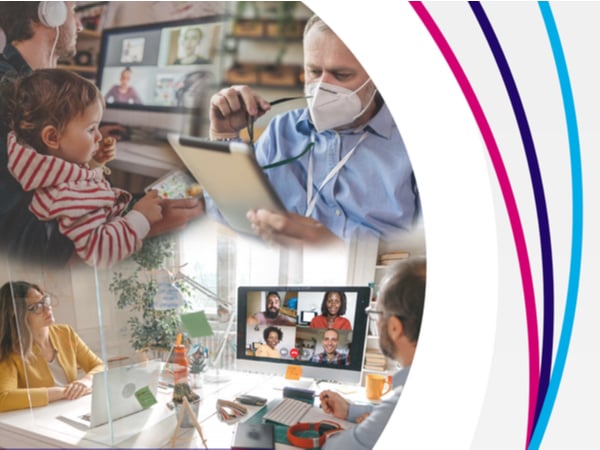 On 19 November, CMI launched Management Transformed: Managing in a Marathon Crisis. This landmark project follows months of original research and fresh data. We took regular temperature checks of the UK workforce and management community during the early stages of the Covid-19 pandemic. We asked UK managers how they were coping with the immediate shift to homeworking, how they were supporting colleagues' mental health and wellbeing, and how they were helping teams remain productive while working remotely.
The management challenges of the crisis were powerfully summarised by the Olivier Award-winning theatre producer Francesca Moody: "Not knowing if or when the wider arts sector will bounce back means difficult conversations and constantly planning and re-planning for multiple future scenarios. As a manager and leader, there is the challenge of how to communicate a variable and uncertain future to various colleagues, teams, and stakeholders," says Francesca, who's co-director of Shedinburgh Fringe Festival. "How does a manager or leader in the arts – or indeed other industries hard-hit by the Covid crisis – help their teams or other colleagues understand the severity of the situation without terrifying them? How can managers be positive but realistic at the same time?"
These are difficult questions to both ask and answer – and ones that Management Transformed was designed to address.
"Our data outlines the approaches that really deliver results – communicating clearly, providing flexibility, and focusing on employee wellbeing," says Ann Francke OBE, chief executive of CMI.
"We found that the managers who have really excelled are those who have recognised they are in a marathon, not a sprint, and we've distilled these learnings into practical steps to help all leaders navigate this crisis and beyond."
At a pivotal moment for the UK workforce, when good management and leadership is more important than ever, the findings of ​Management Transformed: Managing in a Marathon Crisis show sizable shifts in attitudes to remote working and a desire to continue with some form of hybrid working when the pandemic recedes.
Surprisingly, our research shows that productivity levels don't depend on ​where someone is working, but ​how they're working – and how they're managed and led. We also discovered a greater emphasis on the need for ​effective communication from bosses, ​empathy for the personal circumstances of staff and the importance of fostering a ​strong company culture​.
"Good leadership is delivering the very opposite of chaos and confusion. When your people are dealing with visceral fears about health and loss of livelihoods, you have to be calm," says Karan Khanna, UK and Ireland managing director, InterContinental Hotel Group. "By no means is this easy, especially during a crisis that none have experienced before. Emotional intelligence is key, but conventional actions like reading body language have to be adapted when your team does not or cannot work in the same physical space."
Key findings from the research show that:
• 72%​ of staff named 'ensuring wellbeing' as the top priority for managers in 2021
• 85% ​of those surveyed said that managers would be just as important if not more important in 2021
• Just over 2 out of 5 managers across all workplace settings (the workplace, remote, and a hybrid of both) reported increases in productivity for their direct reports
• 95%​ of those surveyed say that communicating clearly is the most important trait for managers right now
• Nearly half (​49%​) of senior leaders believe their employees are more involved in decision-making, but only a quarter (​27%​) of employees report feeling engaged
• Nearly half (​46%​) of staff from diverse ethnic groups think that workplace inclusion has improved since Covid-19, compared to ​29%​ of all UK employees
• Of those with children working virtually, ​69%​ of women wanted to work at least one day from home when the pandemic ends, compared to ​56%​ of men.
In response to the research findings, CMI is launching a new series of practical online programmes called ​CMI Bitesize​. An online, on-demand, contemporary resource for aspiring and established managers, it directly answers the issues raised in ​Managing in a Marathon Crisis. ​Programmes will support learners to become more digitally literate and agile managers and leaders, and meet current and future leadership challenges. Using research and insight from real businesses, and reflecting the ​CMI Professional Standards,​ topics covered in ​CMI Bitesize are a reflection of the key skills that employers need to help upskill their workforce, and that managers need to effectively navigate through and beyond the Covid-19 crisis.
Management Transformed: Managing in a Marathon Crisis is available for you to read and download now. You can also read CMI's articles exploring the key themes that emerged from the research.
You might also like these posts on this topic:
Don't miss out - get notified of new content
Sign-up to become a Friend of CMI to recieve our free newsletter for a regular round-up of our latest insight and guidance.
CMI members always see more. For the widest selection of content, including CPD tools and multimedia resources, check out how to get involved with CMI membership.