As people feel the pinch of the cost of living crisis and the risk of recession looms, your employees may resort to presenteeism to safeguard their job. The message for managers is: listen and support your teams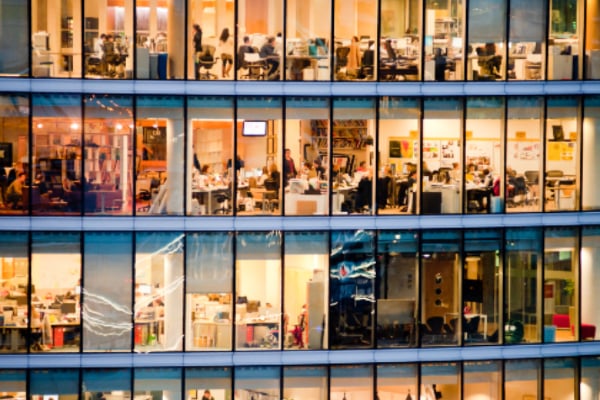 Rachel* is a trend forecaster for major high-street retailers. She is feeling the pressure to be back in the office. "There is 100% a pressure to be more present or visible in the office now," she says. 
Her boss is old-fashioned and Rachel believes they would like everyone in the office five days a week. "I feel like other colleagues are nervously pulling more overtime and extra days in the office and so I have to keep up."
She is afraid of losing her job if there's a recession. She loves the security and salary of her job, and she has monthly costs and debts that must be paid. Not that it's particularly bad debt, but in the current economic climate, she feels like she's permanently living in her overdraft.
"I find myself doing the total opposite of quiet quitting (doing the bare minimum) and instead replying to out-of-hours emails, staying later than I should and being obsequious to the boss."
The insecurity Rachel feels in her role has also led to her "secretly saying yes to all side hustles" and doing extra work on holidays. "I'm trying to bank some extra 'in case of emergency' cash," she says.
Are we really back to the office?
There is no doubt that the cost of living crisis is making people more insecure about their jobs, according to Anthony Painter, director of policy at CMI. In a survey of CMI members, the vast majority said anxiety over the cost of living and economic situation is having an impact in the workplace, says Anthony. "Clearly, it's generating conversations, anxiety and discomfort."
But after the surge of innovative working practices as a result of the Covid pandemic, with both remote and hybrid models being adopted by many businesses, will a new sense of insecurity drive employees back to the office and the old world of presenteeism?
Keep reading to discover what are managers doing about the pressure to be present
Register for Free Access
Not yet a Member, Subscriber or Friend? Register as a CMI Friend for free, and get access to this and many other exclusive resources, as well as weekly updates straight to your inbox.
You have successfully registered
As a CMI Friend, you now have access to whole range of CMI Friendship benefits.
Please login to the left to confirm your registration and access the article.