Going hybrid, or even fully remote, might attract more candidates – but you can't make the switch without covering these key aspects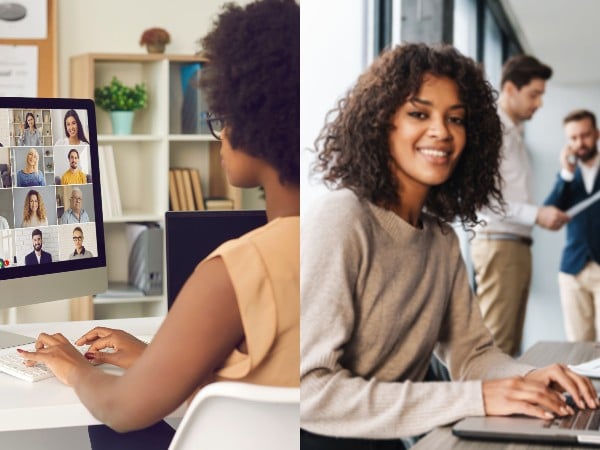 As vaccine programmes roll out and Covid rates gradually reduce, a debate is raging regarding the potential return to office life. Should remote working continue indefinitely? Is the traditional workplace gone for good?
Even if you're someone who secretly wishes their business could return to pre-pandemic normality, you're probably going to have to compromise. Candidates now expect more flexible work arrangements, so stubbornly clinging to the office of old could mean you lose out on top talent.
Instead of trying to enforce a full return to work, many businesses are considering offering a hybrid working arrangement.
This blend of in-office and remote work might just be the best of both worlds, but there are some issues to consider before implementing hybrid working if you want to make this setup successful in your organisation.
1. Changes to employees' contracts
When you agree to a hybrid working arrangement, it's important that you clearly define what this means. Ambiguity is to be avoided, as this creates space for future conflict.
Employees should be made aware of when they'll be expected to attend the office, and their contracts should ideally reflect these terms and conditions. It's up to you whether you decide to offer hybrid working arrangements on a formal or informal basis.
However, you should make sure that employees and managers understand the differences and the implications of both. ​​For example, potential issues with capacity, redundant office space or differences between remote and office-based colleagues.
Keep reading to learn the other key things to consider if making remote work permanent
Register for Free Access
Not yet a Member, Subscriber or Friend? Register as a CMI Friend for free, and get access to this and many other exclusive resources, as well as weekly updates straight to your inbox.
You have successfully registered
As a CMI Friend, you now have access to whole range of CMI Friendship benefits.
Please login to the left to confirm your registration and access the article.