Article:
The Ultimate Guide To Mentoring
Thursday 12 December 2019
This excerpt from CMI's new ultimate guide to mentoring outlines why it pays to be a mentor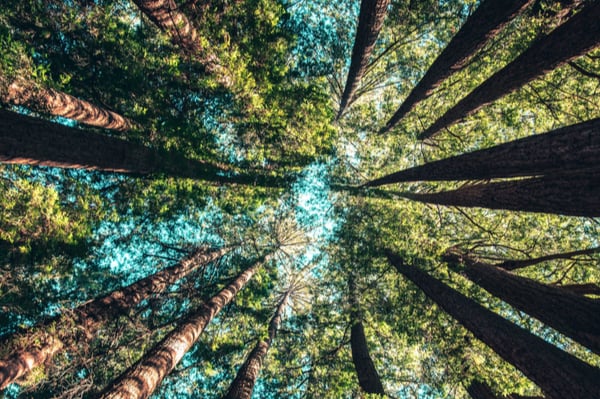 As he rose up the ranks of the banking sector, Dean Westwood CCMI didn't give mentoring much thought. Then he moved into the learning and development sector and realised the full scope and benefits of being a mentor. "There are so many different types of it now, and a very different mentoring culture."
Mentoring promotes self-analysis and self-reflection, Westwood says. "It's helped me, personally, change how I perceive myself as well as how I think I am perceived by others. It's made me aware of the old saying: you've got two ears and one mouth for a reason. Mentoring has taught me to listen."
Westwood expands on these points in an article in CMI's Ultimate Guide to Mentoring – a compilation of think pieces and articles that can get you started on the path to becoming a great mentor. Here's why it's worth it:
It Can Help Your Career
A study by Sun Microsystems followed 1,000 employees over a five-year period. In that time, the staff that were either mentors or mentees were 20% more likely to get a pay rise than those who weren't – 28% of mentors received a raise, versus 5% of managers who were not mentoring anyone.
It Can Build Mutually Beneficial Relationships
If you can develop a professional, trusting relationship with your mentee, it can benefit you as much as it does them. Reverse mentoring is a thing for a reason – you can learn a lot from someone with different perspectives, even if they have less experience than you. Mentoring is as much about active listening as it is about offering advice. It's a two-way process, and if you treat it that way, you'll find that your own horizons are broadened as well.
You Can Encourage Best Practice
As a qualified professional adhering to high standards of conduct, you can use your position to spread that level of professionalism. As your mentees rise up the ranks, they will then pass your lessons onto others, improve conduct across the business world, and create open and nurturing cultures that enable others to develop.
It Encourages Self-reflection
Self-reflection is an important component of your own development process. Becoming a mentor puts a new spin on it, forcing you to think about things from a different angle. Your mentee can help you to view your experiences from a fresh perspective, helping you to develop or refresh your skills.
CMI Mentoring is an online service that helps experienced managers and leaders connect with potential mentees so that they can share their skills and experiences.
Download the CMI Ultimate Guide to Mentoring now
Image: Casey Horner Unsplash