Using data from hundreds of interviews, this leader has identified four types of pioneer. How does your management style compare?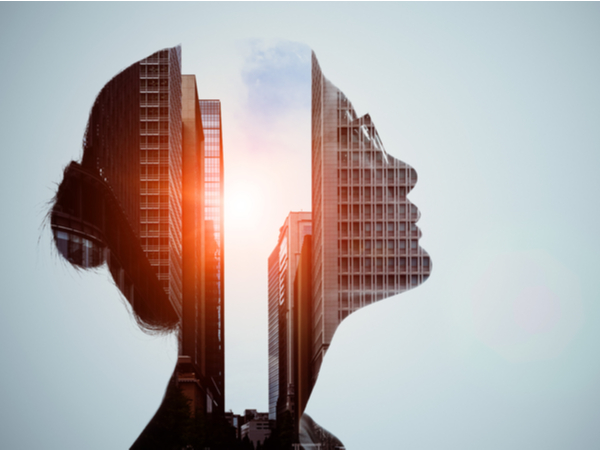 I've been an innovation consultant for over 20 years. I've helped to set up businesses, worked for others, and most recently established my own consulting firm, Hunch. I've long suspected that pioneers might hold the key to escaping today's stultifying business culture and unlocking a better future.
Two years ago, I asked whether there really might be a simple recipe for reclaiming our pioneer spirit. I knew we could transform our industries by transforming the outlooks of our leaders.
I decided to act. I started observing and interviewing some of today's most pioneering leaders and conducted research among thousands of C-suite individuals in legacy businesses across a cross-section of industries. Many leaders I spoke to felt trapped. The CEO of one of the UK's biggest banks told me he feared doing anything different from his rivals. An executive in the fast-moving consumer goods (FMCG) industry explained that her entire life felt dictated by trading cycles.
But the pioneers that I interviewed thought differently. They approached the world with optimism and refused to let fear of failure hold them back. In a world of identikit thinking, pioneers gazed into the distant future and insisted on doing something different. Here are the four types of pioneer spirit.
The Born Pioneer
In the mid-1980s, Warren Mosler established Mosler Automotive. Described as 'at best, raw and violently quick; at worst, ugly,' these cars broke established norms and divided opinion. At the same time, his controversial economic philosophy, Modern Monetary Theory (MMT) started to gain a foothold in progressive politics. Mosler is a rare example of someone I call a 'born pioneer'.
Many describe Mosler as a polymath, but this doesn't capture his challenging and restless nature. There aren't many people born with this intrinsic drive to challenge the status quo. Luckily for all of us, intrinsic drive isn't the only way to become a pioneer.
The Missionary Pioneer
Missionary pioneers have a clear vision for the world, and there's nothing more important to them than bringing their vision to life.
In 1876, two brothers founded the Battle Creek Sanatorium in Michigan. Despite seeing 15,000 patients a year, the brothers felt their message of physical and spiritual health wasn't spreading beyond its four walls. For the average American, the vegetable and grain-based diet prescribed by the sanitorium was inconceivable. The younger brother developed an easily prepared, grain-based food – W. K. Kellogg. He invented the cornflake at the turn of the twentieth century and has shaped our eating habits ever since.
The Circumstantial Pioneer
Circumstantial pioneers find themselves in environments where the established ways of behaving are no longer suitable. Left with no choice, they rewrite the rules. Take Madam C. J. Walker, the first female American self-made millionaire in history.
Born in 1867 to former slaves turned sharecroppers, Walker was orphaned aged seven, widowed aged 20, and living in poverty by 35. By founding The Madam C. J. Walker Manufacturing Co. to sell treatments for hair loss to African American women, she pioneered her way out. As her company grew, Walker ran schools that trained women to enter the beauty industry. By her death, Walker employed 40,000 and was worth over $1 million.
The Professional Pioneer
Professional pioneers aren't necessarily born great; they step up to greatness because they decide to stand up for something bigger and leave a dent on the world.
Professional pioneers tear up the rule book and disregard the status quo. They pull people along behind them with the strength of their conviction. They often have the most enduring impact of any pioneer out there, because they have the resources to see their vision to life. They are the character we need to rescue our big businesses and lead radical innovation once again.
Find out more about your management and leadership style here.
You might also like these posts on this topic:
Don't miss out - get notified of new content
Sign-up to become a Friend of CMI to recieve our free newsletter for a regular round-up of our latest insight and guidance.
CMI members always see more. For the widest selection of content, including CPD tools and multimedia resources, check out how to get involved with CMI membership.