Article:
What you think about WFH, flexible and hybrid working: the results are in
Written by CMI Research
Wednesday 05 May 2021
We've been tracking how managers feel about work, job satisfaction and hybrid working – the results reveal a new agenda item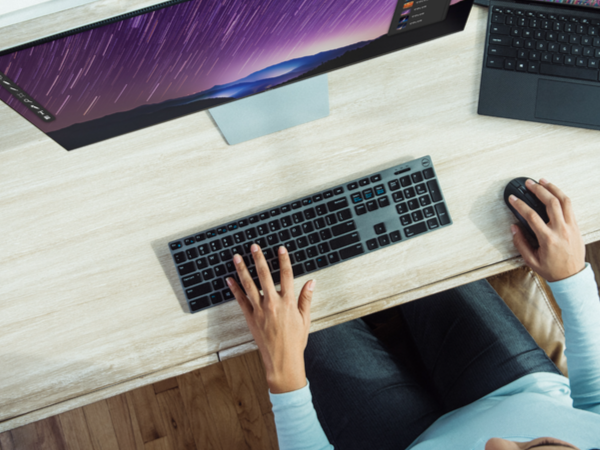 CMI has been an advocate for flexible working practices for a long time. We believe it should be a day-one right that every employee has access to.
And senior leaders, listen up: your people agree.
For the past year, CMI partnered with WorkL to poll managers in the UK about their happiness, personal productivity and attitudes to work. Over this period, the results show that despite the stress of the pandemic, working from home has been a positive for the majority of managers.
In tandem, we're seeing the rise of the four-day week, increased take-up of hybrid working models, and more flexible practices being incorporated into everyday working schedules.
The benefits of flexibility have been put through the rigorous stress test of mandatory home working due to Covid-19 – this unprecedented change has shown employers that virtual teams can still function well. Organisations have invested in their tech. Managers are trusting their teams to do their work. Employees are given autonomy and are learning new remote-working skills. There's been lots of trial and error, but it's clear that despite any teething issues, overall the change has brought about positives.
Now, as organisations look to return to on-site working, and with many already opening their doors for customers, it's vital that we just default to 'business as usual'. There are so many valuable lessons to be learned from the past year: communicating more; using collaboration tools; showing empathy and building trust; thinking outside of the box; trying new things and not letting the perfect be the enemy of the good.
The future is hybrid – and flexible
CMI is playing a central role in the ongoing debate about flexible and hybrid working (part-home, part on-site). We're working closely with the government and organisations such as the Federation of Small Businesses, the TUC and Age UK – as part of the flexible working taskforce to help employers and employees adapt to new ways of working.
ONS recently released data on the changes to levels of home-working. Across a range of reward factors (wages, bonus, promotion), it shows that home workers have experienced greater equality due to Covid-19. The playing field is levelling between on-site and home workers. It will be interesting to see if this change remains as organisations start their 'return to work' phase.
CMI's own research has found a strong demand for blending remote and onsite working: 93% of managers say it's important for their employer to continue to offer a blended approach. The majority of managers (80%) are already working in a blended approach (where one and four days a week are onsite and the remaining are remote) and as we emerge from the pandemic, managers do not want homeworking to become a matter of the past – 61% said they ideally expect their staff to work in a blended fashion, showing a big takeup of the practice.
(Check out this superb guidance from Stephen Pierce CMgr CCMI on how to consult with employees to discover what they want.)
But we can't rest on our laurels
Whilst managers responding to WorkL/CMIs happiness at work index have scored consistently high since April 2020 on their overall happiness at work (between 68%–72%), wellbeing scores should be heeded as a warning call to all.
Wellbeing has been the lowest scoring metric across the year: with low scores for both home- and office-workers. Indeed, wellbeing scores decreased between May 2020 and February 2021.  Clearly, there are factors at play for employees in the UK that managers need to be aware of. Driving these low wellbeing scores, were lower scores in relation to feeling anxious or depressed at work. Those who reported that they were rarely anxious or depressed at work were likely to also be positive about getting the right support for their mental health and wellbeing at work during the Covid-19 pandemic.
While it may be easy to assume your staff are feeling fine and coping well, it is the responsibility of managers to check in with their teams and have meaningful interactions. Whether it's starting a meeting by asking how they're doing (and really meaning it) or checking in with them for a virtual coffee and catch-up, you need to make a habit of really asking if they're doing okay.
If you'd like to be part of our ongoing Managers Voice panel and share your views on topical management and leadership issues, get in touch. Your views really do shape the public agenda and aid CMI's lobbying with the government. You can reach out to us to share your stories here.
To support members' wellbeing and mental health issues, CMI is partnering with Kooth, the UK's leading online mental health platform to provide our members with a free, safe and anonymous space for online support and counselling.
You might also like these posts on this topic:
Don't miss out - get notified of new content
Sign-up to become a Friend of CMI to recieve our free newsletter for a regular round-up of our latest insight and guidance.
CMI members always see more. For the widest selection of content, including CPD tools and multimedia resources, check out how to get involved with CMI membership.